With a new year beginning, I wanted to look back and see what products I grabbed for again and again this past year. Let's face it, that is the real test of a product – how often do you actually use it?

J

These are not necessarily products that debuted in 2012, but those that seemed to stand out to me this year. The best of the best, if you will. So without further ado, here are my favorite products of 2012!
To keep this post from being ridiculously long, I am going to break it up. To begin with, I will cover my favorites for skincare, because without great skin, nothing else will look quite as good!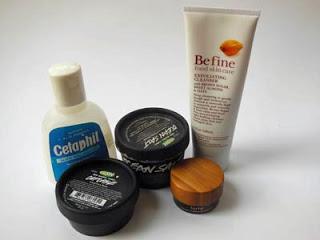 I tried a few facial cleansers this year, and regretted it every time I changed from my old stand-by: Cetaphil Gentle Skin Cleanser. There's nothing particularly spectacular about this face wash, but it is gentle and does what it's supposed to – it cleans your face without drying it. Perhaps most importantly, this does not break me out or irritate my skin at all. It is not too expensive, it is available everywhere, and it lasts forever. I feel it would work for any skin type and every dermatologist I have ever spoken to has recommended this and only this. Cetaphil is made by a pharmaceutical company, so I'm sure the company tests on animals for various reasons, but I did email them and Cetaphil itself is NOT tested on animals.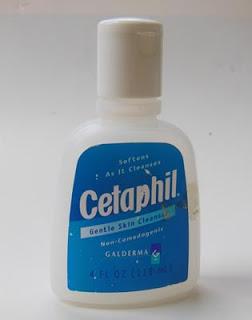 I discovered a stand-out eye cream this year in Tarte's C-Brighter Eye Cream. I have never gotten too excited over eye creams, but my eye area often gets dry and flaky, especially in the winter. Within a week of using this eye cream, my eyes were soft, hydrated and free from flakey patches. They have stayed perfectly moisturized ever since and I LOVE this eye cream.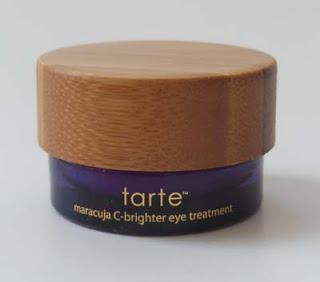 If you're looking for a great facial mask, I really love the Cupcake Fresh Face mask from Lush. It smells delicious! It's a wonderful minty-chocolate concoction that helps absorb excess oil, while tightening and softening skin. Plus, you can walk around looking like you just dipped your face in the mud!

J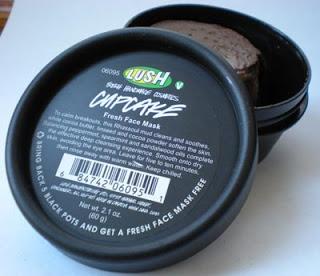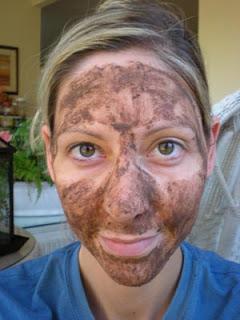 For facial scrubs, I really like Lush's Ocean Salt. It may be a bit harsh for some, but I love that it's an unforgiving scrub!

J

It has actual sea salt granules in it that not only help to physically scrub away dead skin, but it also helps to tighten pores – can you tell that I hate my pores?

J

It smells delicious and my skin always feels really soft and smooth after using Ocean Salt.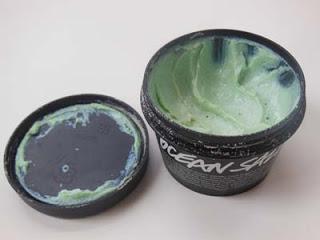 A slightly milder scrub that still feels scrubby is the Be Fine Exfoliating Cleanser with Brown Sugar, Sweet Almond & Oats. This scrub has large sugar crystals to help eliminate dead skin, but they quickly dissolve and the remaining product turns into a wonderful creamy cleanser that feels silky on the skin. This also leaves my face feeling wonderfully soft and smooth. I tend to use this in the shower and the Ocean Salt at the sink – mainly because of the packaging for each. I feel like they yield similar results and I really like them both. The Ocean Salt may reduce the appearance of pores a bit more, while the Be Fine scrub is a bit more gentle. Depending on your skin type, one may be a better fit than the other.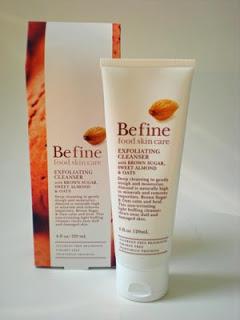 My last skincare must is specific to my cystic acne-prone skin, but it has greatly changed the condition of my skin. I started getting bi-monthly microdermabrasion treatments, or for insurance purposes, acne surgery, this year. As far as I know it's pretty much the same as having a microdermabrasion facial, but it's done in my doctor's office AND it's covered by my insurance. They basically exfoliate my face with a sandpaper-like tool that also suctions away the dead skin as it is removed. After that, the aesthetician takes one of those little blackhead removing tools and unclogs any blocked pores. Gross, I know. The purpose is almost to damage your skin so that the cells turn over faster and, over time, the skin learns to heal quicker. At least that's what I remember being told when they started these "treatments". (For more precise information about this procedure, check out this article from Discovery Health.) My skin really does heal faster. Pimples are smaller, less frequent, and disappear quicker. Any discoloration clears up in less time than before and I think my pores are a tiny bit smaller. This is obviously not something most people need, but for anyone who has serious trouble with acne, and other prescription treatments are not remedying the problem, this might be a good thing to discuss with your dermatologist. (Just a disclaimer, I'm no expert when it comes to these things, I just know that I have noticed an improvement in my troubled skin since starting these treatments – please, please, please talk with your doctor if you feel something like this is appropriate for you.)
That does it for my skincare picks for 2012. Stay tuned for body, hair and makeup picks coming soon!