Now that I'm all clean, it's time to crud up my face with makeup!

J

If you missed my skincare favorites, you can find them here, and my hair & body care favorites are here. So, in case you couldn't guess, these are my favorite makeup products from 2012 for a "perfect" complexion.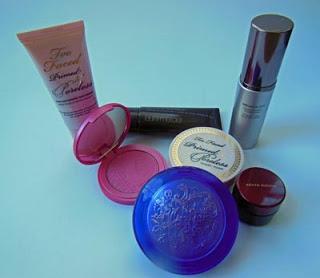 The product I put on first and I use all the time, is Too Faced's Primed & Poreless Pore Perfecting Primer. This actually does help reduce the look of pores. It doesn't eliminate them, but they are less noticeable.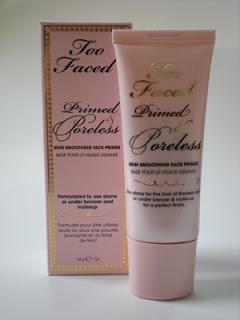 I tried what seems like a ton of foundations in 2012, most of which were good, but not good enough. However, there are two foundations I have really loved this year.    The first foundation is the Immaculate Liquid Powder Mattifying Oil Free Foundation from Hourglass. Being a mattifying formula, this is best for normal to oilier skins. It actually does control oil fairly well. If you prefer a dewy look, skip this foundation because it does have more of a matte finish. I would say it is a buildable medium coverage formula and the texture feels very creamy, almost like a silky liquid powder so it is appropriately named! It wears very well and lasts all day. It seems to be water-resistant, if not water-proof, as well. I really like this foundation because it covers nicely while looking natural, it's comfortable, it wears well and it doesn't seem to accent imperfections. The shade range is not terribly wide, nor is there much difference between each shade, but if there is a color that matches your skin, I would definitely recommend trying it!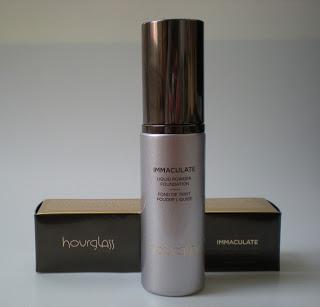 The other foundation I first tried not too long ago, but I am not convinced that it didn't cause me to break out after a little while of wearing it. I'm not sure what caused the break-out, so despite that possibility, the formula is so beautiful that I had to include it! It is the Silk Crème Foundation from Laura Mercier. I think this foundation would work for all skin types, and it provides full coverage while still looking natural. This foundation is probably the nicest I have tried. You do need to be a bit careful not to apply too much – a little bit goes a long way. I would say it has a natural satin finish and it is just beautiful! It does not emphasize imperfections at all! It feels weightless and glides on like butter. I really love this foundation, but have been holding off a bit to ensure my skin clears up. (I changed a couple of things shortly after Hurricane Sandy hit. I think the problem was actually the challenge of washing my face properly in the dark, but I can't be certain. And, yes, my skin is just now getting back to normal after all that!) I will likely post a full review of the Silk Crème Foundation once I've determined if it breaks me out or not.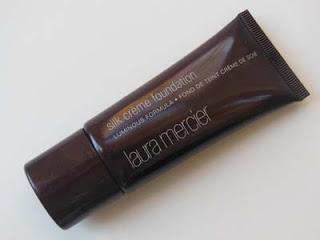 My favorite concealer has to be the Kevyn Aucoin Sensual Skin Enhancer because it can cover anything! It does have a slight old-lady scent to it, but I hardly notice it because it takes so little to cover even the worst dark circles. It never settles into fine lines or cling to dry skin and it lasts pretty much all day. Amazing stuff!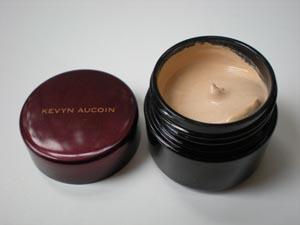 Moving on to blush, I have really liked the Tarte Amazonian Clay Blushes. My favorite shade is "Amused". It's a beautiful bright pink that just creates a nice, natural glowing flush. These blushes are incredibly pigmented, they blend beautifully, and they last all day. I have tried both the shimmery versions as well as the original and they are both wonderful!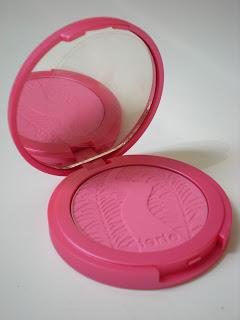 To top all of those products off, I absolutely love the Primed & Poreless Pore Perfecting Loose Powder from Too Faced as well. It also reduces the appearance of pores and gives a beautiful finish to the face. Should I become a bit shiny throughout the day, I usually use Urban Decay's DeSlick Pressed Powder to soak up any oil. The DeSlick Powder is quite good at keep oil under control all day. I would only use one powder, but the Too Faced is a bit messy to travel with being a loose powder, and the Urban Decay doesn't give the same flawless finish that I love from the Too Faced. I love them both though, so they both make my favorites.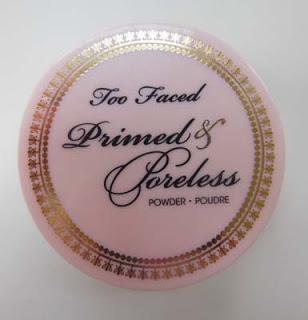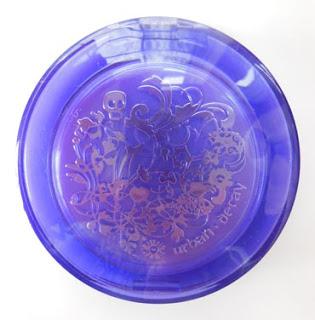 Still to come are my favorites for eyes, lips and brows, which should be up within the next week!