Well, well..with the Oscars glittering with so much of Elie Saab, and a surprise appearance of our super-duper talented, Indian designer duo- Gauri & Nainika on the Red Carpet; I kind of had to do a post listing my top 5! ;) What is that you're saying? Gauri & Nainika at the Oscars? I know, right! People all over the world are sitting up & noticing the talent that this country has to offer, and it feels great. :)
Anyhow, let's not talk much and get straight to the awesomeness! Knowing my eternal love & obsession with the perfectionist- Elie Saab, my absolute favourite HAD TO BE-Emma Stone.
#1. Emma Stone in Elie Saab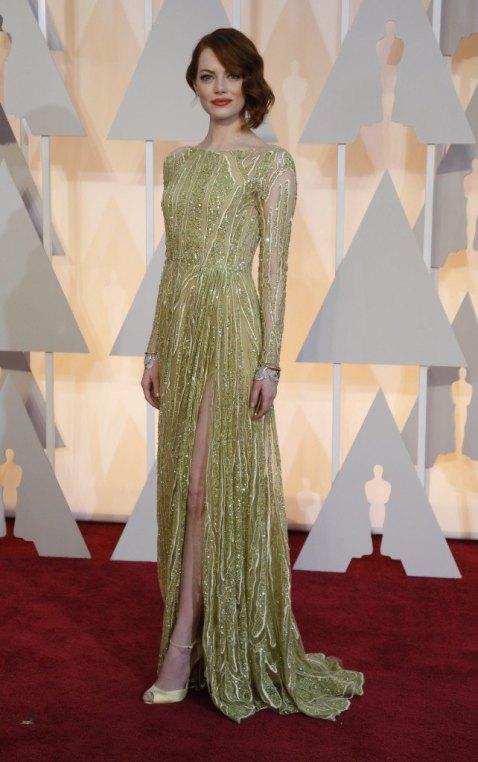 This is undoubtedly the best from Oscars 2015. That chartreuse colour looks oh-so-totally pleasing with her bright coral lips and she wears this look extremely well. And don't miss the intricate detailing on the gown all over. <3
#2. Jennifer Lopez in Elie Saab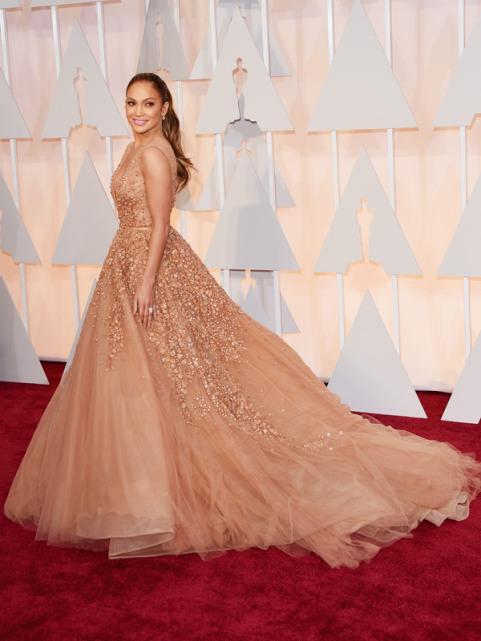 Now I know, I know, I have this bias towards Elie Saab but would you look at that! I'll admit that the plunging neckline would be a little too much for some, but only J-Lo can carry it as effortlessly as she did. That pretty pastel colour, those tiny stones and even her hairstyle- everything is totally drool-worthy. Also, this keeps reminding me a little of the Shantanu & Nikhil worn by Kajol at the Filmfare last month; except for the obvious difference in the neckline. Don't you agree?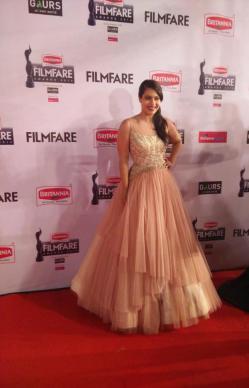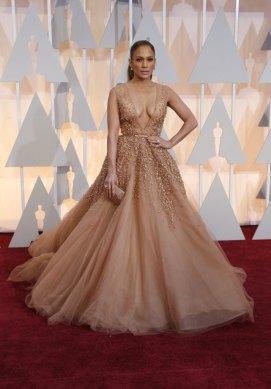 #3. Nancy O'Dell in Gauri & Nainika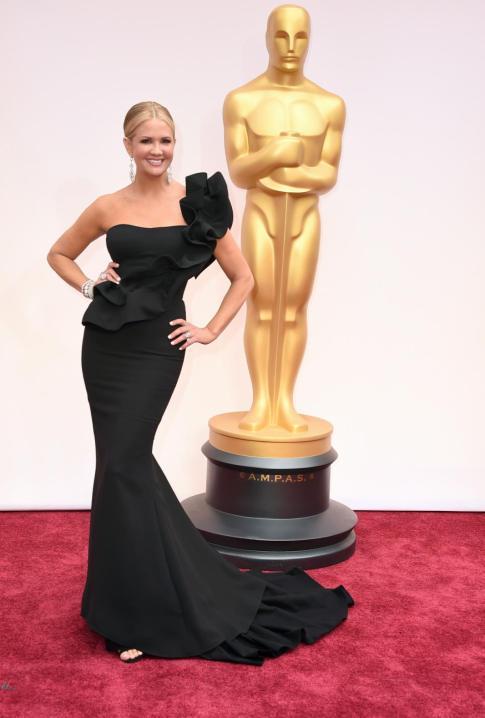 Yay! Isn't it absolutely amazing to see an Indian Designer at the Oscars? There are a number of times when our Indian Actresses opt for Saint Laurent, Alexander McQueen and the like; hence, seeing this worn by an American TV Host on the Red Carpet just makes me smile so much more. Also, doesn't she look fantastic in her outfit? :)
#4. Anna Faris in Zuhair Murad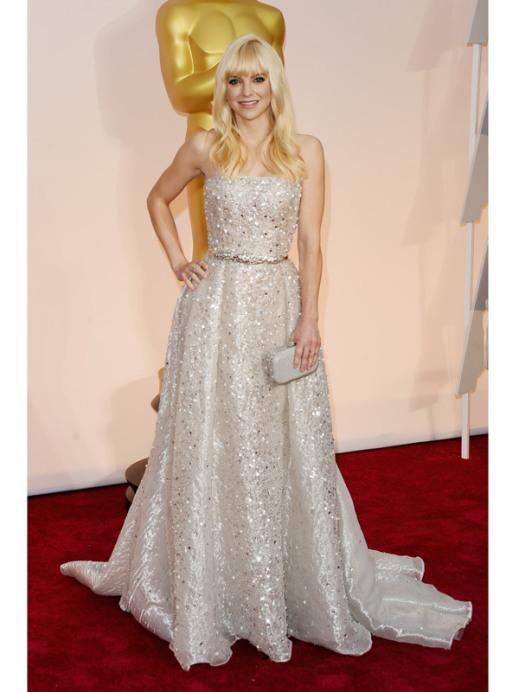 Now honestly every time I see Anna Faris, I remember her best as Erica from Friends. Remember the girl who helped Monica & Chandler adopt twins? :) Although this time that eye-catching crystal gown would have caught anybody's attention. I love how it is extremely striking, yet doesn't look over the top, because of the styling. And of course, she wears it beautifully.
#5. Dakota Johnson in Saint Laurent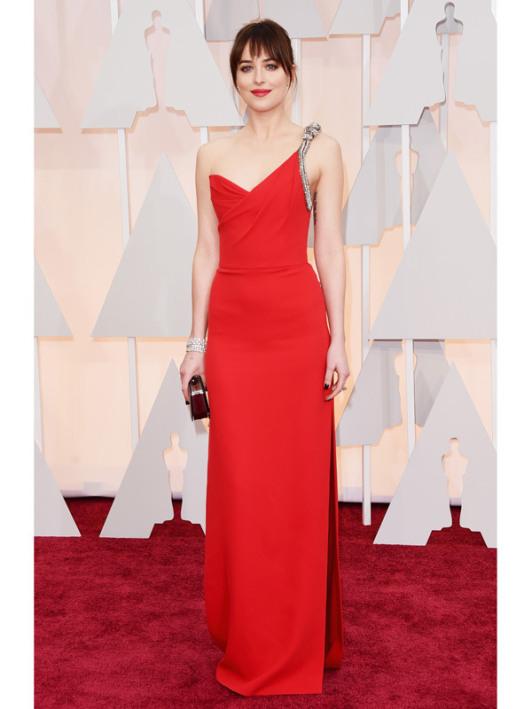 Woah! Doesn't she exude this fierce, fearless vibe in this red dress; which is completely opposite to her character in Fifty Shades of Grey? Also, I'm guessing she chose that grey knot on the dress, as if suggesting to the storyline. ;) This would definitely get people even more excited for the movie. Anyhow, she looks spectacular with all her Forevermark diamond jewellery and Bally bag.
Also, before I end, I didn't do a post on the Grammy, but I JUST HAVE to put this one up. Keep scrolling down and you would agree with me! :P
# Taylor Swift at the Grammy Awards, 2015 in Elie Saab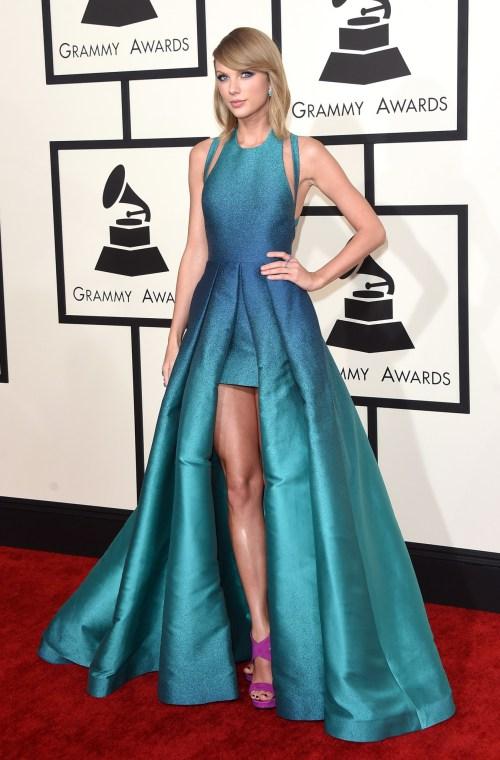 Doesn't she look so-totally-magnificent! And that dress makes me feel like I'm in heaven- with its exquisite cut and ombre shades. Nobody could have worn this as good as she does, with her contrast heels and matching earrings. I cannot, CANNOT get over how gorgeous this dress is. <3
Thank you sooo much for stopping by. :)
[Picture Credits in a chronological order: futureshop.ca, fashionstylemag.com, pmchollywoodlife.files.wordpress.com, pinkvilla.com, assets.nydailynews.com, zap2it.com]