Hi everyone. :D
So what's that one trend that you're absolutely pining for, and dreaming about day & night? And I'm talking about Fall/Autumn, because Summer is clearly getting over. As I type, it's 20 degree celsius and the wind has been getting chillier every day. I mean, seriously, August is not even over & it's ALREADY getting cold? I can't even imagine what's going to happen when it's full-fledged winter. Brrr! Like my SO keeps telling me that it will be crazy- mind-boggling cold weather for months & months, but oh well- I'll just have to see how I survive through it, right? ;)
Anywhooo, coming back to my point, or else I'll keep rambling. So you know what I desperately want for my Fall wardrobe? I really, really want a Long Vest! Olivia Palermo has given it her style stamp and the Kardashian clan swears by it as well. It's clearly the 'IT ITEM' for Fall, and all the fashionistas having been swearing by it.
But you know what the problem is? The usual one, I'd say. :P Most of the styles are quite expensive, and for trying a new trend- I really wouldn't want to spend a bomb. So I hunted high & low, and finally found a style that fits my dream and budget. ;)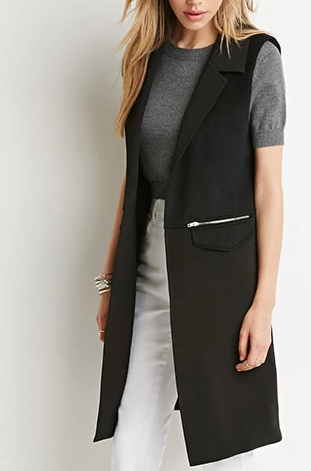 Once I get it, I'm sure I'll be wearing it with everything! Skirts, dresses, jeans- you name it. It just immediately makes everything looks sophisticated and perfectly put together. Don't you think so?
Although, I do have a word of caution, before you proceed to click 'checkout'. It's quite easy to get overpowered by the silhouette of a Long Vest/Sleeveless BLazer, especially if you're petite. You WILL look incredibly tiny, if you don't get the right fit & right length. So breaking down the basics, let's talk about both in detail:
1. Getting the Right Fit
2. Getting the Right Length
I'm talking about petite girls here, and to begin you must ensure that the fit isn't too tight, because you'd invariably use it as a layering piece, and you must have enough room for that. At the same time, you can use belts, or even thick ribbons to cinch in your waits- if you'd like that; or get it fitted at your waist, whilst keeping it roomier on the top & bottom. That would result in an extremely ladylike silhouette, flattering when paired with pretty much everything.
Now if you'd look online, or even in Stores, there are tons & tons of styles available. But straight upfront- you can either choose one which is long, or one which is shorter than the usual styles. So if you choose a shorter one, choose one which is preferably mid-calf. Although this isn't to say that you cannot choose a longer one. Have fun with it & choose one which hits you at your knee level, or slightly below it, if you're lusting for the longer versions of it. BUT, you should definitely draw the line at mid-calf level, if you're leaning towards the longer options. Anything more than that will definitely look 'not quite right' on petite girls.
Now that we're done with the serious stuff, let's look at my Inspiration Board. *Yayyyyyyyie* Favourite part of the day! :P
Mostly, I love everything that Wendy does with this, and most of my inspiration comes from her. And can you blame me? Check these out: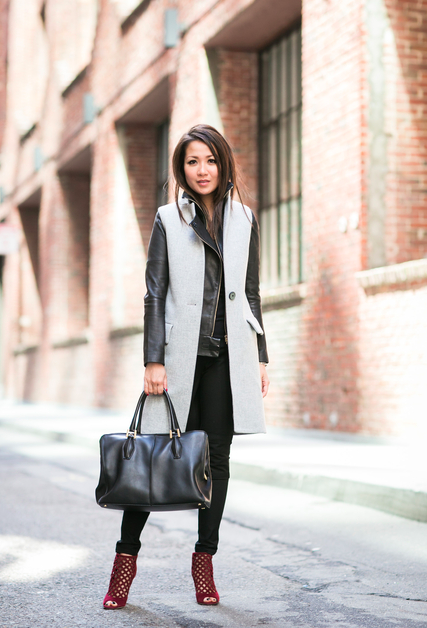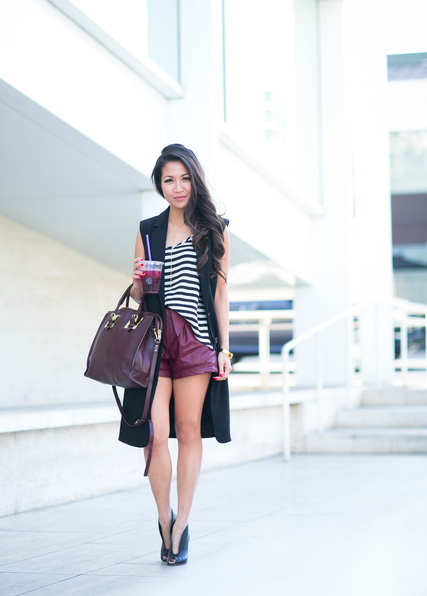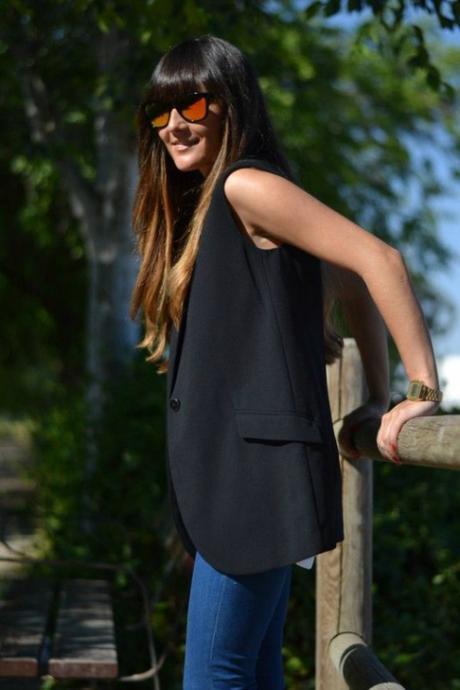 Not by Wendy, but look how fantabulous they look with skinny jeans! :D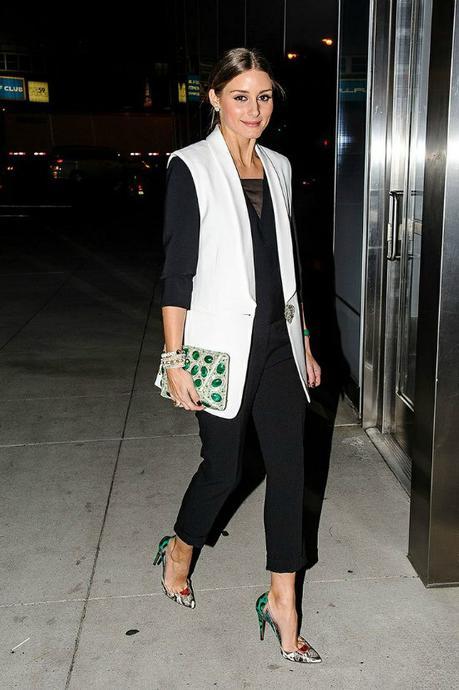 Plus, when Olivia Palermo puts her Style Stamp on it, you know you cannot go wrong. :P Besides, how ah-maaazing does she look in her white sleeveless blazer!
Also, before I put my pen down, I've compiled a couple of options that YOU could look into, if you'd been looking for a Long Vest/ Sleeveless Blazer for Fall/Winter. Click on the pictures for the link to open. Don't forget to let me know what you think about these, and do share any other options that you know. :)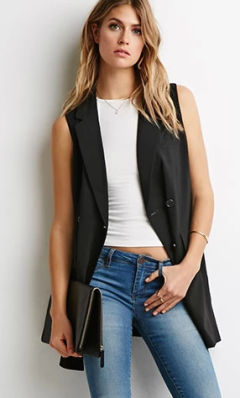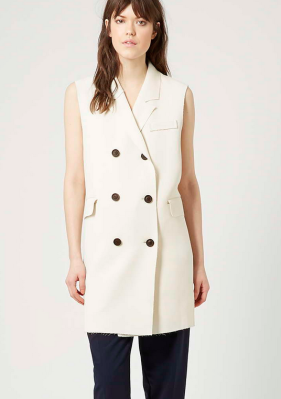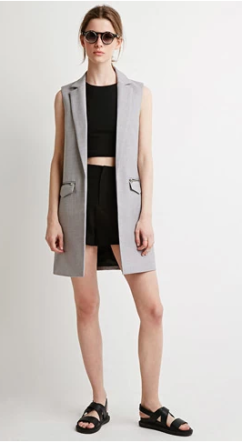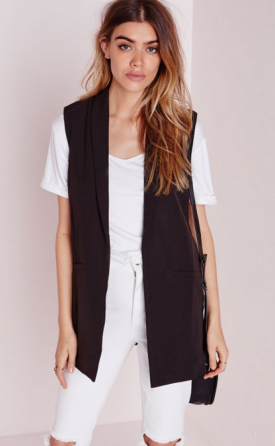 [Picture Credits: Wendy's pictures from Wendyslookbook; rest pictures are from Pinterest.com]
Lots of Love,