The greatest annual music event must be Grammy Awards. At 2013 Grammy red carpet, various artists stunned the world with their great performance , so did their outfits. Rihanna, Katy Perry, Chris Brown, Jay-z and etc. No matter whether the super star hit the awards, they will always be your idols. Here let's checked the best and worst carpet appearances at the big show. Perhaps I should have written the article a little earlier. But that doesn't matter. Here we go.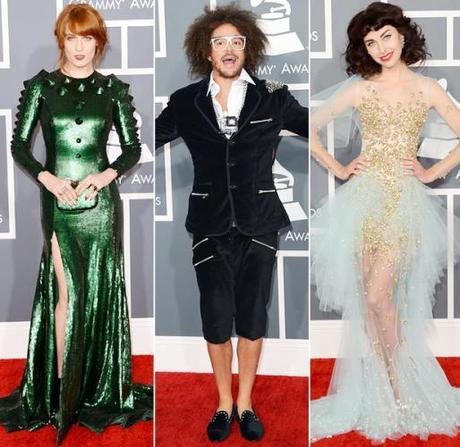 Best : Rihanna
Rihanna hits our best list for her ultimate gorgeous look at Grammy carpet. Wavy long hair, classic red lips, stunning red gown by Azzedine Alaia. We are so obsessed with her glamorous look. Later in the evening, she slipped into a more salacious, figure-hugging black slip dress that also turned heads as she performed her hit 'Stay'.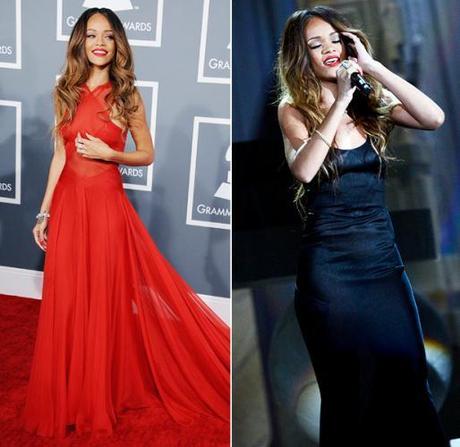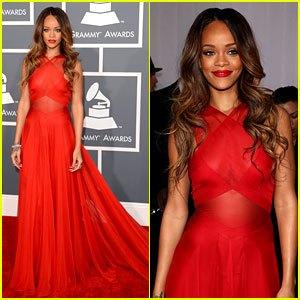 Worst : The-Dream
The dream looked like a disheveled nightmare in his layers of black gymwear, too-many gold chains, Boyz N Da Hood cap and –really,Dream? A "parental advisory" doo rag.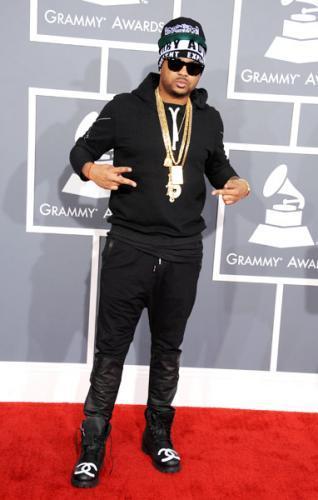 Best : Kelly Rowland
Kelly Rowland really boost the essence of sexy to a new extreme. Laser cut black George Chakra gown features flattering silhouette, pierced cut effusing timeless beauty.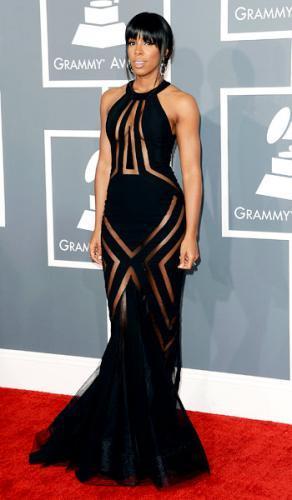 Worst :Adele
A great fashion disaster ! I have no idea about her red printing dress. It is said that6 the blossomed cocktail dress was presented by Valentino. Oh my god! Kill me. I prefer she wears black again.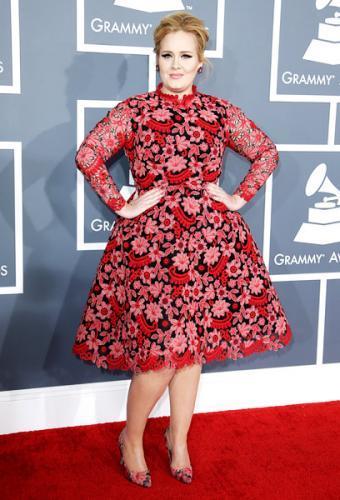 Best : Frank Ocean
The R&G nova—and winner for Best Urban Contemporary Album—looked debonair in a sleek navy Dior suit that complimented with his smooth and suave style.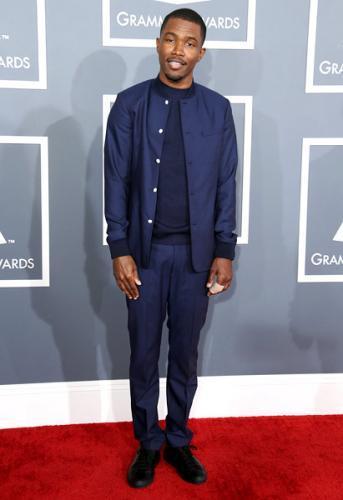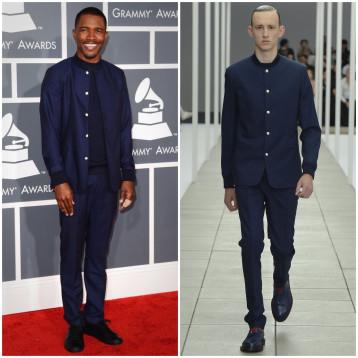 Worst : Kimbra—Sequined High-low Prom Dress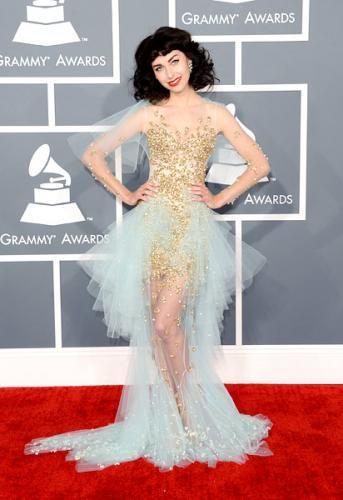 Best :Taylor Swift
Timeless elegance and beauty that Taylor Swift shows in the Backless Cream Evening Gown.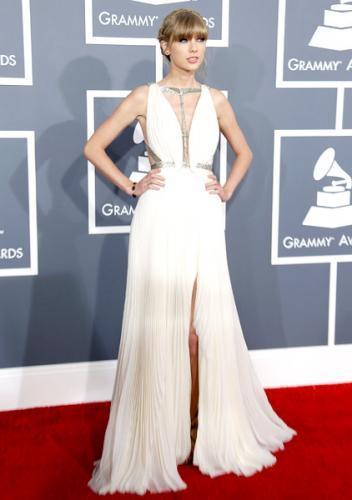 Worst: Taylor Swift
Taylor Swift hits the worst list as well. When she performed " We are never ever getting back together", it makes me so confused that who opened the door of circus?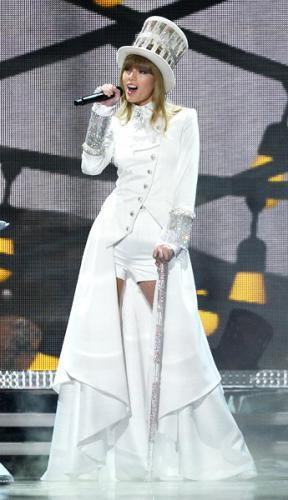 Best :Justin Timberlake
The 'Suit & Tie' singer brought sexy back yet again and continued to rock his dapper new look as he strutted down the red carpet in an embellished Tom Ford ensemble.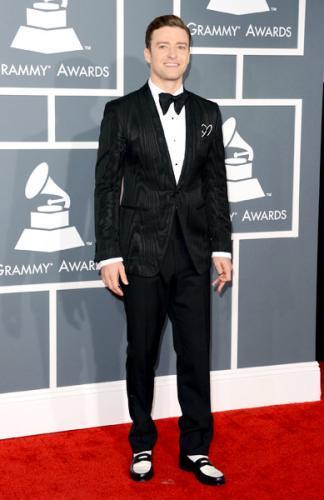 Worst: Chris Brown
Chris brown appeared on the carpet with a conservative Lavin white suit, which makes him just looked like a senior student who was heading for prom.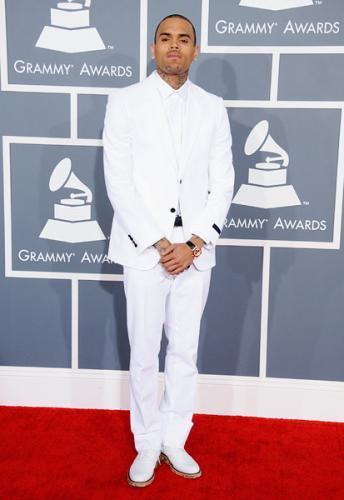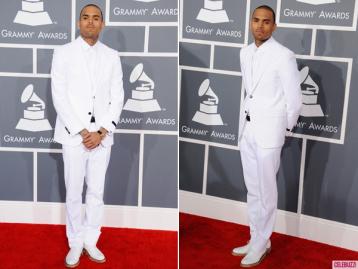 Best : Katy Perry
Looking like a glamorous reincarnation of '70s-era Priscilla Presley, Perry flashed her curves and cleavage in a sexy mint green Gucci dress with crystal embellishments around the neckline.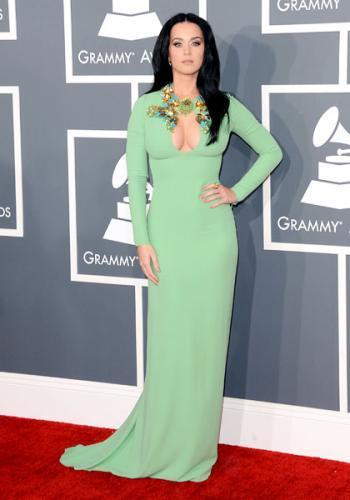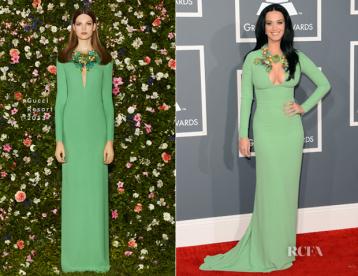 Worst : Jennifer Lopez
Jennifer Lopez stepped onto the capet with an Anthony Vaccarello Black Silk gown. The designer adopted asymmetrical design on the silhouette, high slit cut aiming at accent the femininity. But JL is so strong.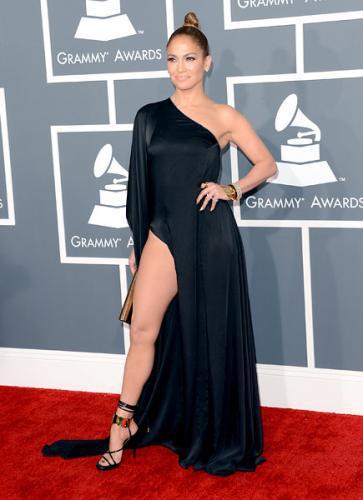 Best-Jay-z
Hov brought swagger to the Grammys in a back velvet blazer and bowtie, polished off with a gigantic, glittering gold ring. Jay gets extra style points for filling his Grammy with cognac in the press room after his win.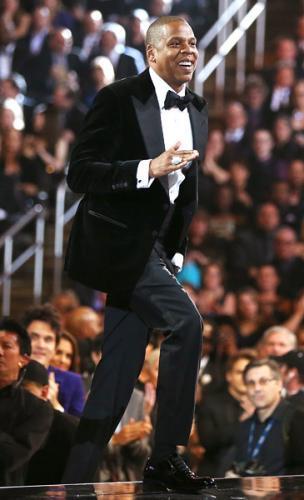 WORST: Kerli
What do you get when you cross Princess Leia with an artsy vampire? Unfortunately, you get Kerli's alien-inspired Grammy look, complete with futuristic pink face paint. A for effort, but we're not sure about the execution.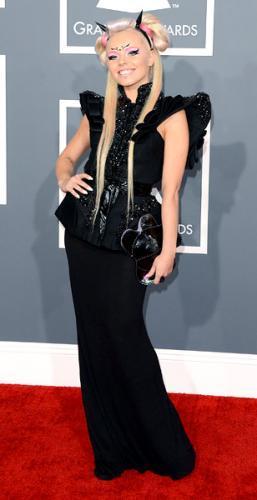 BEST: Beyonce
Queen B looked conservative and cool in a figure-hugging black-and-white Osman Yousefzada pantsuit. The 'Love on Top' singer polished off her look sultry red lips that weren't lost on her mesmerized co-presenter Ellen Degeneres.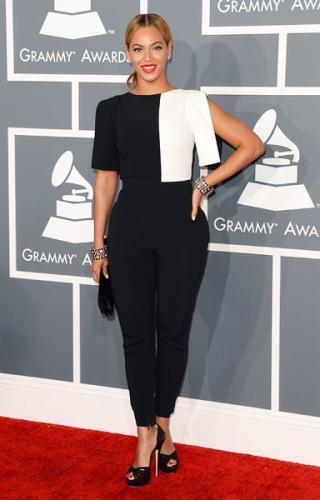 WORST: Al Walser
Al Walser went for an intergalactic-planetary vibe in his NASA space suit. He even moonwalked down on the carpet, just to complete the picture. Thanks dude… we get it.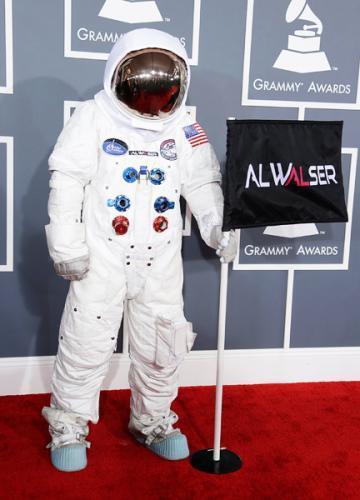 BEST: Carly Rae Jepsen
Carly Rae looked sexy and sophisticated in a black, glittering Roberto Cavalli gown. We'll call her … no maybes about it.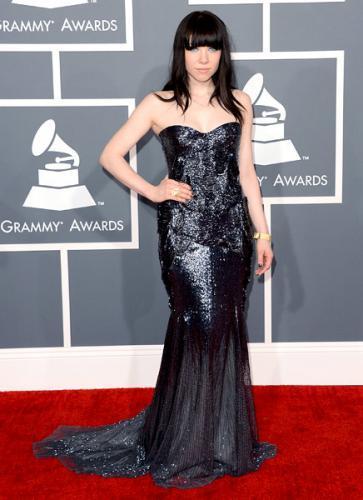 WORST: 2 Chainz
2 Chainz appeared to have just crawled out of a coffin in this Count Dracula-inspired look, complete with a black-and-red cape, gold belt and black bowtie.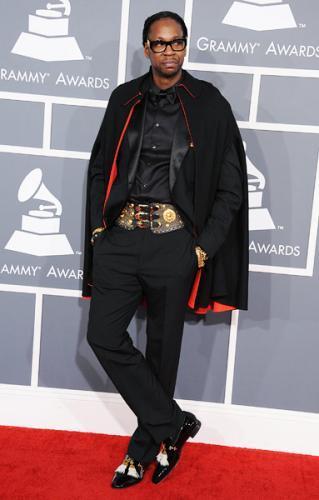 BEST: Florence Welch
Welch looked as fierce as a T-Rex strutting towards its prey in a custom-made green Givenchy gown with spiked detail on the chest and sleeves. The choice of designer is no surprise — Welch has worn Givenchy to every Grammy's she's ever attended. If it ain't broke, don't fix it!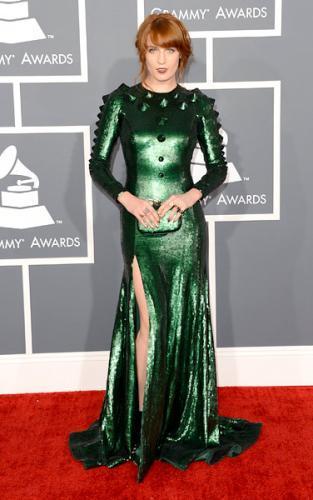 WORST: Redfoo
LMFAO's Redfoo looked just a tad too messy in shorts, loafers, and a blinged-out blazer with zipper pockets, emblazoned with "Le Freak" on the back.