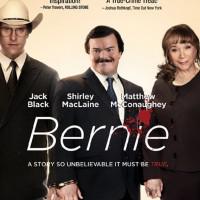 Movie: Bernie
Director: Richard Linklater
Cast: Jack Black, Shirley MacLaine and Matthew McConaughey
Rating: ***
'Bernie' is not the kind of film you'd want to brag about, but you can most definitely recommend it to a close friend or a relative. The film introduces a very innovative style of narration featuring the people of the town talking about their relationship with the real Bernie Tiede and how he won the hearts of many in the town.
Jack Black aka Bernie Tiede is the most loved single man in the small town of Car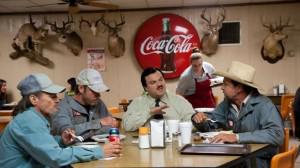 thage, Texas. As a mortician, his job of utmost importance, is to make the dead look beautiful than never before. People of the town love him unconditionally for his highly hospitable nature and there isn't a single soul that would hate him. Bernie takes lot of pride in his job and takes special care of his customers. He'd sing for the dead, at the funeral, so that the family is relieved off the burden of mourning. He takes time out to visit the family of the dead for few days even after the funeral, to make sure they're fine. When all seems to be going well, trouble comes in the form of Marjorie Nugent, an old millionaire widow. To find out what happens between Bernie and Marjorie, do watch the film.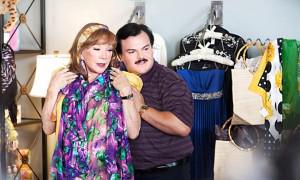 Jack crawls into the character of a man, whose story is barely known to people, and breathes life with his charismatic, dark and riveting portrayal of Bernie. I strongly believe this film comes exactly at the time when people have slowly started hating Jack for his recent selection of roles. Even when the dark side of Jack is revealed, you're so much in love with his character that you don't feel like being taken aback or as a matter of fact hate him. Hats off to Richard, for the way he developed the character with absolutely no room for criticism
I would love to know from the director did he have someone else in mind for the character of Bernie, because nobody could've pulled off the role as elegantly as Jack. Richard writes a very dark yet brilliant script, with characters that are uniquely peculiar from each other. It's like watching the romance part of Before Sunrise, Before Sunset and the murky aura of Scanner Darkly put together in one film – 'Bernie'.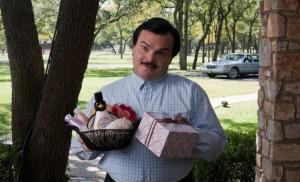 Support cast, Matthew and Shirley were so fitting in their roles, especially the latter, with her obnoxious attitude appears tailor-made for the role. Mat flaunts a very suspicious mind-set throughout which quite well suits the personality he portrays. There's a good and bad side to his character, but the bad rules over the good side. Shirley's character is better if untold because I may burst your buddle in the process of explaining.
In essence; one of Jack's best performances of recent past that deserves to be watched.