bengali dum aloo - no onion no garlic recipe
dum aloo recipe - potato curry without onion and garlic recipe,made with tomato and yogurt.This recipe is best paired with kachoris and pooris and i already shared the recipe as combo dish with green peas kachori as green peas kachori with dum aloo,years back.I want to update it with new pictures but i want that post as it is and thought of making separate posts for both the recipes.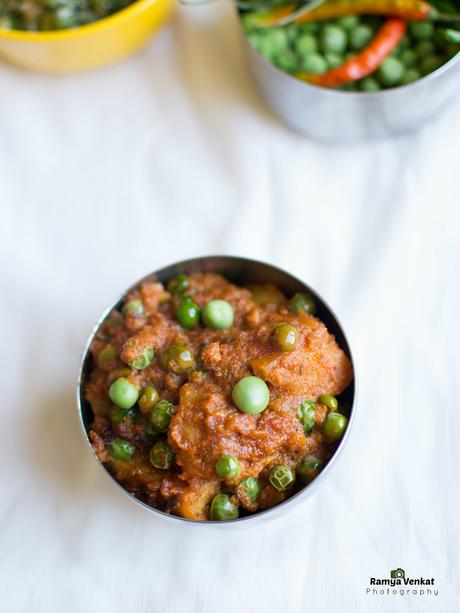 When i was introduced to this recipe ,years back i came to know about the similarities with the same combination prepared in different cuisines.We make it usually as pattani urualai curry ,in north as aloo matar masala and in west as dum aloo without onion and garlic.Our curry is without garam masala and we make it as dry curry while in bengali cuisine,made with yogurt and tomato as semi gravy consistency.In north Indian cuisine,they make both dry as well as in gravy and they use garam masala.The preparations are different and the same dish is modified in different cuisines with different ingredients.Blogging makes me more educative and i learnt more similarities in cuisines in India.
V bought more green peas last week and i listed some recipes for blog as well as for everyday menu.Made peas paratha,dum aloo,samosa and finally cabbage peas masala last week.I already shared cabbage peas masala recipe here,check it out from archives,search using search box on top of the page.Though i make dum aloo once in two months or not in mood to cook same recipe, i want to make this recipe because of no onion and no garlic recipe.I planned to post this one last year,but i cant get enough peas and also am in vacation that time.This year as soon as i got the fresh green peas, i got this one and also i planned recipes for the blog already,it was much easy to make and shot it without any rush.
Usually baby potatoes are used for the recipe,but you can use normal potatoes and chop into medium size pieces and then proceed the recipe.I steam cooked the potatoes and then peeled the skin because,we both did not like the skin.so I peeled and deep fried in oil till they get light brown color.you can also fry them till it get browned well like french fries.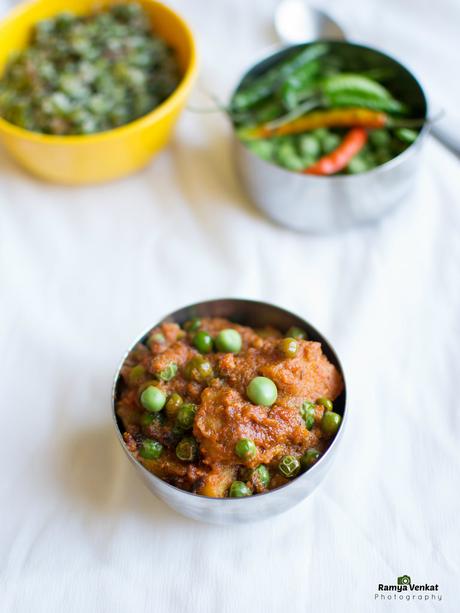 Asafoetida or hing and ginger makes the recipe more flavorful and they are good for digestion.If you are preparing a recipe either with potato or with peas or beans,dont forget to add the asafoetida,which helps in easy digestion .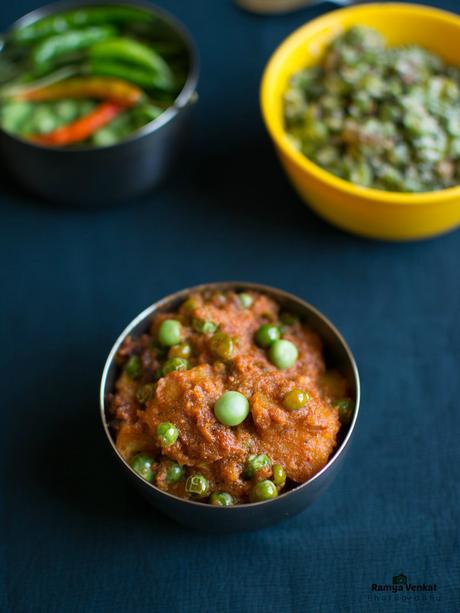 Adding sugar in the balances the sour taste from tomato and yogurt in the recipe.Use fresh yogurt in the recipe and make you whipped it well without any chunks or lumps and then add it.Add yogurt always in low flame and this avoids the curdling or splitting of yogurt in the recipe.I added a green chilli for spiciness in the recipe,you can avoid it and proceed it without using green chilli in the recipe.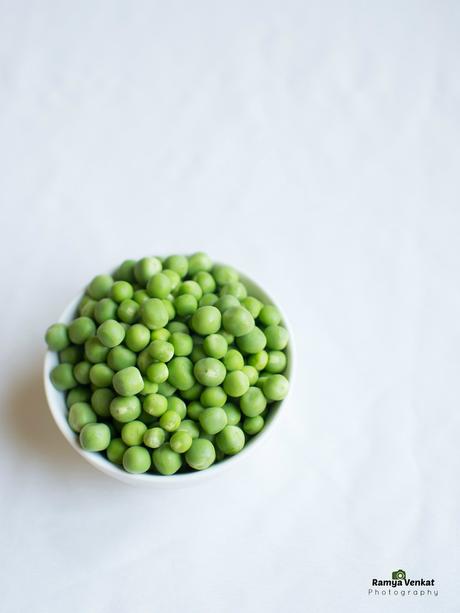 bengali dum aloo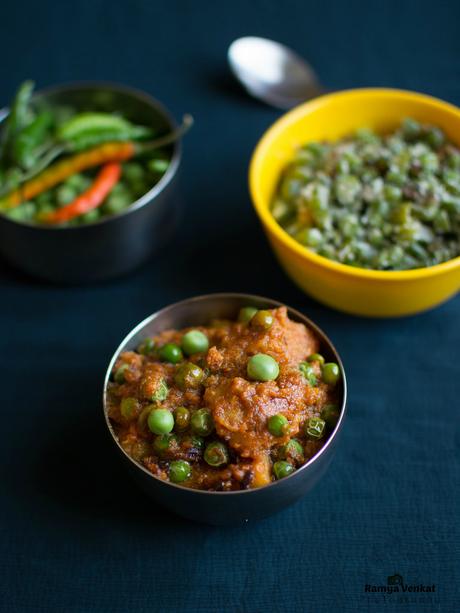 potato curry made without onion and garlic

Ingredients
potato - 200 gm
green peas - 1 cup
tomato puree - 1/4 cup
cumin powder - 1 teaspoon
ginger,finely chopped -1/4 teaspoon
green chilli - 1 no
red chilli powder - 1 teaspoon
yogurt -1/4 cup
asafoetida - a pinch
cumin seeds - 1 teaspoon
sugar - a pinch
salt - to taste
oil - as needed
Instructions
Boil the potatoes and deep fry them in oil till the skin shrinks.I peeled the skin and then fried them.

Heat 1 tablespoon of oil in a kadai,add cumin seeds and asafoetida to it.Roast it in low flame and then add red chilli powder ,cumin powder to it.
Now add green peas,ginger and green chilli to it and saute it well.
Add tomato puree along with enough salt and a pinch of sugar for the recipe.saute it well and cook till oil separates.
Now add the fried potatoes and then mix it well.Add little water and cook for 2 minutes.
Now add whipped yogurt to it and cook in low flame till oil separates.
Switch off the flame once it get thick and garnish it with coriander leaves.