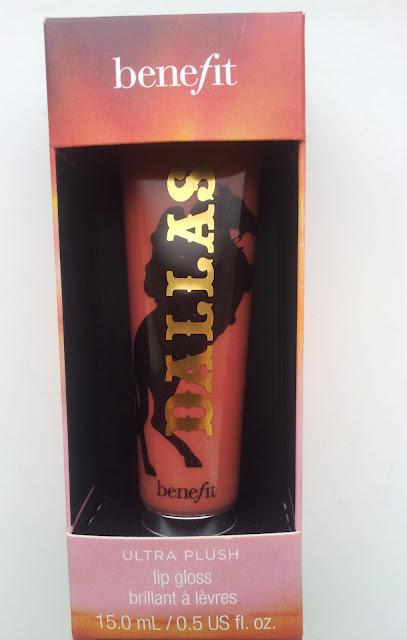 Benefit Ultra Plush Dallas Lipgloss 15ml for £13.50*
Recently I've been really getting into anything lip-worthy. From Lipsticks to Liptints, I've been trying them all. I haven't been much on the blogging scene lately, so you will not have been updated of my lip lovin' (I'll call it that) but this beauty is something worth  a mention.
I'm a huge fan of Benefit and their products (I once had a job with them) but I don't often purchase Benefit products because I just love other brands more.
When I heard they were releasing this Lipgloss I was really eager to try it, as I had tired from trying out Drugstore ones.
Well... I was very happy with the outcome.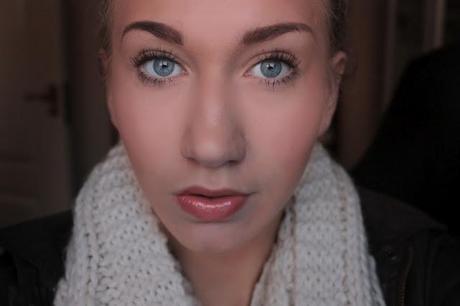 This Lipgloss beats almost any other I've tried. I'm really not into the whole Lip Glass effect (you know when you can see yourself in your lips? Yeah that!).. So when I tried this, I was incredibly pleased that it wasn't too shiny. It may look very shiny here [and it's very much far from matte] but I think it gets away with the shinyness because of the color.
The color itself, I'm in love with. I'd describe it as... A red-y-peachy color but very subtle. It reminds me very much of my favorite MAC Lipstick - Jubilee but in Lipgloss form and not only does it last longer, it also smells a lot better too.. I'm not complaining about the smell of MAC Lipsticks. I love them... But this is so much more rich and Vanillary and just to-die-for.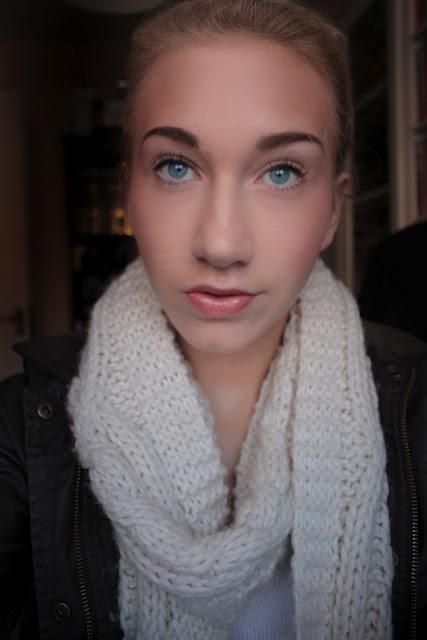 I've worn this out on nights out because I hate the maintainance I have to keep with my Lipsticks so this baby is a lot easier to apply when you're dancing. It needs a little precision because it's still got a lot of color in it - it's like applying a glossier lipstick to your lips. I believe it finishes my look, whether I'm going out for cocktails or if I'm in the office..
Dallas Ultra Plush Lipgloss normally retails at £13.50 which I believe to be quite a good deal, taking into account how good the actual product is and how much there is in a tube. I've used this sooooo much and still have a full tube!
Will I be repurchasing? Almost definitely - unless I decide to try out another color from the range.. But for now, this is a REAL keeper.