Don't we all love saving money, space and time? if you are like me and love the idea then you will love the next new product by Benefit Cosmetics
Fine-one-one 
sheer brightening color for cheeks & lips
The product comes in a gorgeous bronze medal tube and has 3 colors inside one orangy coral color, sheer water melon, and pink champagne intended for the high light (shades shown below)
I really have no complaints with this product as a blush which is why i wanted to share it with you. I really love the color texture and packaging. It really does seem and feel like the high end product that it is. 
The only issue or semi-negative comment that i have is personally for me it really isn't that great as a lip color it is AMAZING for a blush but if you have even semi dry lips, those dry lips will be really noticeable. The product isn't as moisturizing as a lip balm, gloss or lip stick so if you are prone to dry lips i would take a pass on this one for those days. If you have exfoliated thoroughly I would give it a try, because i noticed on my top lip which isn't as dry it is really quite pretty. My bottom on the other hand which is a little more chapped as it is winter where i live does not glide on or look nearly as great as the parts of my lips that aren't chapped.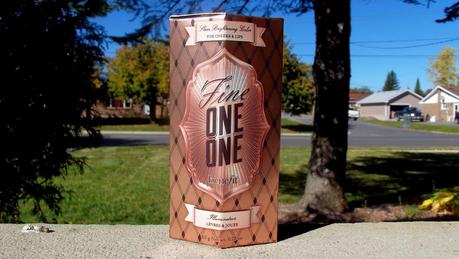 Texture: 
I really love the texture of this product it is really creamy and smooth, it really glides on your skin smoothy and even. Definitely a winning product with texture.
Packaging:
I am absolutely INLOVE with this packaging look at how adorable it is. I love the pretty box, love the little "push up" tube it comes it if you look at this picture here below you can see how there is a little rolling gear, you roll for the product to come up, which is super functional and clever. The size is pretty perfect as well. It is super easy to just throw in my makeup "carry with me" The cap is not coming off, no little bits of lint or anything like that is getting inside of the case. The package is super protective so you also are not crushing or worrying about cracking you blush like you are with most powders blushes, so i have absolutely so complaints with packaging if you are looking for 2in1
Durability+cuteness I think you may have found it!
Durability: 

*****  
Aesthetics:

*****
When it comes to Aesthetics Benefit is always in the lead in my opinion. they really seem to have it "on point" with their packaging you spend a little time on there website and you wish you were rich enough to buy 5 of everything. 
I gave Benefit a 5 star rating for durability my reasoning is.. I really don't think there is anything substantial that could get any better, I mean our product is safe, the package probably won't open and make you loose half of your product  The packaging is a hard plastic so as long as you are not whipping it at a wall, I think it will be fine, but even honestly i think even if you did get mad and fling it at the wall..I think even then it would be okay. Not that this is a everyday occurrence to bring up in a product review.....I also gave benefit a 5 star rating for Aesthetics  originally i was about to only give a 4 star, but then i realized i wasn't giving them a 4 star because there was anything wrong with the aesthetics of the packaging i just sort of said to my self 5 star? is this the best possible packaging ever is it your absolute favorite type of design, or one of the best ones you have seen? I thought definitely one of them.. I just thought maybe there would be others that my taste would like particularly well, but for this design style it is definitely gorgeous and worth a 5 star rating. especially since the only reason  i was giving it a 4 star was because i thought maybe there are different design styles that i would like better. I couldn't think of anything particular and with this type of design it would probably be one of my favorites if not my favorite. 
How to use:
Apply from the apple of your cheek up to your temple with the light high light shade facing up, then blend in with your finger tips. You can also apply with a foundation brush or which ever brush you enjoy using cream makeup with and then blend it out with either the brush or your fingers. I would use this technique if you are applying makeup on someone other than yourself, or if you intend on sharing the tube. When i first started using this I would just rub the product on my finger tips then having it all equally mixed i would then apply just on the apples of my cheeks, making it look super natural and as if i am naturally blushing.
Price: 30.00
Size:
 8.0 g Net wt. 0.28 oz
Swatch time!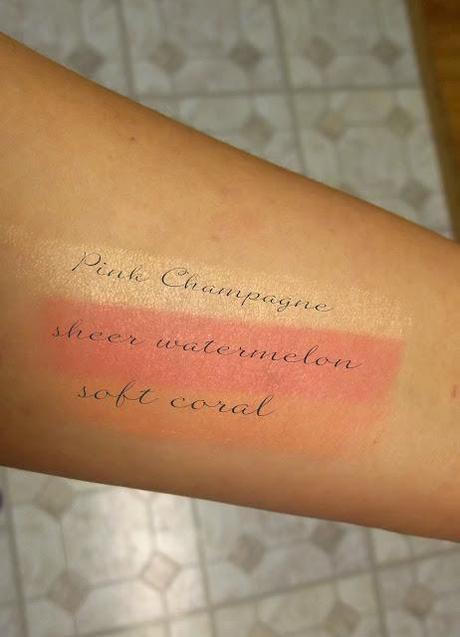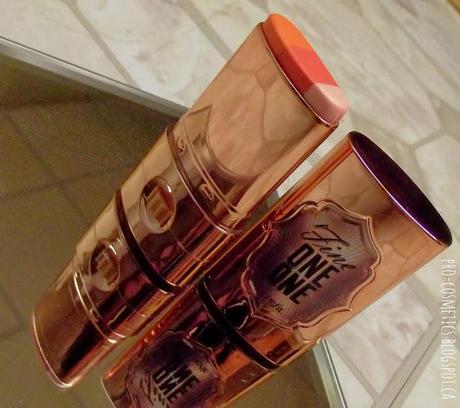 Overall: 
Overall i really love this product, it is a really great cream to powder formula. I find it wears very naturally i can apply this and have just the perfect more pink or more coral blushing beauty type look :)I would definitely recommend.
Disclaimer: This is not a sponsored post. 
If you would like to try this amazing hot item or anything else visit the benefit website. 

http://www.benefitcosmetics.com/product/view/fine-one-one