A review of Benefit's 'Industrial strength' concealer Boi-ing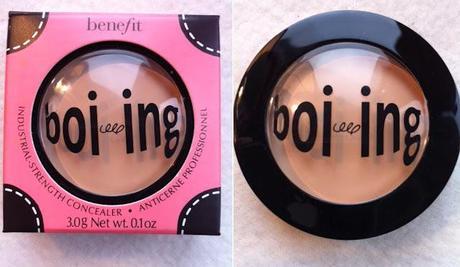 Benefit Boi-ing
Like a lot of beauty bloggers I am always on the look out for new products to try in the hope they will become my new favorite. At the moment my skin is absolutely terrible so a decent concealer is a must have!   I've reviewed a lot of concealers on this blog and  Benefit's Boi-ing is by far my favorite so far.
Benefit describe Boiing as an 'industrial strenght' concealer so I had high hopes for this product. I've been using it for a good few months now and I have to say that is doesn't disappoint. When I bought this concealer my skin wasn't too bad but recently my skin has taken a serious turn for the worst and so I've really been able to test the Boi-ing concealer and its industrial strength claims!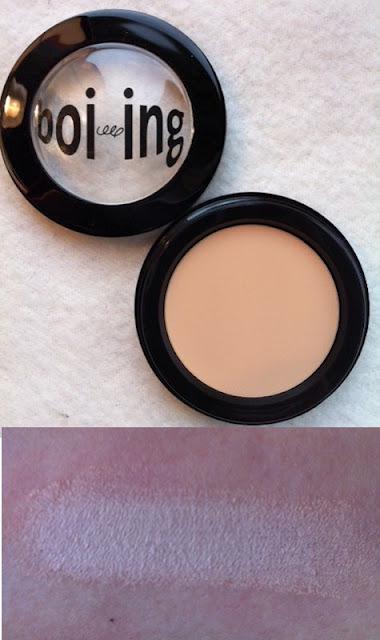 Benefit Boi-ing and swatch
I have mainly been using this to cover blemishes but it is also great for the under eye area. It has a creamy consistency and is really easy to apply and blend. It builds well to cover those stubborn areas. If applied too heavily it can look a little cakey but you don't need to apply it very heavily because it does give great coverage. I am using the lightest shade, which is great for my skin tone but I suspect it wouldn't be light enough for those with porcelain skin. Once applied it lasts well and gives a good 6 hours wear on my skin. It also lasts ages, I've been using it for months and have barely made a mark.
If there is one down side to Benefit's Boi-ing it's the price. At £16.50 it isn't the cheapest concealer out there but it is the best one I've tried. I see Boi-ing as an investment because a small amount goes such a long way. At the moment, with the state of my skin, Boi-ing really is one of my must have products!  
Follow me on: Twitter - Hello Cotton - Blog Lovin'