A review of Benefit's oh so naughty Bad Gal Lash Mascara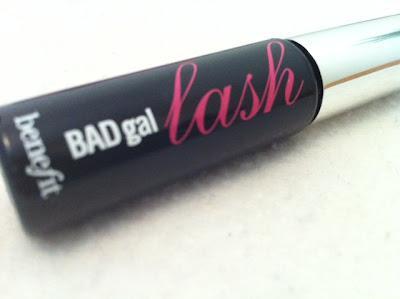 Benefit Bad Gal Lash Mascara
There's nothing I love more than trying out a new mascara, especially one that makes my lashes amazing! One of the best parts of having a beauty blog is trying out new mascaras, I particularly like ones that are free! I picked up a sample sized Benefit Bad Gal Lash Mascara in a magazine a while ago and I've been using it a lot recently, so thought that it was about time I posted a review.
Benefit's Bad Gal Lash Mascara is described as offering full, voluminous lashes and retails at a not very purse friendly £16.50. To me, £16.50 is a little on the expensive side for a mascara but this mascara does perform.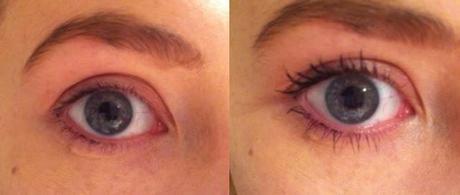 Left: No mascara Right: Bad Gal Lash mascara
The wand is thick and a little bit on the large side but it is easy to use and apply without getting fallout and smudges around the eye area. The wand also allows you to add multiple coats without clumping for super volumised lashes. What is particularly impressive about this mascara is that it does lengthen and add volume in just one coat, which is great when you're in a rush and don't have time to mess about wand wiggling,open mouthed in the mirror. Don't deny it girls we all do it, it is almost impossible to apply mascara without opening your mouth! 
I personally prefer the Bad Gal Lash Mascara to Benefit's much hyped They're Real. It lengthens, curls and adds volume all in one. However, at £16.50 I don't think I'll be repurchasing it anytime soon as I just feel £16.50 is a lot of money for a mascara. If I happen to have a lottery win then Benefit's Bal Gal Lash mascara would become a contender for my daily mascara! A girl can dream eh....
Follow me on: Twitter - Hello Cotton - Blog Lovin'