Benetton has never shied away from stirring up controversy through its advertising. They argue it's to create a conversation, to mobilize the masses. How can we forget their ads back in the 80's and 90's? They are back at it. Going back to their roots of guerilla campaigns, Benetton launched the UNHATE ads which depict a rather unique view of a peaceful world.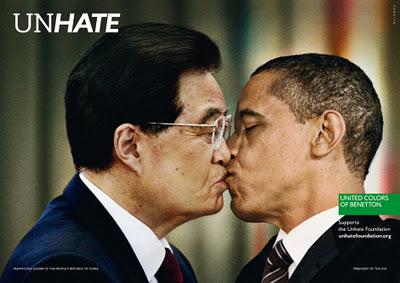 The UNHATE fund seeks to contribute to the creation of a new culture of tolerance, to combat hatred, building on Benetton's underpinning values. The foundation wants to have a real impact on the international community through the vehicle of communication. They insist this is not a cosmetic exercise. And the world is reacting.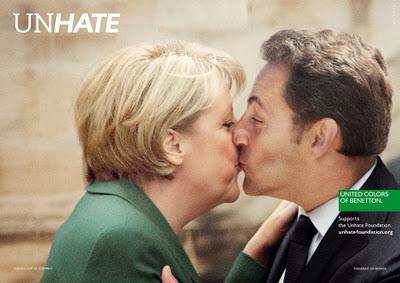 The pictures are controversial to say the least. Snapshots of world leaders lip locking with their arch rivals/enemies. [Note: Is it me or is Sarkozy a bit too into it with Merkel?] The images are intense on so many levels. And they are conversation starters. Not for what they represent visually and literally but for the world they aspire us to create. Having said that, I think shock advertising catches our attention for a short period of time, increases media impressions of brands but when the dust settles, the questions remain: Is there a sustainable movement? Is there a real conversation pushing for change?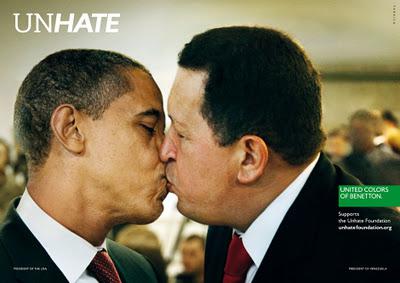 This is what Benetton is promising. They are going to "organize initiatives involving different stakeholders." They are going to, "be a think-tank, attracting personalities and talents from the fields of culture, economy, law and politics..."  Noble intentions. So ... What do you think? Do you like the campaign?
F2