Bellagio

is the biggest and liveliest of the towns is central
Lake
Como
Bellagio

is a beautiful little town in a picture-perfect location on the promontory where
Lake
Como
separates into two branches. The town is historic and charming, with a waterfront promenades, stately hotels and two gardens open to the public: Villa
S
erbelloni and Villa Melzi.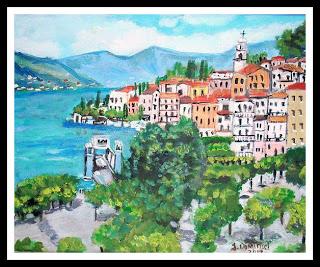 The waterfront of

Bellagio

has beautiful little cafes, a car park, shops, a gellateria, and hotels. There are about 6-7 pedestrian walkways (Salite) that lead up the hill. They are narrow and  steep and the steps are made of river stones.  
In the opposite direction on the waterfront (Piazza Mazzini) is a pedestrian promenade with lots of park benches and scenic lookout points and further down is Villa Melzi.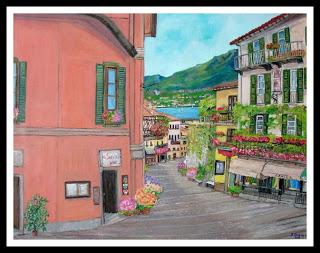 Bellagio, Italy 
Video by

: Dennis Callan
http://tourvideos.com - Bellagio, Italy, lakeside village with staircase streets must be seen.