Hey there! My name is Jessy Christopher and I'm from Malaysia. Married to my childhood best friend & a talented guitarist, Eric for 11 years now. I was a former preschool teacher but am a stay-at-home-mum now to 2 miracle girls. Katelynn is 3 years old and Ashlynn is 4 months old. I started off with digital & hybrid scrapbooking and finally ventured into paper scrapbooking in the early of 2008. What I love the most about scrapbooking is the freedom to express myself. There are no boundaries, I can do whatever I want on my layout. I enjoy creating layouts, cards, altered projects & mini albums. 
 I am so excited to be the December guest designer here at Bella Blvd! So grateful that I got the opportunity to create with 3 collections - Bella Blvd Sweet Baby Girl, Illustrated Faith You are Loved & Illustrated Faith Christmas.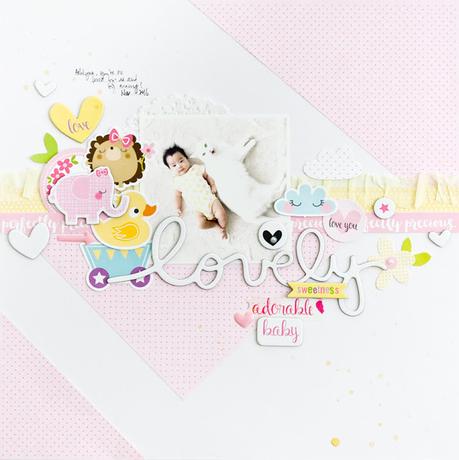 "Lovely" by Jessy Christopher
Layering has been one of my preferred techniques whenever I create. It definitely gives a very interesting outcome to my creations. I love how all the layering turned out so well on this layout. Just so perfect with the cute photo along with all the pastel colors! And that big 'lovely' title sure completes the look!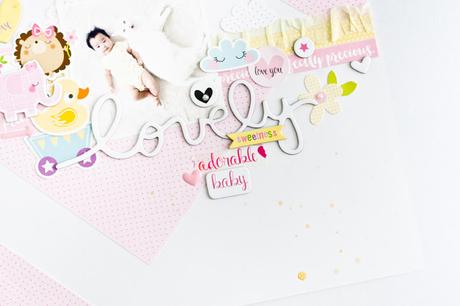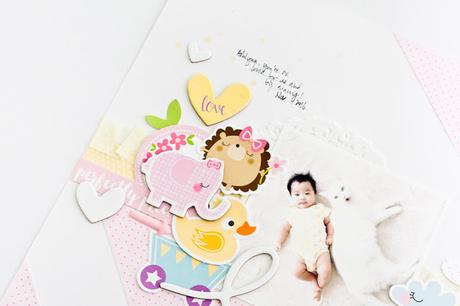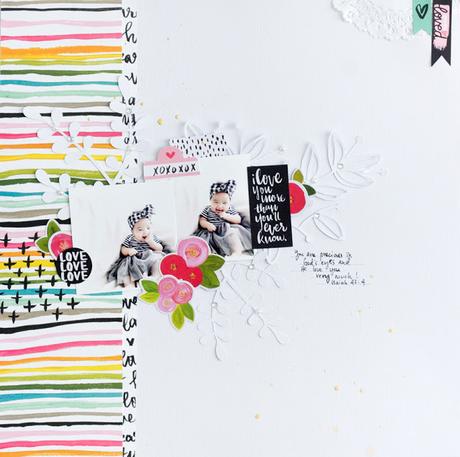 "You Are Loved", by Jessy Christopher
This clean & simple layout is really easy to put together. To begin, I cut the rainbow colored strip from a patterned paper and adhered them at the right side of my layout. Next, I positioned the photos towards the middle of layout but a little slanted to provide an interesting look. Then I slowly added the paper pieces by layering them onto each other. Sure love the touch of the flower stickers too. A little dimension is always good! For the top left, I adhered a couple of banners. Also included a die-cut floral from for extra texture on the layout. I love how the colors pop on the white background.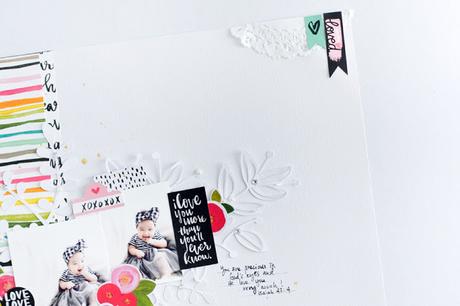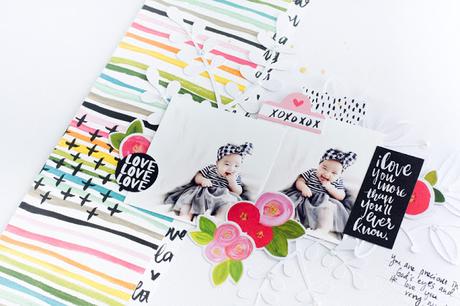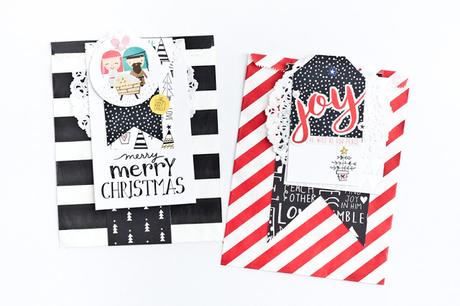 "Christmas Gift Bags", by Jessy ChristopherGift bags are pretty easy to put together. Once you have a 'sketch' in your mind or on paper, the design will come naturally as you put all the elements together. To begin with the bags, I would first choose my background paper. I decided to go with  black & white patterned paper. The reason I chose black & white because it is easier to go with bright and fun colors especially with the embellishments. That will sure make the colors pop.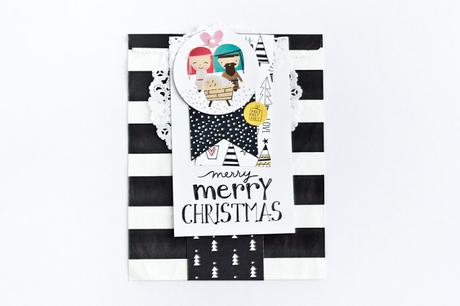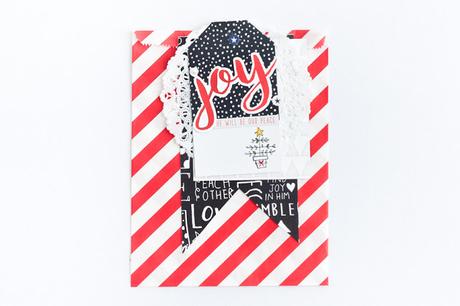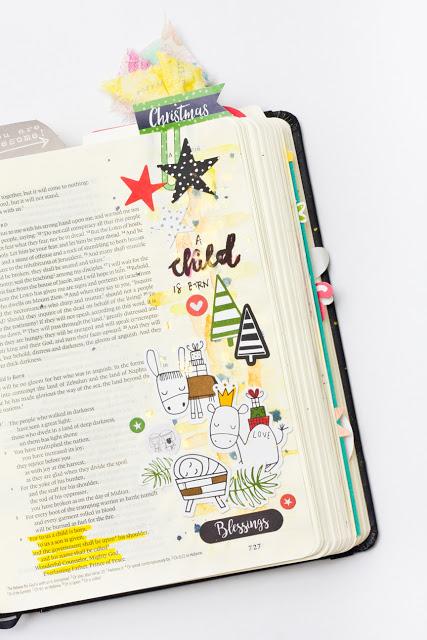 "A Child Is Born", by Jessy Christopher
Whenever I create in my journaling bible, I'd use something flat so that my bible would be able to close well. I love that in the Illustrated Faith Christmas collection there are a lot of flat embellishments that are suitable for bible journaling. Before I begin, I will choose a bible verse to journal. It certainly help to speed things up and also keep me focus on what I want to create. I sure love creating this Christmas scene with the paper bits!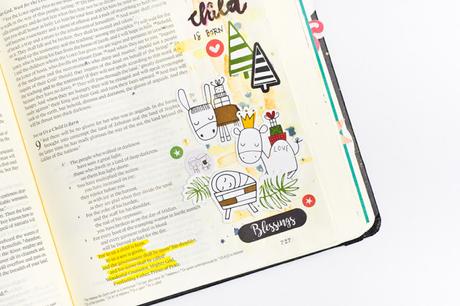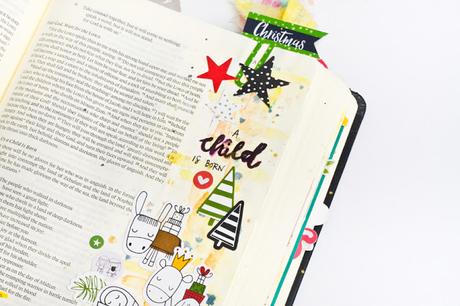 I would like to thank everyone for stopping by today and also a special thank you to Bella Blvd for having me as one of your guest designer! I thoroughly enjoyed working with the products from these collections. Hope you'll be inspired :)Xoxo Jessy