Our second day in Belfast started early
We had our breakfast in the hotelWhich was a novelty for meAs I rarely eat breakfastThen we drove down to the Titanic CentreIt was really an amazing placeSo much informationSo much to do and see
I have been fascinated by the Titanic for as long as I can remember At the start they took our photoAnd said we could collect it at the endWhich we didYou can see all three photos below 
After that
We had something to eatAnd I bought a t-shirt in the Titanic shopMy nephew bough a hat
After that We went and did a tour of the Nomadic shipWhich was right beside the Titanic CentreThat was great tooWe then dragged out weary bodies back to the hotelAnd had a little restAfter thatWe had dinner in the hotel And went to see Terminator Genisys in the cinema My nephews choice of courseAlthough I rot through most itI really struggled with sleepiness on the tripMost days I have at least one napBut we were so busy in BelfastI didn't get a chanceSo a lot of the time I was fighting sleep
The next morning I woke early So went down and had breakfast on my own with my bookIt was lovely to have some peace and quiet for a whileAnd have a few minutes to myself I just sat and read Eating tea and toastAnd people watching Bliss!
After the reservoir up and ate We decided to do a black cab tourWhich is a car tour of areas of interestWe booked it through the hotelAnd we were told it cost €45 for an hour and a halfThe tour itself was really interesting As you know There was a lot of trouble in Northerb Ireland up until a few years agoAnd up until recently It was a no go areaAnd was considered a dangerous place to beDo it's really great that we can visit there now Without fear of any troubleThe tour lasted two hours And when we were finished He told us that it was €90We handed over the money without thinkingBut then my sister pointed out that we had been told that it was only €45She questioned the driverAnd he told us that it was €45 per hour It was a bit disappointing as the hotel had told us it was €45 for the whole thing So we just had to suck it up
After the tourWe headed in to town And had lunch in Pizza ExpressI didn't have anything As pizza is a huge fear foodSo I went and had a look at the shops I saw a nice pair of trousers in Fat FaceSo I bought themAnd my sister bought a pair of trainersBy then it was evening So we decided to hit the road It was a three hour driveBut well worth itBelfast is really a vibrant cityAnd the people are super friendly and helpful(Apart from the cab driver than ripped us off)So a good time was had by allIt's hard to tell if my nephew enjoyed himselfBut I think he didI hope he did 
Here are some photos from the trip.....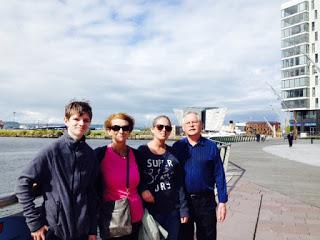 Outside the Titanic Centre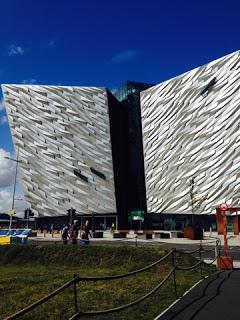 Titanic Centre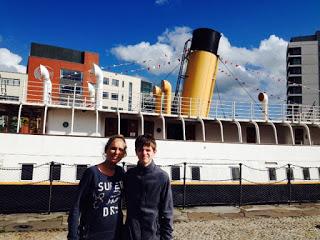 The Nomadic Ship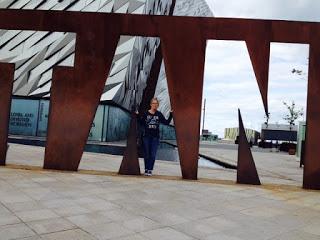 The huge Titanic Sign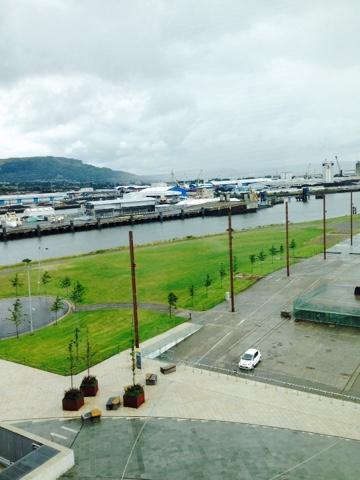 From the window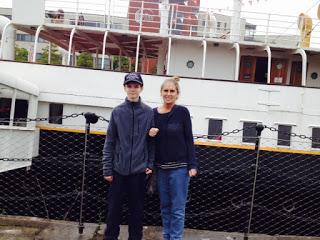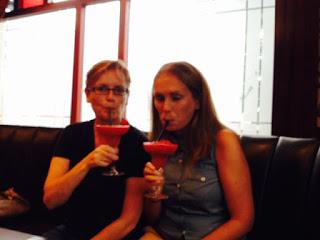 Mocktails darling!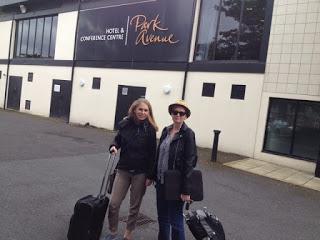 Heading Home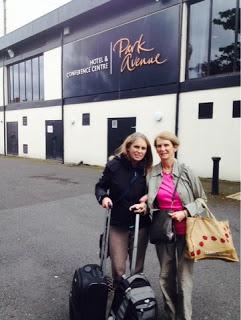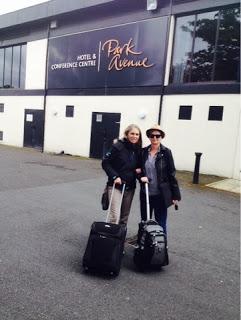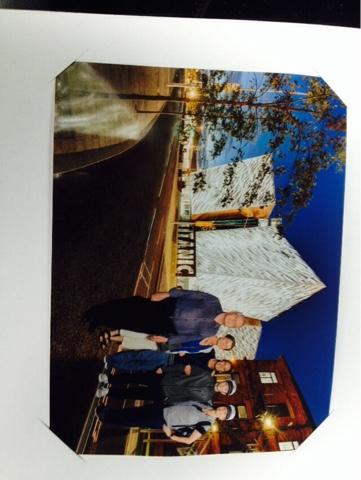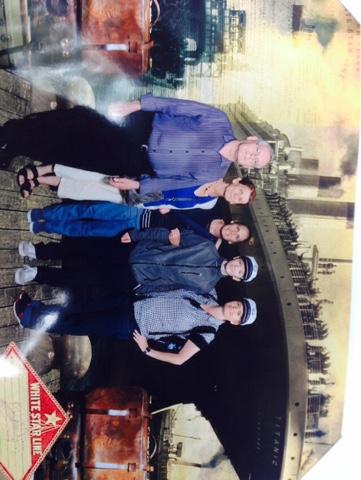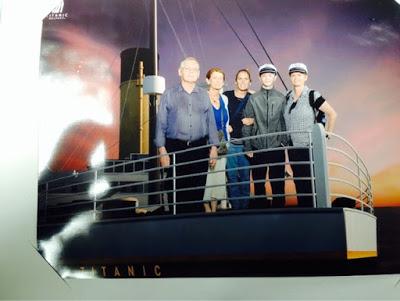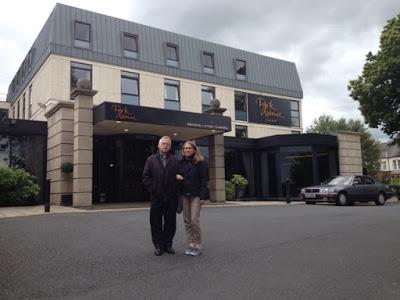 Our hotel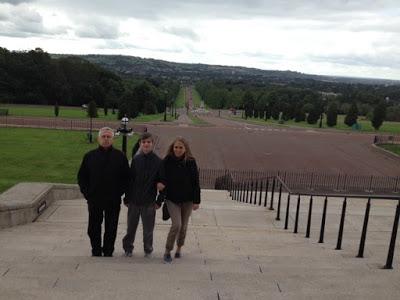 The view from Stormant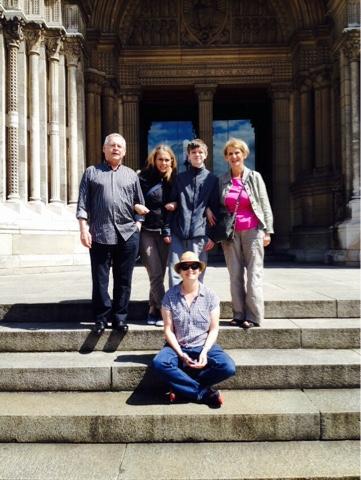 We are family!