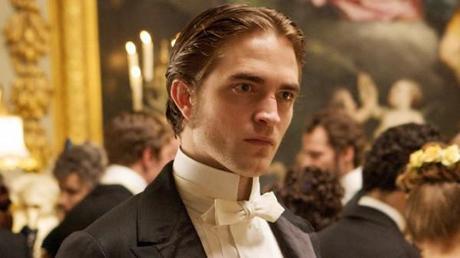 Bel Ami has already played the festival circuit with some mediocre reviews, but here is the first US trailer for this film. Robert Pattinson (Twilight) stars in a story set in Paris during the 1800s. He has a cunning way of sleeping around with women and coming into wealth. While that doesn't sound so appealing the supporting cast is great with Uma Thurman, Kristin Scott Thomas, Christina Ricci, Colm Meaney, Philip Glenister, and Holliday Grainger.
Apple has the trailer. Bel Ami will premiere on VOD May 4, 2012 and open in theaters June 8, 2012.
BEL AMI is the story of Georges Duroy, who travels through 1890s Paris, from cockroach ridden garrets to opulent salons, using his wits and powers of seduction to rise from poverty to wealth, from a prostitute's embrace to passionate trysts with wealthy beauties, in a world where politics and media jostle for influence, where sex is power and celebrity an obsession.
Did you enjoy this article? If so, we'd love to hear your thoughts in the comments below. It would be great if you subscribed to our RSS feed or signed up for email updates to get more goodness. There's lots more where this came from!