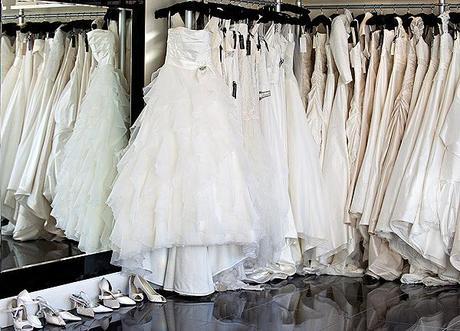 Choose a wedding dress that will last forever
How to be a timeless bride – choosing the right dress
How do you choose a wedding dress that looks amazing on you and that will stand the test of time? How do you know that you'll look back through your wedding album in twenty or forty years and fall in love with your wedding dress all over again?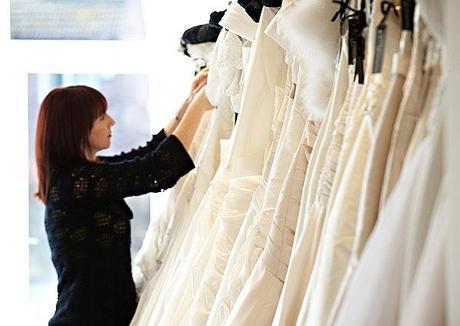 Look for a dress that loves you as much as you love it!
I had a lovely chat with Michelle Hinds from Cheshire's Timeless Bride a few weeks ago. Michelle has built her business around the concept of loving your wedding dress for more than just the big day and she shared her expertise to help you find the perfect, timeless, wedding dress.
Top tips for finding a wedding dress you'll love forever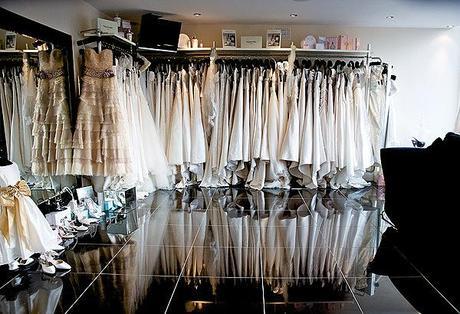 Inside Timeless Bride, Cheshire wedding dress shop
Getting that timeless look is about going with your personality, finding a dress that suits you, and notnecessarily following the most current fashions
It's about finding a dress that looks beautiful on you and won't date – because it's all about you in the dress, not just the dress itself

Timeless Bride - a magical bridal experience

It's about your grandchildren seeing your wedding photos and loving
the beauty in them – imagine your wedding album in years to come. If you have a granddaughter, she'll love your dress as much as you do!
Michelle from Timeless Bride recommends choosing the shape of wedding
dress that flatters you, and only then thinking about the details: crystals and beading, sashes and belts, folds and pleats in the fabric

Choose a dress shape that's right for you, then look at the details

Choose a wedding dress that fits your wedding venue: what works for a bijou venue like Cheshire's Belle Epoque won't for Salford Cathedral
Finding a dress you fall in love with will give you confidence and poise; if you feel amazing you will look stunning
Enjoying the experience of choosing your dress will make all the
difference: find a bridal store where you feel at home, with friendly and welcoming staff who will listen to you and offer advice in a nice way.
Naturally I recommend Timeless Bride as one of these bridal shops! Michelle is there to welcome you and help with your wedding dress search so if you're in the north west she should be top of your list. With dresses from £600 you won't break the bank either – and the fabulous experience at Timeless Bride is all part of the service.
Thanks to Michelle for these great tips. I hope you find them useful!
Thanks to Chris Hanley for the gorgeous photographs (and to Claire Hanley for making an appearance above!) Chris Hanley Photography is a recommended supplier and features on the English Wedding Showcase.