"Before I learn how to Walk, I already knew How to fly". It's unlikely for  my brother to tag me in a video when he knows that I have such a bad internet connection. After I viewed that, I could not agree less with the quote. The video describes the life of 4 people who are juggling lifestyles.  They travel from one country to another and adapt to different cultures and along the journey, they lose the sense of belonging.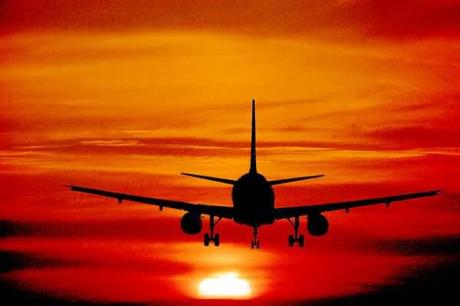 Born and raised in Kathmandu, I have been flying in and out of the country since I was 5 years old. If it weren't for dads diplomatic mission job abroad, I would not be writing this article.  The First time when I left the country,I did not even realize that we were out of our native land, until I started missing my grandparents and other family members.
Nepal has 32 diplomatic missions abroad and we are among the 100 families who leave Nepal for a term of four years. Each year almost 200 to 300 kids experience something out of the ordinary. For instance, they get a wider range of opportunities to experience the world first hand and get acquainted to different languages and ideas that each country offers.
Some well-known TCK from Nepal include :Shisnuta Basnet, a leading pediatrician working in Phokhara, Mr. Anil Shah-the CEO of Mega Bank and Nischal Basynet who shows that academic excellence is obtainable when he recently got awarded the Hopes Prize and Harvard Cambridge Scholarship.
Most of us spent significant part of our developmental years outside. We grew up in a cross cultural childhood and assimilated different cultural elements into life experiences. I remember those lovely green Christmas trees in Beijing and the nature of how they celebrate it. I still like to host a Christmas Eves Dinner Party each year to celebrate the festival. My relatives think that I am over smart and consider that as an offense as it does not comply with the normal rules of being a Hindu but I care less for their comments.
New change and challenge is a part of my life and every now and then I want to be in Nepal, China, Saudi Arabia, India, UAE, Bahrain, Bangladesh and Israel. When you become a third Culture Kid, home is everywhere and home is where your parents. I have been judged by the way I look at things, I have been asked If I was Patriotic or not? The answer is simple, I love my motherland as she gave me my identity, my nationality but I want to bring so many ideas and cultures to her when I come back.
I made many friends on the way but if you don't find a sense of belonging with them, you end up being in the crowd all alone.  It actually very hard to find people who have similar outlooks of life. I find comfort in constant movement from one place to another.
There are many third Culture Kids around the world and I want them to know that they are not alone!  If you cannot find that connection with people stop coping with  that issue . Surrendering is not an option, you have to stand up and find other people like you, share experiences and learn from each other.
I was not born a Third Culture Kid, It chooses me! Even If I get a chance to trade my life to be a non-TCK, I would pass of the offer as I know that I can do so much for my country with this varied knowledge inside me.