We are officially in winter and extreme cold weather is upon us. Nature is an unpredictable force and it requires constant cautions and preparation to protect your home and family. As thousands of Torontonians remain without power after a vicious ice storm walloped the city, authorities are urging residents to take safety precautions and head to local community centers if they have been left without heat and electricity.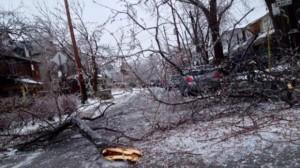 Image courtesy of Torontonians
Here are some safety tips for before and after any storm:
Pre storm preparation:
- Trim the branches
Tree branches can be extremely hazardous during storms. It can damage your property and even worst falls on someone. Cut and trim any dried branches, especially the ones near and close to electrical wires and circuits
- Cover and secure loose fixtures
Repair and secure any loose fixtures outside your property. To give you some example, mailbox, garden decoration, rain gutters can all be dangerous and cause extra damages.
- Proper insulation of windows and doors
Always hire a contractor to secure every windows and doors in the house and set an extra insulation. To find licensed contractors, post your project for free in BidsByPros.com and connect with local service professionals.
- Check the battery on the smoke alarm
This is quite important to test every fire alarm in the house, making sure they have a fresh battery. If the electricity goes out, candles and fireplaces can set the house on fire.
- Always have emergency pack handy
Set aside an emergency pack and make it accessible. Put together a list of emergency items such as;
Candles, flashlight, extra set of battery, radio, first aid kit, extra blankets
- Food and beverage back up
As it happens in Toronto and previously in other cold territories, lots of people were without electricity and the power for approximate of 72 hours. It is important to set aside a food emergency plan. Foods in can, chocolate bars, and spare water can save lives. Prepare a list and store it securely in a accessible shelve.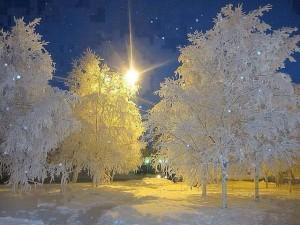 After Storm preparation:
- Turn off all appliances, TV, and electronics
To save your expensive appliances and electronics, always turn them off and unplug them. If the power comes back on, it causes a power surge and causes damage to these items. You also can run the wires through power surge protector.
- Leave one light on
To know when the power is back on, leave one light on.
- Check with the neighbors
Right after the outage, check with other neighbors to find if the outage is within your area or only your house. It could be just your breaker.
- Listen to local radios and follow the instructions
Your municipality will do constant updates on all electrical restoring and water safety. Do not consume the tab water without boiling even few days after the power outage until the city officials declare it is safe to drink.
- Keep warm and stay inside
Using your extra blanket keep the family together and warm to eliminate the possibility of illness and flue.
- Locate any emergency shelters
Locate the emergency local shelters for extreme circumstances for extra help.
Use local professional services to be prepared for the storm ahead.
Author Bio Box:
+Don Zilleri is an author and moderator for BidsByPros.com a site to connect service professionals to provide price quotes for local service requests.

Don Zilleri
Don Zilleri is an author and researcher. He is specialized in business marketing, development and is a small business owner. He learns as he writes by researching and interviewing experts and professionals in many categories and topics. Join him in Facebook and become part of his pro network in LinkedIn All Don Zilleri's article's authored exclusively for BidsByPros.com All rights reserved. If sharing, credit Bids By Pros in article source.