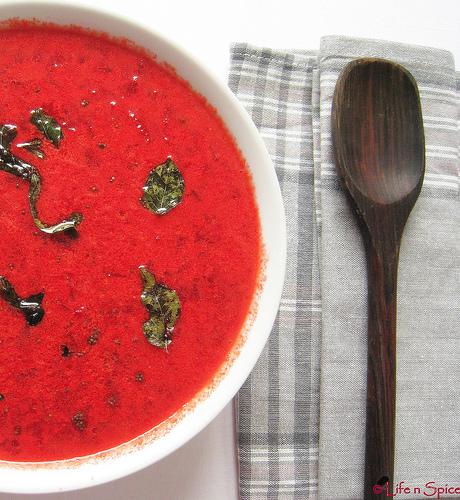 I don't know about you, but I love this vegetable to bits. It not only has a magnificient color imparting it to every dish it gets into, but also is so very versatile. You can use it in
Rotis
or mix it with
rice
or maybe a flavorful blend of spices to make a
Kurma
or maybe something soothing and cooling like this Pachadi here. It rarely disappoints you is all I can say!

And people who read this blog regularly know my love for everything easy and simple and yet delicious. This fits the bill perfectly and can be whipped in a reasonable time after a busy day at work or a hectic shopping trip.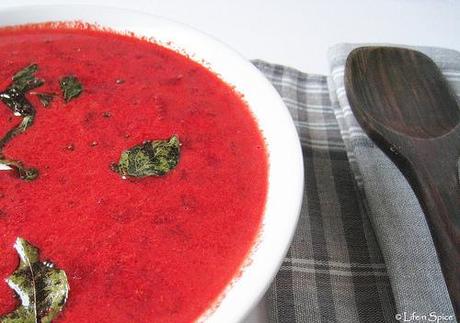 Ingredients:
1 medium beetroot peeled and chopped finely
1/2 cup yoghurt
Salt to taste
To grind to a paste:
1/4 tsp mustard seeds
1/2 tsp cumin seeds
2 green chillies
4 tablespoons grated coconut
For seasoning:
2 tsps Oil
1/4 tsp mustard seeds
a pinch of aesafoitida
few curry leaves
Recipe:
Add little water and salt to the chopped beetroot and boil till tender. Alternatively microwave it for 15 mins
Meanwhile, grind coconut along with mustard seeds, cumin seeds and green chillies to a smooth paste adding very little water.
Add this paste to the boiled beetroot, add little water as required and bring to a boil. Boil on low heat for 3-4 mins.
Take off the stove, add the yoghurt, mix well.
For seasoning, heat oil in a pan. To this add the mustard seeds and aesafoitida. When mustard seeds start spluttering, add curry leaves. Fry for 30 seconds. Pour this on top of the Pachadi.
Serve this Pachadi hot with rice.
Serves: 4-5
Time Required: 45 mins
Don't miss a post. Subscribe to Life n Spice by email!