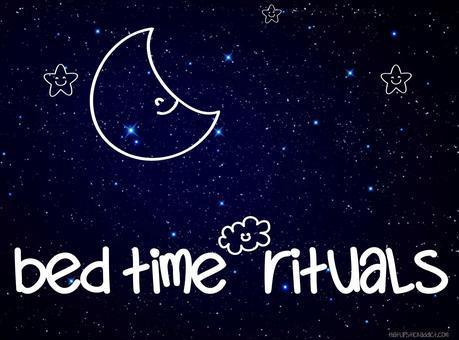 Original Image - Source
I don't exactly know what and how was my bed time ritual when I was a baby but from what I heard, I loved to hear more of lullaby's and short telugu poems sung as songs. Anything that sounded like a song, with a rocking movement and a light tap on the back (pls note, all this only after I had my tummy full of Cerelac…lol) eased me into sleep without much hassle. Sounds pretty easy right?
It's not as easy as it sounds. It was a nightmare when it was my turn and the fun part was I had no idea of any poems least of all Telugu (I totally sucked at talking or reading Telugu, my mother tongue!!), lullaby's or even how to settle my new born and put him to sleep. But I learnt slowly, trial and error method, and I must say it was my favorite part of the Motherhood.
Like everyone else we had a Ritual every evening, a story we made to suit our mood to ease into sleep.
A nice warm bath along with a little play in the tub with the squeaky ducks, pampering session with baby lotions and creams while making funny faces, and easing into cozy and fluffy clothes while playing peek-a-boo.
Fun always ended with him having the bottle and I playing with his fingers and toes, curling his hair around fingers and telling what a cute little pie he is, tracing his features and telling him how lucky I am to have him in my life and lastly sing a lullaby in my lowest voice ever (I have the worst voice and just cant sing but I did write a song for him *-*) with his head nestled against me in my arms.
Here's the Lullaby I wrote for him 8 yrs back -
Soja munna soja, soja mere raja
Chinni Sidhu soja, sojaaaaa....
Raat ki rani ayegi, kahani tujhe sunayegi
Pariyonki rani ayegi, sapno ki duniya dikhayegi
Chanda mama layenge, der saare khilone
Taare saare ayenge, jhoola tujhe jhulayenge....
Soja munna soja, soja mere raja
Chinni Sidhu soja, sojaaaaa....
P.s - Sidhu is my kid's name (short for Sidharth) *-*
It was a ritual, a routine we both loved. I could see his eyes gleaming when ever I would talk or sing to him. And that melted my heart every single time!
Now 8 yrs down the lane, so much has changed and yet few things remain to be unaltered. He still plays a little in the shower (before bedtime), ease into his favorite clothes (which now happens to be the Spiderman outfit), gets his favorite story book for that day (mostly Disney Pixar Cars, Ben 10 Storybook Collection, Huckleberry Finn Adventures and his all time favorite Mr. Men and/or some Classics like Rapunzel, Snow white, Frog Prince etc.,).
Every now and then he also asks me to sing for him, he still loves to hear that song and every time I do; he compliments saying that it's the best song he had ever heard and that I sing lovely (which I bet is not the case…lol).
The Lullaby still seems to be effective whenever he is disturbed and restless or simply to calm his anxious and hyper active mind. Call it a habit or the effect of that old ritual, he finds it very soothing and calming for sure to ease him into sleep. And on other regular nights, it's a story book that he needs.
So whether it's a Lullaby or the Story, whatever the age be; having a Ritual definitely helps the baby!
A ritual is definitely more than putting them to bed, it's setting a mood so they wake up 
happy every single morning!
And it all begins with how and what we started as Ritual!


So, do you have Bedtime Rituals too with your baby? What is your story?


P.s - This post is written for the Pampers Pants #BedtimeRituals and IndibloggerLink : 

http://www.rewardme.in/tag/Pampers

And a total irrelevant one, this ad made me cry and reminded me of those amazing moments of the first year ... you must watch this ad by

Pampers Japan
Much Love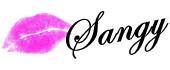 Use code
193135909
during registration 
to get an instant 5$ coupon to shop!!