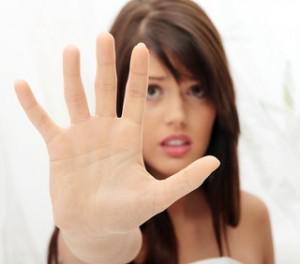 When I asked a recent bride why she didn't hire a wedding planner, I was surprised to hear that she had actually met with one but was scared-off when the planner only talked about the weddings she had planned then tried to push the same services on her. She barely had a chance to talk at all. She was afraid she was going to have to have the wedding the planner wanted, not what she wanted. Fearing all wedding planners would be pushy like this, she never even interviewed anyone else.
Don't scared off potential or current clients by appearing pushy and self-centered.
Here are 5 things you don't want to do if you want brides to hire you and be happy you are their wedding planner:
1) Don't ignore the bride's ideas
One of the most important things you can do at a meeting is listen to a bride tell you about her dream wedding. Based on your experience and creativity, you may well have ideas of your own, but your job is to first find out want she wants.
2) Don't ignore the bride's budget
When a bride tells you she only has X amount of money to spend, pay attention. Don't make her feel bad that she doesn't have the money to do something bigger. When a bride is your client, find vendors who can work within her budget.
 3) Don't talk endlessly about yourself
You do need to give the bride information about your background, offer testimonials and give examples of what you have done, but make sure the information you share is relevant to her. And refrain from giving a lot of examples from your own wedding. Brides want to hear about your success planning weddings for brides like her.
4) Don't just pitch your services and products
After listening to the bride, describe your services in terms of the benefits they would give to her. For example, if she has said she has no idea what to do first, you could tell her you can work with her to create a personalized timeline. Don't just hand her a list of what you offer and tell her that she needs to hire you.
5) Don't bully the bride into hiring you
Never belittle the bride and make her feel bad about herself in order to get hired. This is not the way to do business and it will not help you get clients.
Treat every bride with respect, listen carefully, establish yourself as a professional, and offer them the services and products that they need.