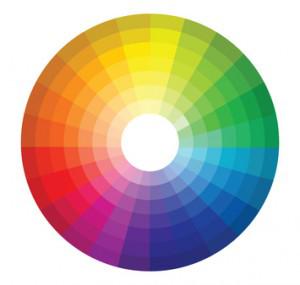 Color plays a big role in every wedding, it can set a tone or it can be a theme all on it's own, so as a wedding planner you need to know how colors work together and how to use them to bring about the mood the bride wants to have at her wedding.
The best way to learn about color for weddings is by taking event design courses. However, if none are available in your area or if an event design program is out of your budget, local community colleges usually offer art, interior design, or fashion design courses that can teach you the basic principles of using color.
If you have not studied color before, the current, July 2011, issue of Brides magazine features a color guide with tips on selecting and coordinating colors. They also share a list of websites that teach more about color coordination. A favorite is Dessy which allows you to design inspiration boards that you can share with your brides.
Here are 3 tips on using color that you can learn from the article:
1) The right color table linens can make a big impact on the reception room.
For example, if the room looks boring and cookie-cutter, use warm colors like red and pink to give it an intimate feel. Or add jewel tones, emerald or amethyst, when paired with bronze or black they give the room some glitz.
2) Suggest bridesmaids wear neutral tones like gray or taupe and wear shoes or jewelry or carry bouquets in the wedding colors.
This will make the dresses more usable in the future and give the wedding a more sophisticated feeling.
3) Get inspiration for color combinations from everyday life.
A piece of fabric, artwork, flowers, and a favorite dress of the bride can all inspire ideas for great color at weddings.
If you need color and fabric samples for dresses or linens, read my blog post in which I posted links to places to shop for a variety of great fabric swatches.