Guest Post: Three Ways to Channel Your Inner Geek
If The Big Bang Theory is right, then smart is the new sexy and geeky is the new cool. This is a trend many of us aren't familiar with, though – after all, we've spent years watching teen movies where geeks were uncool and so not what we wanted to be.... 
But now, you can take advantage of the new geeky cool times and unleash your inner geek. Here are three easy ways to channel your inner geek – no science equations required (I promise)
Fashion
The clothes you wear are an expression of who you are, so why not wear your geekiness on your sleeve – literally! The Internet is (surprise, surprise!) the perfect place to find a whole range of geeky t-shirts that satisfies your inner geek. It doesn't matter if you're a science geek, a literature geek, or even a pop culture geek – there's sure to be a t-shirt you can wear to showcase your passion. If you're looking to build your geeky t-shirt collection, try looking through Threadless or ThinkGeek to get started.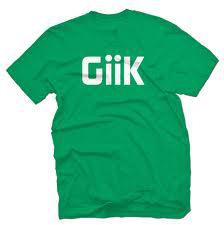 Geeky T-shirt Link
Accessories
If you're a geek at heart, but enjoy getting a little dressier than just wearing jeans and a t-shirt, you could express your inner geek in other ways, like through jewelry and accessories. Again, the Internet is a rich source of geeky accessories; if you're into science, slap on a caffeine molecule necklace. If you're a sucker for nature, there are a few compass rings available on Etsy. You're into fantasy? Check out a few wicked dragon ear-cuffs and channel your inner Daenerys Targaryen (from Game of Thrones). If you're a hardcore gamer, read on…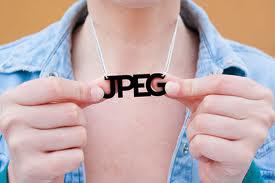 Games
Most gaming geeks would probably prefer to spend their money on a new console than on anything else, even something as geeky as 
commercial property for lease
, and you don't even have to be that into games to understand why. Games are a fun way to unwind, and there are so many types – roleplay, first-person shooter, puzzle, action… if you look hard enough, there's bound to be something you like. Channel your inner geek by carrying your console of choice around with you – whether it's a PSP, old-school Gameboy, or the latest 3DS, you're sure to make a geeky statement. Though, for practicality's sake, just make sure you're carrying a portable console!
So there you go – three easy ways to channel your inner geek. I'm a big believer in not being afraid to show the world who you are, so I urge you all to let your geek flag fly!
Jenny Kelly is a geek at heart, and isn't afraid to show it. She writes for various online publications, but would much rather spend her day curled up with a good book.Guest post brought to you by
TGC