Guest Post: iPad Beauty Apps
Technology may seem geeky or just plain boring, but there are plenty of great things that have come out of our gadgets: after all, our iPhones and iPads would be so empty without Facebook, Instagram, and Twitter! There are plenty of great apps out there for us ladies – you just have to know what you're looking for.
ModiFace Make up
If you thought iPad apps were just another way for your boyfriend to look up cars and
car finance
, think again. The iPad could be the ultimate gadget to help enhance your beauty regime. ModiFace is a new make-up app that helps you try out different make up colours and hairstyles with minimal fuss. Just choose from one of the models preloaded onto the app, or upload your own photo from Facebook for a more personalised look. The great thing about ModiFace is that you use actual makeup from brands such as MAC, Stila and Covergirl to complete your virtual makeover. So if you like what you see in the app, you can recreate it in reality. 
Beauty Tips
This app is like your own personal beauty and health guru, available at any time right at your fingertips! If you want to know how to best take care of your hair and skin, or just want to look your best for a special night, look no further than Beauty Tips. With a collection of over 300 expert beauty tips, this app will help you fight bad breath, acne, and tame your frizzy hair. You can browse the tips alphabetically, and save your most frequently viewed ones to your favourites for easy access. You'll never have to Google your beauty problems again with Beauty Tips.
I Wear…
Have you ever wanted to recreate that scene in Clueless where Cher picks her outfit for the day by trying the clothes on virtually? Well, now you can, thanks to I Wear… All you have to do is upload photos of your clothes onto this wardrobe app, and mix and match your clothes right there on your iPad so you know exactly what you want to wear before you even reach your wardrobe. It takes away the hassle of having to physically try on dud outfits, saves time, and is a ton of fun!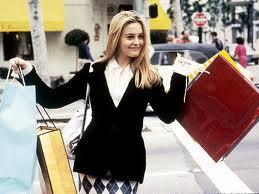 Even if you're not the most technologically-savvy person, there's sure to be an iPad beauty app to suit your needs. We're living in the future, so you might as well take advantage of what's available to you – soon, you might even wonder what you did without these apps. Take a gander around the iTunes App Store, there are plenty more apps to discover, and what you find might surprise you.
Anne Darby is a freelance journalist who loves her iPad with a passion. She uses ModiFace to test her new looks, and I Wear… to try out new outfits before a big night out. Guest post brought to you by
W
estralian Auto Finance