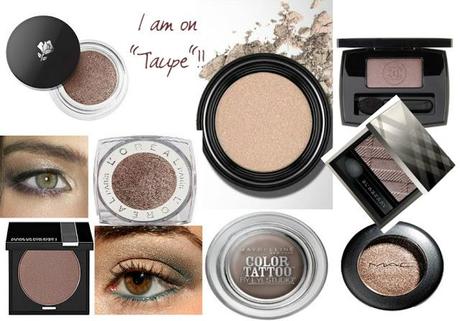 A Little Background-
Smashbox Pronto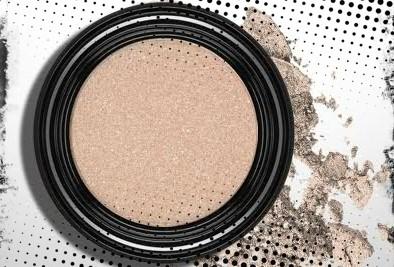 Smashbox Eyeshadow in Pronto ($16)
In first picture -
 Burberry No. 7 Taupe Brown
Lancome Timeless Taupe
Chanel Taupe Grise
L'Oreal Bronzed Taupe
Mac Satin Taupe
Makeup Forever Metallic Taupe
Maybelline Color Tattoo Tough as Taupe
Smashbox Pronto
A few things to note about "Taupe" eyeshadows- 
They don't always look the same. Some are more greyish, while others have some gold/bronzey undertones to them.
Nonetheless taupe shade eyeshadow (can) make a potential base in eye makeup.
If applied all over the lid alone, they come out to be very dramatic and romantic.
If you apply them near the outer lashline, they make they eyes wider and full of depth.
I personally love taupe shades on all type of eye colors - green, black, brown and blue. 
In short, taupe shadows are a must have product in every makeup kit. 
Additional Tip-
If you don't have natural cheek bones, you can fake that by using a taupe shade under your natural cheek bones. Smile and dust it with a taupe shade. It will create a fake high cheek bones. I haven't tried this but I will and let you know how it turned out. [This tip was given by M.A.C. Makeup Artist Diane Kendal for Harper's Bazaar]

Last but not the least -

Go Buy A Taupe Eyeshadow and let me know what you bought!!