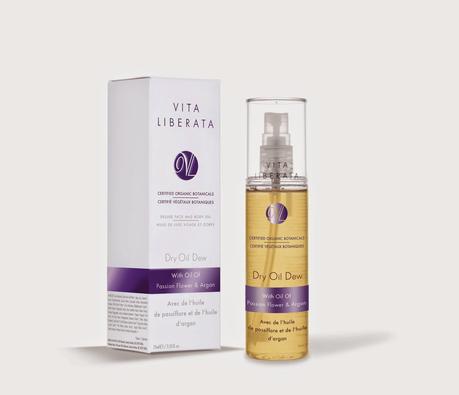 Organic tanning product and celebrity favorite Vita Liberata, is known for it's high quality, incredibly effective tanning products but now, not only can you have glowing, bronzed skin, but ultra moisturised and protected skin too.
Vita Liberata's Dry Oil Dew is an advanced body, face and hair oil that offers extensive sun protection while the repair actives will instantly smooth, soothe and protect the skin from the sun's damaging UV rays.The aromatic blend of passion flower, argan and sweet almond oils will leave your skin luxuriously soft, nourished and energised, while your skin is effectively protected from UVA/B rays with a built in broad spectrum SPF.
The non-greasy, Vita Liberata Dry Oil Dew, is also perfect for enhancing your tan after a long day in the sun, and will not only leave your skin feeling repaired and supercharged, but it will also have you glowing with absolute health and devastatingly irresistible dewiness.
L
ike our fan page on Facebook
here
,
or follow My Vitrina on Twitter
here
*Photo: Courtesy of Vita Liberata