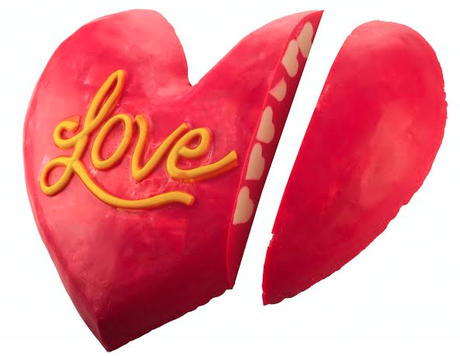 Make this Valentine's Day one to remember

with the new Lush Valentine goodies.I'm personally very excited to try out their spanking new products as well as their returning favourites.Scroll down below to see their 2014 Valentine's Day product line up.
Neon Love (S
oap)
This huge heart shaped soap, emblazoned with the word 'Love', is scented with a brand new fragrance of bergamot, rosewood and cinnamon leaf oil and packed full of fresh ingredients, such as fresh figs, passion fruit juice and soya yoghurt to nourish and soften the skin.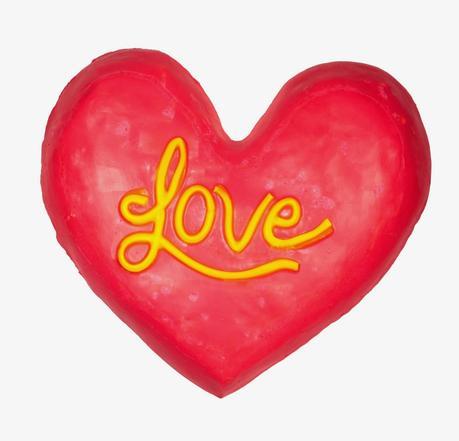 Love Locket (B
ath Bomb)
Like any love locket, you need to unlock the bath bomb to reveal the secret hidden within.Crack your locket in half, to unveil the hidden heart in the center.
The outside of the locket is full of paper hearts that will float out onto the surface of the water, while the hidden heart inside is laden with agar hearts to create a spectacular bath time display.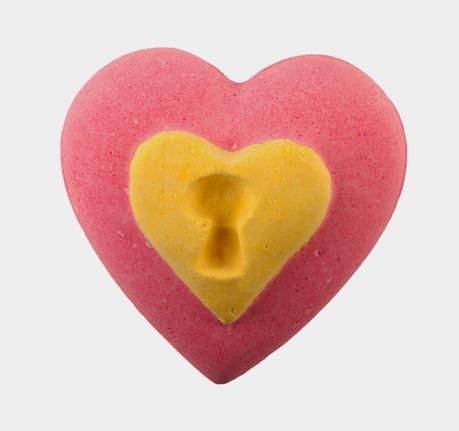 Close To You (M
assage Bar)
Made with a luxurious blend of butters and oils, including cupuaçu butter, shea butter and olive oil, this
rich
bar shares the same delicious vanilla fragrance as in Rock Star soap and Creamy Candy bubble bar.Guaranteed to bring someone special close to you!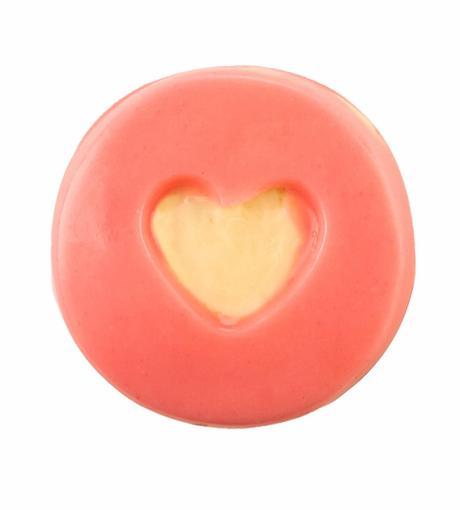 Tender Is The Night
 (M
assage Bar)
T

his sensual and sexy massage 

bar has swapped it\s soft center for a solid blend of softening shea butter and murumuru butter, with a larger surface area and pink flower on top.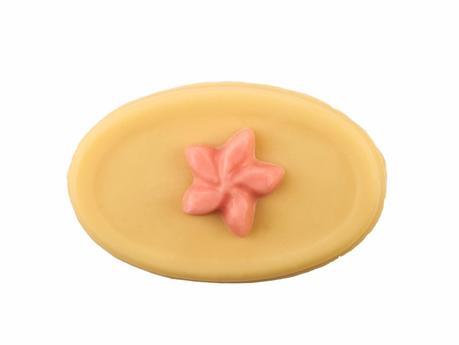 Prince Charming (S
hower Gel) 
This
sweet-scented, neon pink shower gel is fit for royalty.
Prince Charming has a new fragrance of organic sandalwood, geranium and grapefruit essential oils to sweep you off your feet and leave you skin silky soft and smelling lovely.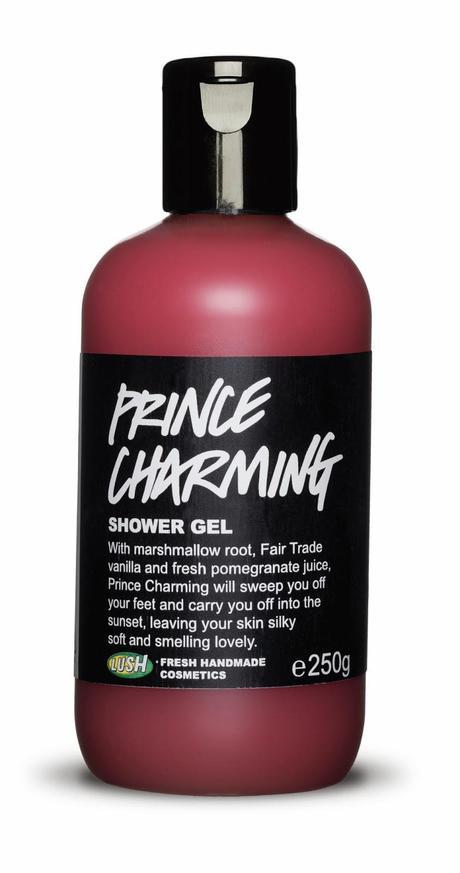 *Returning Favourites:
The Kiss (Tinted Lip Balm)
This preservative free tinted lip balm gives a touch of color to the lips without needing a mirror.
To give your lips a little something extra, Lush also added guarana seed powder, a natural lip plumper to make your pout irresistible.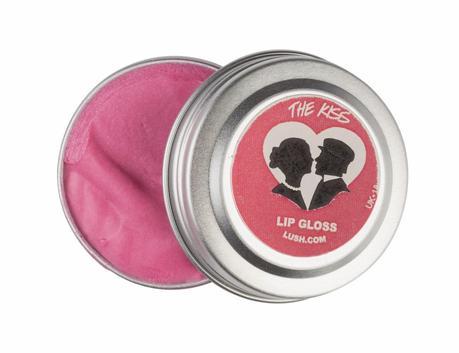 *New Gifts:
Toucan Love
Two can enjoy this gift as it contains two romantic products to share and enjoy

.Its' vibrant paper was inspired by the 1980's film Cocktail and Tom Cruise's Hawaiian shirts! W

hen you open this gift you will be 

greeted by two of their limited edition, heart themed products, a special heart-shaped Neon Love soap.And for after the bath or shower, what better way to treat the one you love than with a sweet-scented, luxurious massage using your Close To You massage bar.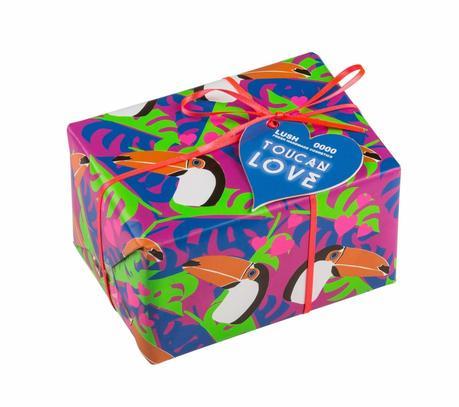 Neon Love 
Neon Love showcases a host of luxurious treats to be enjoyed and shared, including new Neon Love soap in an extra special heart-shaped mold.Red Fun is in the mix to inspire the gift recipient to leave the messages for their loved one in the bath or shower, you could even craft your own neon inspired sign! Also included in this quartet are Turkish Delight shower smoothie and From Dusk Til Dawn massage bar for romantic antics during and after showering.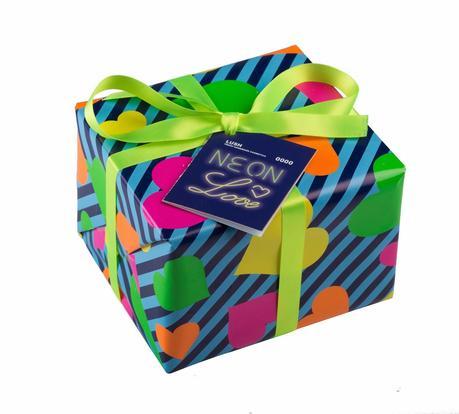 Lots of Love 
The design of this luminous reusable box was inspired by this year's limited edition
Neon Love
soap which is inside in a special heart-shaped mold.They
've also included their seductive, jasmine-scented
Sex Bomb
bath bomb to set the mood; new
Prince Charming
shower gel to sweep you off your feet, 
Ro's Argan Body Conditioner
to keep you smooth and of course their 
Tender Is The Night
massage bar for the ultimate romantic treat.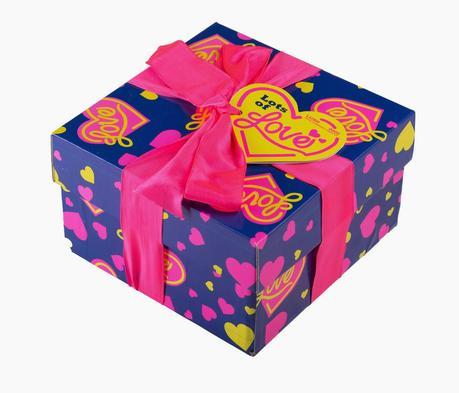 Like our fan page on Facebook 
here
,
 or follow My Vitrina
 on Twitter here
*Photo: Courtesy of LUSH