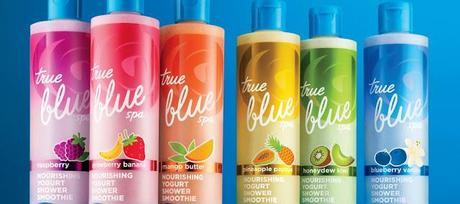 Do you want to leave your skin hydrated, replenished and healthy? Then look no further, Bath & Body Works has just introduced 

the True Blue Spa Shower Smoothies, an assortment of six bath smoothies enriched

 with exotic fruit extracts, vitamins, moisturizing yogurt and e

xfoliating fruit seeds

, all in a luscious fragranced creamy cleanser, giving you an enchanting bathing experience to kick start each morning with a revitalizing feel.

Available across Bath & Body Works counters.

Like our fan page on Facebook here, or follow My Vitrina on Twitter here
*Photo: Courtesy of Bath & Body Works