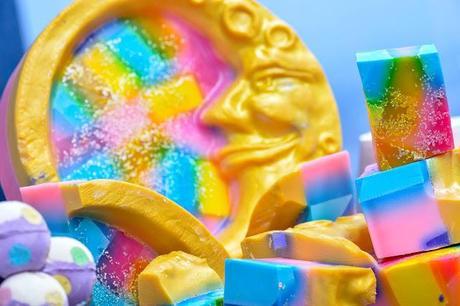 If you are not familiar with LUSH
, now is the time to check them out.T
heir l
imited edition winter 2013 collection 
is surprisingly huge and sees s
ome exciting new developments worth celebrating - the replacement of glitter with popping candy, agar jelly stars and cool shapes for a spectacular bathing experience.In addition to,
 two new luxurious limited edition hand and body lotions which are 100% unpreserved as are most of their other products.

The
 festive range also contains some of their all year-round popular fragrances, so if you fall in love with a limited edition winter product you will still be able to enjoy something similar for the rest of the year.
S
o go ahead splurge
 on all those lushies and 
make your boudoir pampering session so much fun.
Take a peek at the new line of products I am ecstatic about!
Bath Ballistics
Each one is formulated with the finest ingredients and essential oils to cleanse both the mind and body.Simply drop into a ready run, warm bath and watch as it fizzes around the tub with abandonment, emitting its goodness into the water.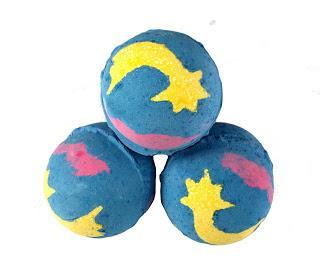 Shoot For The Stars
Creates an out of this world, enchanting bath as the stars inside whizz and swirl about the bathwater, leaving you submerged in clouds of colour.Fragranced with Honey I Washed the Kids – LUSH's best selling soap.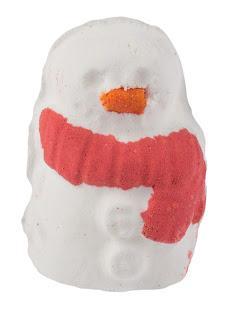 Snowman
Pop this ballistic into a warm bath for a nourishing and softening soak.The simple vanilla and cheeky ylang ylang fragrance helps you warm up for winter and the cocoa butter chunks dissolve to moisturise your skin.This is the Christmas version of all year round, 
Butterball bath ballistic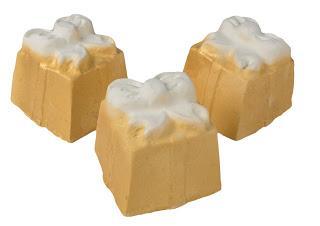 Golden Wonder
Drop this gold dusted gift into a warm bath and watch in wonder as golden stars burst out, dissolving in the water before your very eyes, turning the bath water a vibrant blue.The fragrance of sweet orange oil and lime oil will uplift your spirits.
Bubble Bars
Are a solid alternative to bubble bath that are unpreserved and packaging free.Using a simple base of tartar and sodium bicarbonate, all sorts of essential oils and fresh ingredients are added to create the solid bubble bar slices we know and love.To use, simply crumble under warm running water to create masses and masses of luxurious, softening, film star bubbles.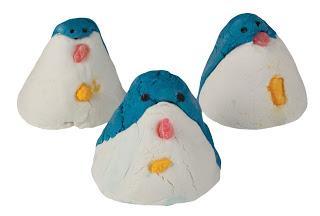 The Christmas Penguin
Crumble this fun fellow under running water for a bath scented with refreshing orange flower absolute and Sicilian mandarin oil and masses of white bubbles to build glaciers with.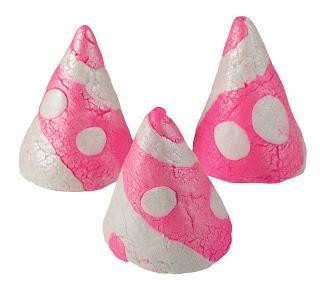 New Candy Mountain 
Candy Mountain creates mounds of fluffy, fragrant, pearly white bubbles with a drift of pink. Crumble in your bath for a sugar sweet treat you won't feel an ounce of guilt for indulging in.
Bath Melts
Bath Melts are one of the most luxurious things you can put in the bath.Immersing yourself in beautiful, emulsifying and wonderfully fragranced butters is like luxuriating in a bath of moisturiser.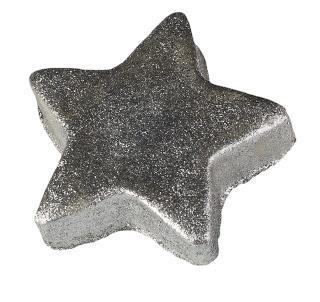 New Star Light Star Bright
Crush this under running water and marvel as the star slowly melts, leaving a silvery lustre spread across the water in a magical trail of starlight
through turquoise coloured water.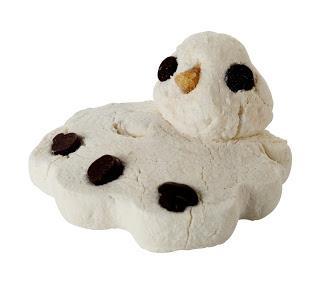 New Fragrance The Melting Snowman
This year Snowman's got a beautiful, comforting, spicy and warming hot toddy fragrance of cinnamon oil, clove leaf, lime oil and sweet orange oil. 
Soaps
All LUSH soaps 

have been made with palm oil free

 soap

 base!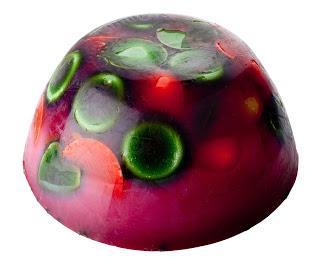 Mr Punch
This soap certainly packs a punch with a concoction of fruity essential oils to help fend off the winter cold – there's cleansing juniperberry oil, blackcurrant absolute, uplifting lime oil and softening coconut oil …it also helps tone the skin.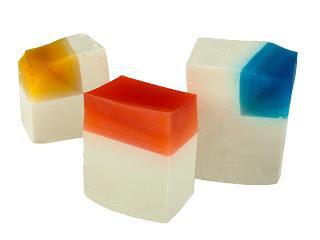 New Noriko Soap
Named after its inventor this soap is made with Japanese-inspired ingredients like tofu and rice. Delicate rose absolute and ylang ylang oil calm the stresses of the season while creamy tofu nourishes the skin.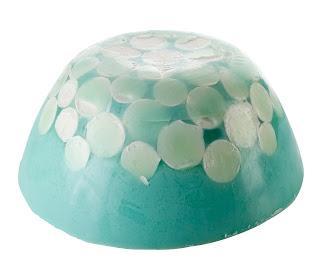 Snow Globe
Lemon myrtle, grapefruit oil and ylang ylang make this soap an invigorating choice for the depths of winter. The whole soap is in the shape of a snow globe, with white circles to imitate the snowflakes.
Shower Gels
LUSH
shower gels
are spectacular; you'll smell lovely all day after a top to toe shower.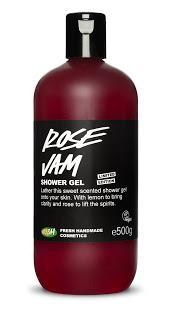 Rose Jam
Inspired by LUSH's love for roses and the benefits of nourishing argan oil, this shower gel is a decadent as it gets. Skin brightening goji berry juice and Sicilian lemon give your skin a boost, while rose oil and rose absolute leave it soothed, softened and beautifully fragranced.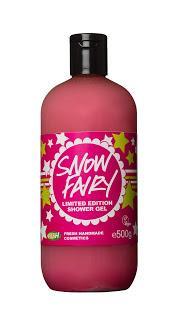 Snow Fairy
A festive favourite and cause for celebration, this year Snow Fairy is unpreserved and they've replaced her non-biodegradable glitter with environmentally friendly shimmering lustre.But don't worry, she has the same sweet, magical scent of soothing vanilla.
Lips 
Cold weather can leave lips flaky, sore and chapped – which is not a good look for under the mistletoe. Choose from LUSH's range of unpreserved
 lip scrubs, balms and tints to ensure a soft, smooth, extremely kissable pair of lips.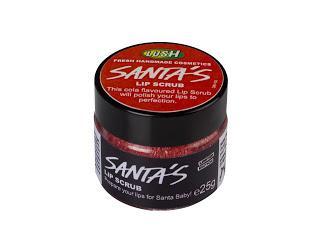 New Santa's Lip Scrub
The caster sugar in this scrub will gently exfoliate away any dry skin from your lips, whilst the extra virgin coconut oil moisturises, leaving them soft and conditioned.This lip scrub has the fragrance of fizzy cola sweets for delicious tasting kisses, with a hint of festive red. Scrub lips before applying colour for a flawless pout.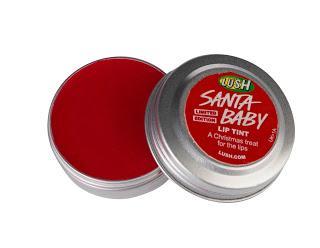 New Santa Baby Lip Tint
A classic red, this tint is a colourful moisture boost for the lips.Loaded with Fair Trade butters to soften and nourishing carrot oil to care for the lips; with extracts of cherries and dates to give a sweet hint of festive flavour; and extracts of cinnamon stick to plump up your pout.Use after scrubbing lips to be mistletoe ready.
Body Care
This year LUSH has a selection of festive unpreserved body care products to help you keep your skin in tip-top condition, softened and fragranced beautifully too.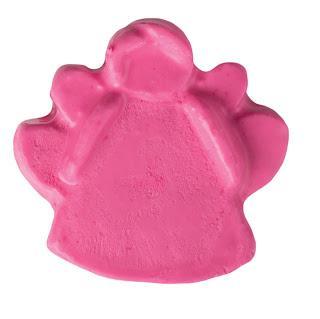 New Snow Fairy Sparkle
The Snow Fairy fragranced bar is full of moisturising butters, oils and shimmering silver lustre to leave you smelling candy sweet and ready for your party dress. Smooth this bar over your arms and shoulders for soft shimmering skin that catches the light as you flutter.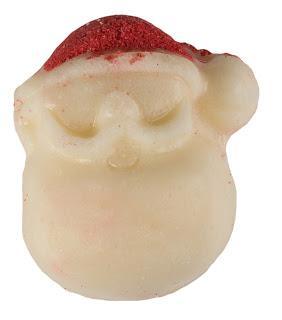 New Formula Sandy Santa
Keep your skin looking and feeling amazing during winter with this limited edition sugar scrub.This year it's even more beneficial for the skin, with added coconut oil and butters, such as murumuru and organic shea butter, to intensely moisturise your skin while s
ugar and sand add the gentle polishing effect.
Skin Care
Cleansing your face is one of the kindest things you can do for yourself; especially if you're using one of their gentle inventions.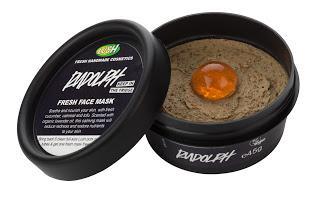 New Rudolph Fresh Facemask
A soothing, nourishing mask to calms skin from the cold.Fresh cucumber and aloe vera gel reduce redness, fine oatmeal nourishes, calamine powder soothes.Organic lavender oil balances the skin and green tea powder has antioxidant properties to help fight free radicals.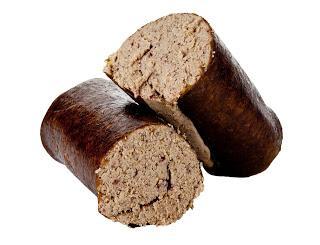 Bûche de Noël Cleansing Roll
This cleansing roll is food for your face, containing lots of softening and nourishing ingredients to care for any skin type during the winter months.With
ground almonds to gently exfoliate the skin; dried cranberries and fresh satsumas to tone and brighten; nutritious almond oil to soften; and cocoa butter to act as an emollient.Helps lock in moisture and keep skin soft against the cold.  
Available worldwide as of October 2013.
Like our fan page on Facebook 
here
,
 or follow My Vitrina
 on Twitter here
*Photo: Courtesy of LUSH