One of the things I have always, always wanted, ever since I was a little girl, was a grown-up dressing table. When I was younger there was something so impossibly glamorous about the idea, even though no-one I knew had one. Somewhere to sit and get ready for the day, somewhere to display my perfume, and the pretty bits of my makeup collection.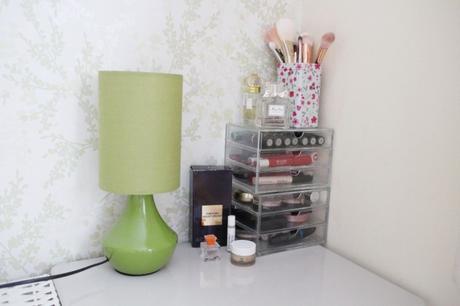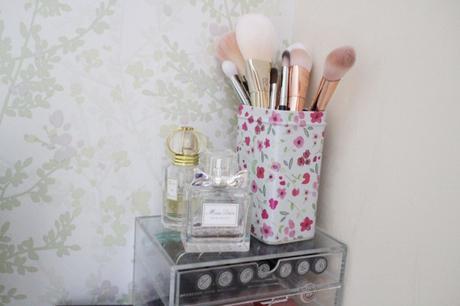 When showing you my '
summer room
' (i.e. how I'd done up my old childhood room for the last few months I'd be spending in it, post-university and pre-graduate job), I introduced my mini-dressing table. Made up of my fold-up desk (Argos), and wicker drawers (similar in Wilkinson), and then my makeup storage, this fits in perfectly next to my sofa bed and lets me have all my bits and bobs to hand – so useful as I'm here, there and everywhere this summer. I'm not too sure that, other than Brighton, I've spent more than two nights in the same place since the beginning of July!
Unfortunately I'm not to sure whether Ian bring this set-up with me when I move – whilst it isn't overly big, and our flat isn't ridiculously small, I know I'd sooner use any spare space to set up a little desk. After-all, when working full-time I know damn well I'll be running around in the morning, throwing makeup on whilst eating my breakfast, so someone dedicated to sitting and getting ready just isn't worth it.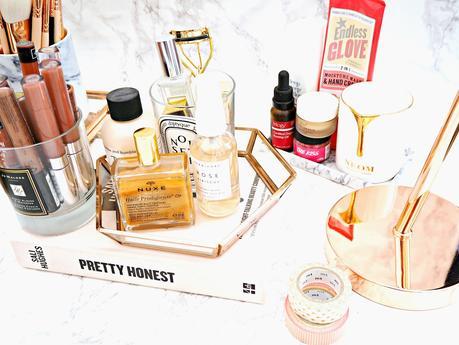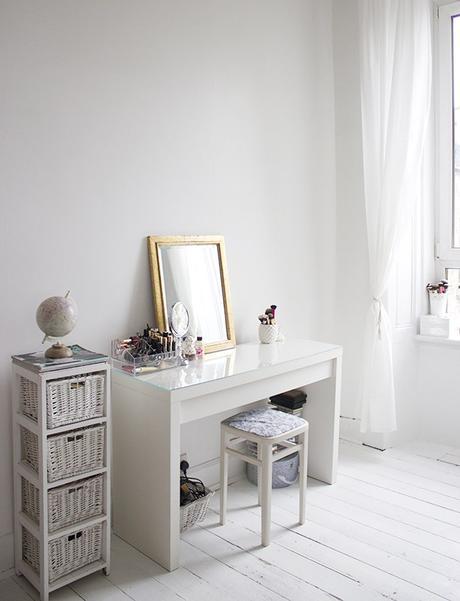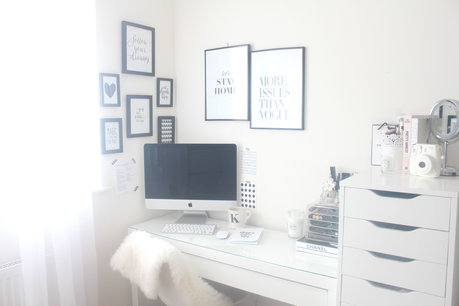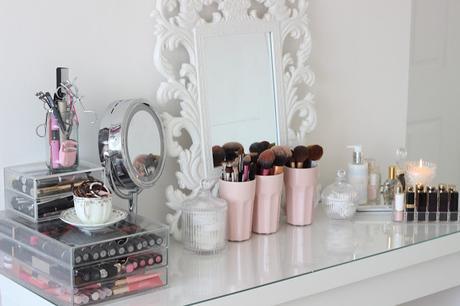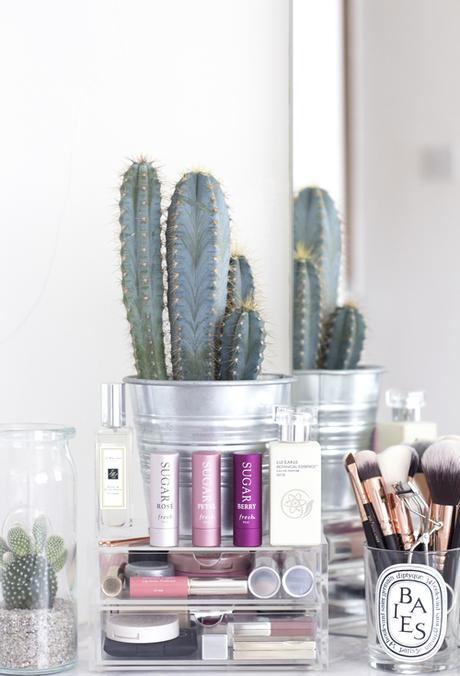 All above photographs taken, in order, from the blog posts linked below.
That hasn't, however, stopped me lusting after other bloggers' dressing table set-ups though! One of my favorite type of posts to read is room tours (what can I say, I'm nosey!). Jasmine has given me some major goals with the products she has on hers, plus I have major respect for this girl – so much stuff, yet it all looks so tidy. I don't know how she does it! I adore Kate's interior style, and have done for years, and her dressing table is no exception. I love how modern it looks, whilst still being luxurious. If my flat looks half as lovely as hers does, I'll be one happy girly! Sticking with the more modern look, I love how Kerry has combined a dressing table with a workspace, this is definitely something I'll have to see if I can squeeze into the flat. I'm loving the motivational quotes too! Belle's dressing table is a lot more traditional, a lot more like my childhood dreams and I'm definitely in love. One thing I'll definitely be doing in my new flat is adding a bit of greenery to the space; I've been desperate for some catci/succulents for a while now, so this is the perfect time. I love how Rebecca has mixed cacti onto her dressing table, giving the feminine beauty products a more masculine background!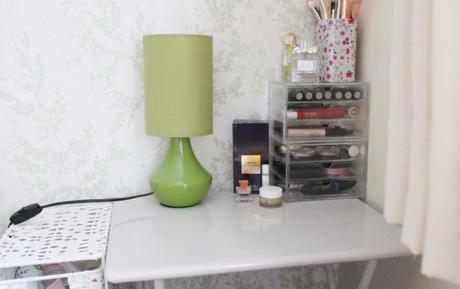 So many gorgeous dressing tables out there, the blogging world is full of inspiration. And don't get me started on
Pinterest
, I may as well have my own 'dressing table dream' board on there. In fact, I may just create one right now…
Are you a fan of dressing tables? If you've posted a room tour post, please send over the link!