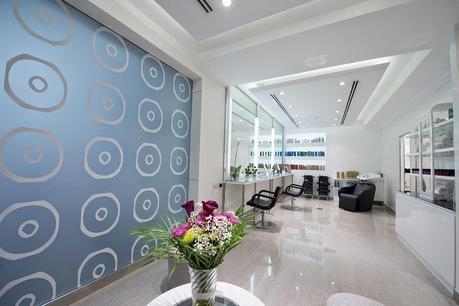 Situated within the picturesque fashion haven of Hermione Boutique in Magrudy Mall, Tigerlily Beauty Salon is the premier destination for all your beauty needs, making Hermione Boutique the ideal one-stop shop for both your fashion and beauty needs.With the salon offering a wide range of services ranging from hair care to nail care and professional make up, there's something for everyone at this gem in the heart of Jumeirah.
Pamper yourself with a day of luxurious treatments in a relaxing environment while sipping on the many refreshing beverages offered at the salon.Tigerlily's qualified team of beauty therapists will have you looking and feeling your best in no time and will make you feel at home as they run you through the process of the treatments to keep you informed on everything that is happening.
You can choose from standard hair treatments like cutting, styling and coloring or benefit from the salon's one-of-a-kind treatments, such as the Joico Treatment and the Nanokeratine Treatment.The salon also offers a myriad of nail care and waxing services that will keep you looking pristine.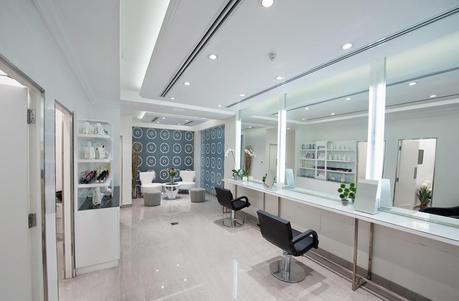 The salon's exclusive Joico Treatment is carried out with the Joico range of hair products that are also retailed at Tigerlily and contain the finest most beneficial ingredients for your hair, including shea butter from Africa and orchid oil from Asia.The salon also retails the Seavite range of body and hair care products, which utilize organic seaweed extracts as the core ingredient for a natural skin and hair care remedy.Tigerlily also offers the Heliocare range of topical and oral sun protection products, which are based on a natural extract from the fern Polypodium leucotomos, proven to effectively protect skin from sun-related damage and aging.
Whether you fancy a full glamorous salon experience for a special occasion, or simply a small reprieve from shopping at the trendy Hermione Boutique, Tigerlily is well-suited to get you ready for whatever day you have planned. Like our fan page on Facebookhere

,

or follow My Vitrina on Twitterhere


*Photo: Courtesy of Tigerlily Beauty Salon