I've probably achieved the most alliteration in that blog title ever!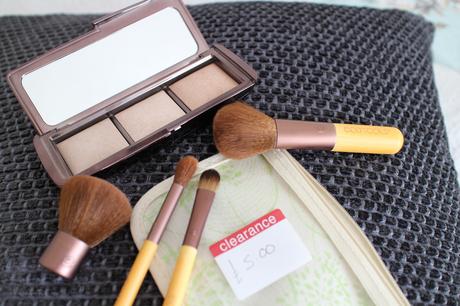 Before my holiday I was well aware of the limited space I would have for my makeup bag. Faced with paying more for checking-in luggage that our own seats me and W decided to share one large suitcase between us – and my usual tactic is to pack all the things
just in case
. Hmm.
This meant I was on the hunt for new makeup brushes, especially for powdering and bronzing – nobody got time for contouring on holiday! I usually use the 'body brush' from The Bodyshop for powder and love it, but it is rather chunky…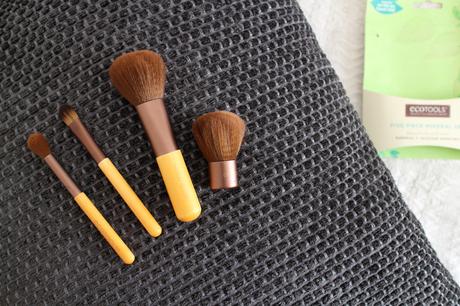 I was routing through the Boots Reduced stand (my tweezers have been discontinued so I'm stocking up!) and found a couple of the Ecotools Travel Sets, down from £13 to £5. I'm not sure whether they are being discontinued but I'm still spotting them at this cheaper price so my advice –
get in there while you can
.
I don't think too much to the two smaller brushes – they are okay, but I'm not really sure what their purpose is. Slightly too big for eyes, far too small for face…I've been using to blend concealer and pinpoint apply powder, though I confess these too will probably end up being recycled fairly soon.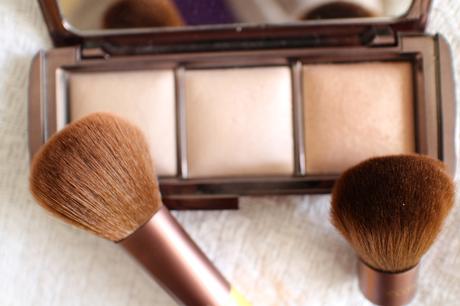 The bigger brushes are marvelous. Don't let their dinky size put you off, they are soft, densely packed so as to actually provide some sort of application but without being so dense that they wipe off your base. I used the longer one for applying powder, and the teeny one for blending bronzer. Probably the wrong way round, but that's how it worked for me. For £5 you really shouldn't let this bargain get away!
What makeup brushes do you use? Have you tried any Ecotools brushes?