September 19, 2013, admin, Reviews, , 14
Review of baby creams gift set from EllaPure
A couple of weeks ago Little Miss A was sent some lovely creams from EllaPure.  She was sent the full collection of baby creams including Bump Cream, Sleep Cream, Nappy Lotion and Chamomile Cream which can all be bought together in a lovely gift set.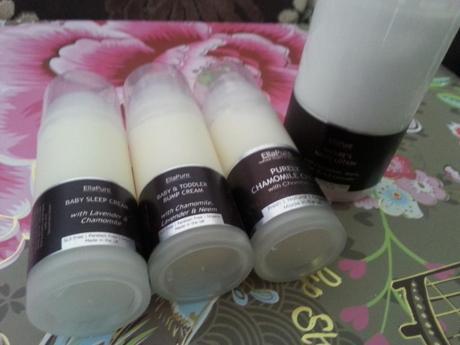 Who are EllaPure?

EllaPure are a website specialising in naturally sourced, organic skincare and aromatherapy products which are not tested on animals and are made in Britain.
They sell a large range of organic and natural beauty products as well as products for the home.  Their products are only sourced from certified organic suppliers, and Aromatherapy Trade Council Members.  They say no to Parabens, SLS and SLES and are strongly against animal testing.
EllaPure have one of the largest ranges of organic and paraben-free products in the UK, including a collection of over 40 pure Essential Oils, as well as Body care, Skincare, Nutrition, Mother & Baby, Men's & Home Fragrance.
What did we think?
When the creams arrived I was really impressed with how they came packaged.  The creams were bundled together in a nice gift bag and the bottles looked very stylish and good quality.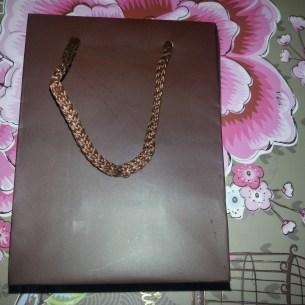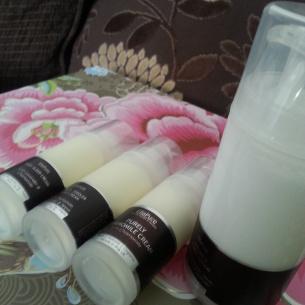 We have been using the creams for a few weeks now and I really like them.
Bump Cream - This bump cream has been created to heal those all too inevitable bumps, bruises and scratches that little ones seem to incur.  It contains chamomile, lavender, neem and manuka to gently soothe young children's skin.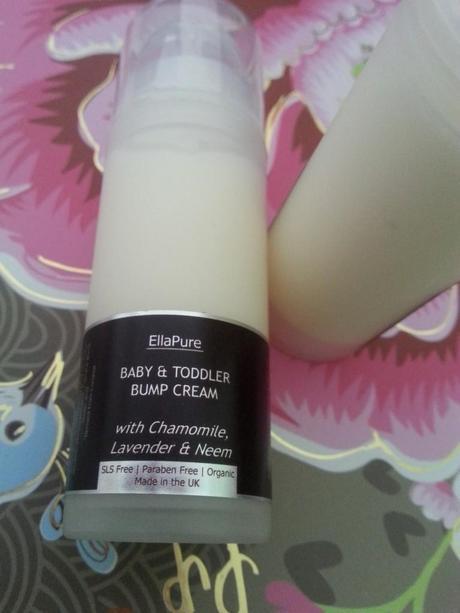 With Little Miss A walking now (and climbing!) she is always bumping herself on one thing or another.  This cream has been great.  It does help to soothe any pain she is in and I feel that scratches did heal slightly quicker than without the cream.  I would say it is a must for anyone with a little one that is starting to crawl and walk, getting themselves into scrapes!  It would have also been very handy when Little Miss A was very small as she was always scratching herself with her nails, no matter how many times they were trimmed!
Baby Sleep Cream - This was the cream I was most looking forward to trying!  It has been no secret that Little Miss A has been having a few sleep problems as of late.  This was not helped last week with a bad cold and teething.  The cream contains lavender and chamomile and is said to help Mum and baby get a good night's sleep.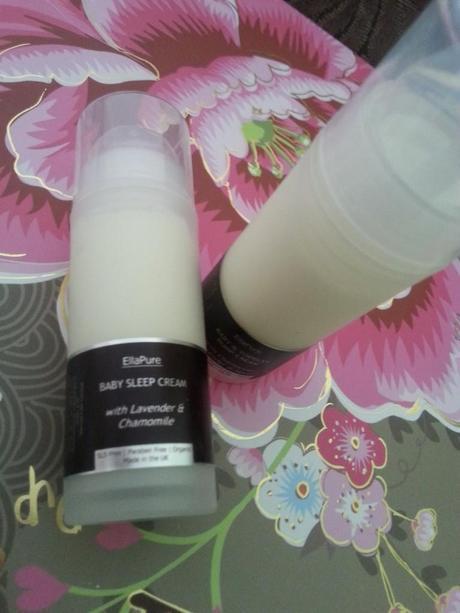 Although I love the consistency and feel of this cream, it did not help Little Miss A sleep unfortunately!  I think the main reason is just that Little Miss A is a fidgeter – she never sits still and it is very difficult to get her to settle at bedtime.  It does not put me off buying the cream, however, as it is really nice to apply and is easy to rub into her skin.  It also left her skin feeling very soft and smelling gorgeous too.
Nappy Lotion - Again, this cream contains lavender, chamomile and neem.  It is a much thinner cream than the others and a little goes a long way!  It was easy to apply and rubbed into Little Miss A's skin easily.  The cream claims to be calming and have an anti-bacterial formulation which also protects from dampness.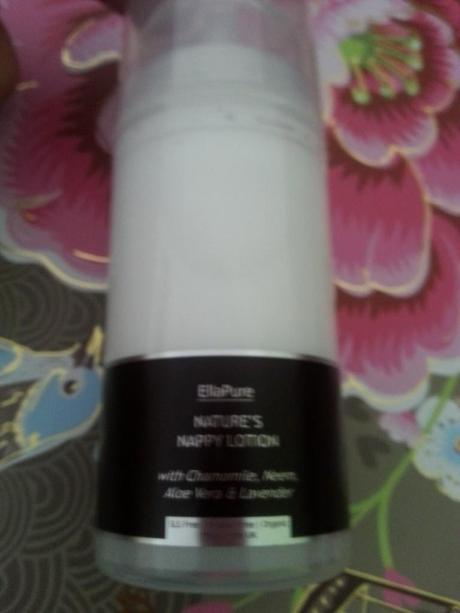 With Little Miss A's teething last week she did have a few times where she had nappy rash.  I used this cream and it certainly seemed to help.  The redness died down quickly and she seemed to enjoy the relief of the cream being applied.  With the gift set we were sent you receive a nice big bottle of the nappy lotion which will last a long time.
Pure Chamomile Cream - This cream contains only an addition of chamomile essential oil and is perfect for comforting pregnant women and young children to calm itches.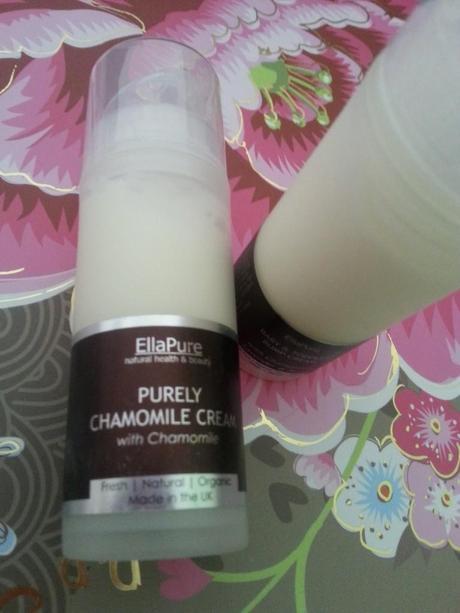 Although Little Miss A has not really had need for this cream since we have received it, we have given it a try to see what it was like.  It is a lovely thick cream that applies very nicely to the skin and I can see that it would be soothing.  Not only that but it also smells lovely and makes her skin very soft.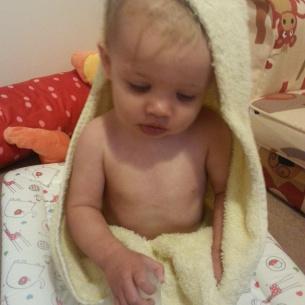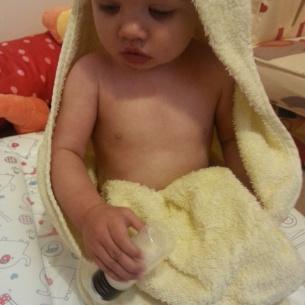 Overall I am really impressed with the EllaPure range of baby products.  Although they are more expensive than the high street brands, a little goes a long way and the quality certainly warrants the additional cost.   I would certainly buy the gift set as a new baby gift for a friend or relative and would purchase the individual creams for Little Miss A to use.
Disclaimer – For the purpose of this review we were sent the creams above.  All opinions are honest and my own and all photographs were taken by me and are not to be used without my permission.