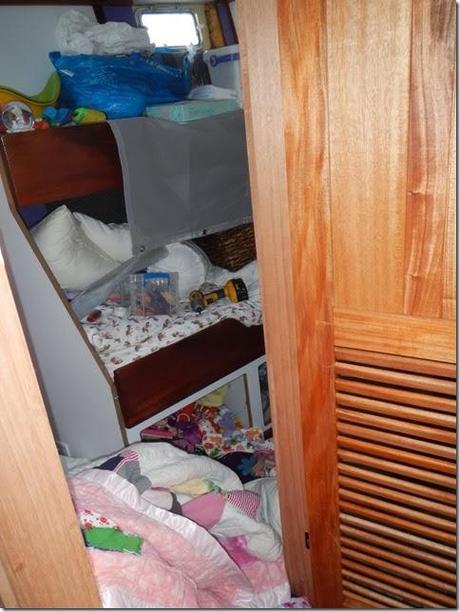 I spent the morning moving all the baby crap I bought into Pri's forward cabin. It was all originally in Wag's cabin which is further aft but if the weather is a little rough I'm sure Pri would want to bunk with Wags who is about mid ship. So the girls thought they would help and move EVERYTHING from Wag's room to Pri's. This is what happens when a 2 and 4 year old help around the boat. A MOUNTAIN of mess.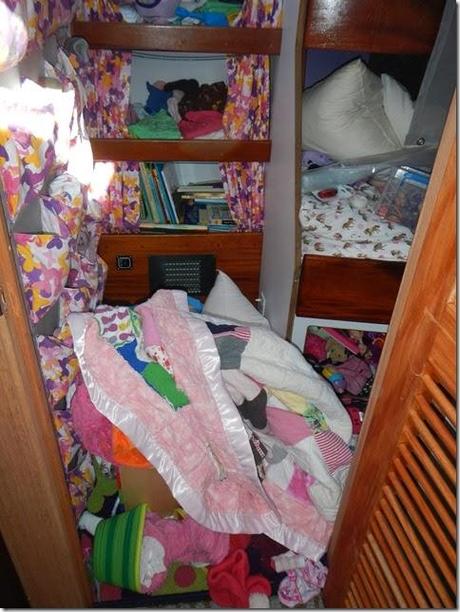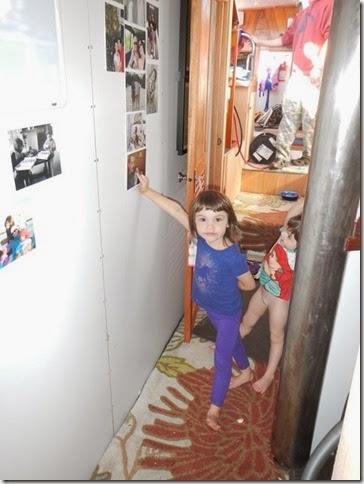 Above: is Pri showing off our new photo wall. I'm not sure if the pictures will stay up over time, I stuck them up with those 3M picture frame sticky things. I opted for no frames due to the expense, time and waste of wall space. I ordered my pictures from MPIX.com with the hard mount behind. Roughly $3 per picture – not bad. Girls love checking out pictures of the fam.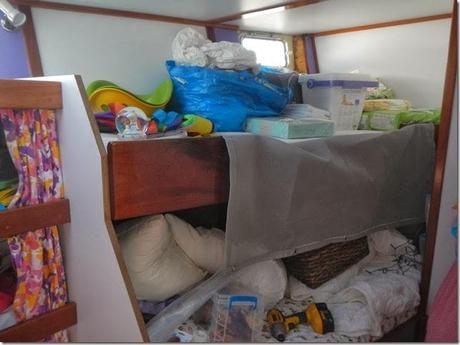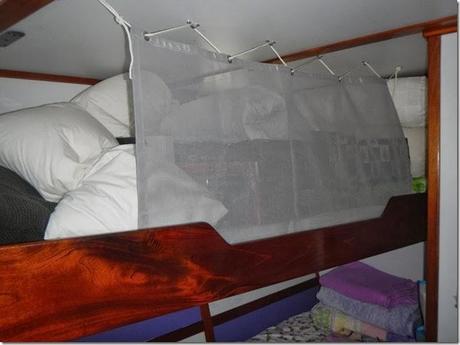 I had finished making all the lee cloths the other day but couldn't find the hardware to screw them down. I can't find anything on this boat lately.
From start to finish the lee cloths worked out well. I used phifertex from Sailrite, this way it breathe easy when the weather heats up. Bought all the hardware from sailrite too. Still need to install 3 more and I made a special one for the baby bed in the master cabin. S-L-O-W-L-Y getting ready to leave.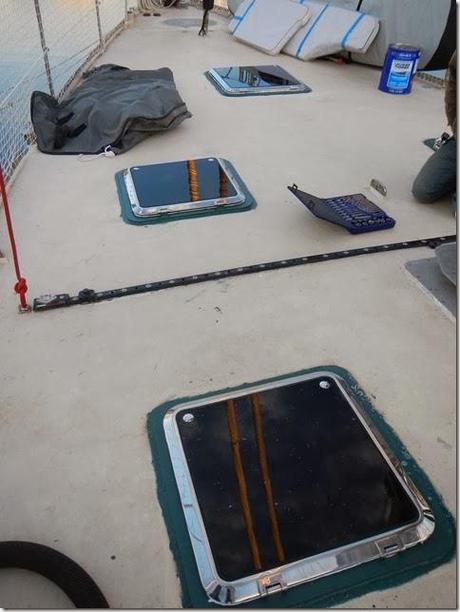 Above: New hatches installed. We got these babies for a steal off ebay. Someone had them custom made at a boatyard and ran off without paying. They of course had to dump them to get a little bit back on their loss. Their loss, our GAIN! We thought they might be too big but they're perfect. The best thing is when I peeing people can't see in!!! They still need to get painted but the whole deck does, probably pluck away at it in the Bahamas where the weather is warmer.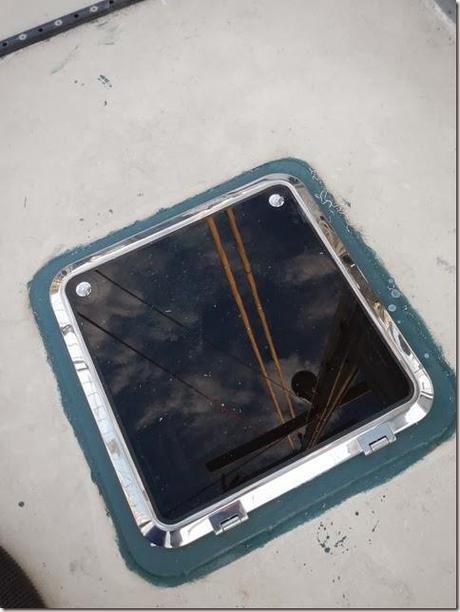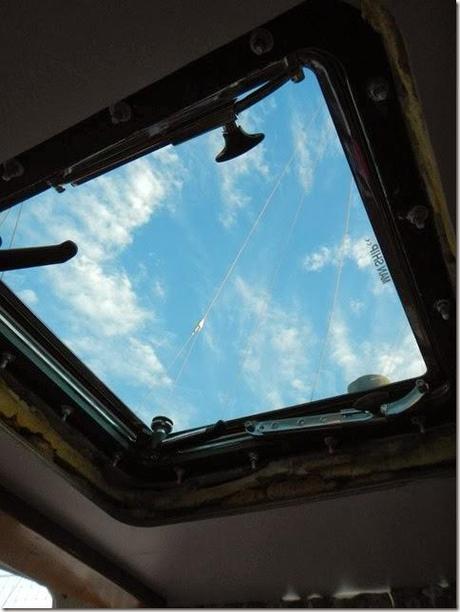 The hatches need to be trimmed out on the inside but that's pretty far down on the list. FAR FAR DOWN.