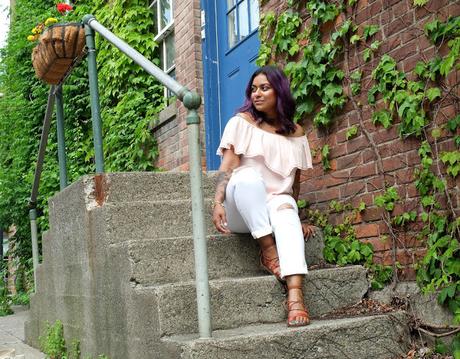 Hey Loves! 
A few weekends ago, the boyfriend
(Danny)
and I took a drive up to Beacon, NY. We've been there a few times and always love taking a day trip up there. The town of Beacon reminds me of those old towns you see in movies. Quaint little shops and cute streets. It was so extremely hot that day so I decided to wear the lightest colors in my closet. Blush and white, obviously. I love this combo! It's so girly. Finally sporting an off the shoulder blouse, as you can see too. It's been hanging in my closet for awhile now- well technically it hasn't been "hanging" at all. Have you tried hanging an off the shoulder blouse? Its so annoying- they constantly slip off. Anyhow, that has nothing to do with anything. 
Moving on.........
We spent the day walking up and down Main St. I stopped at my favorite Thrift Shop, we grabbed coffee and checked out the sights. It was "hard" picking which street to shoot on because they're all so pretty. Check out my look!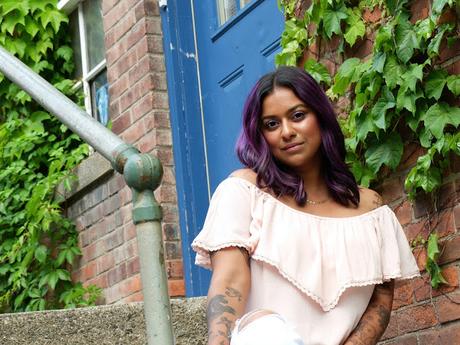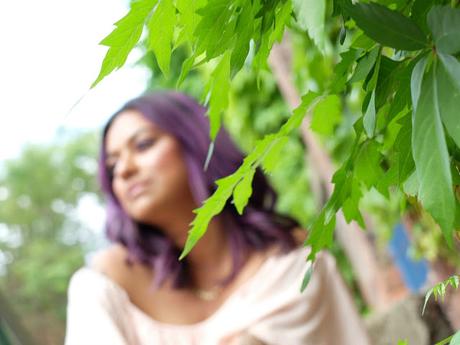 Details:
Top & Sandals:
Target/
Jeans:
Old Navy/
Necklace:
Express