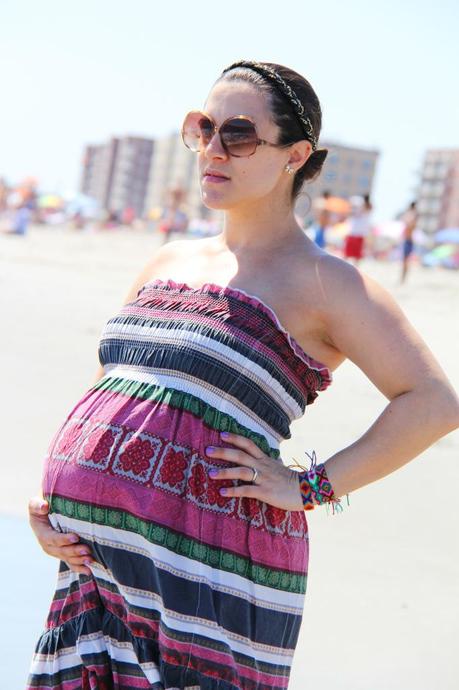 As excited as we are for our Little Monkey to get here, the hubby and I are trying to soak up as much couple time as we can while it's still just the two of us.  We headed to Rockaway for a romantic little day on the beach complete with yummy arepas from Caracas, beautiful weather, good reading material, and great conversation.  These pics are from 37.5 weeks pregnant, and today marks 38!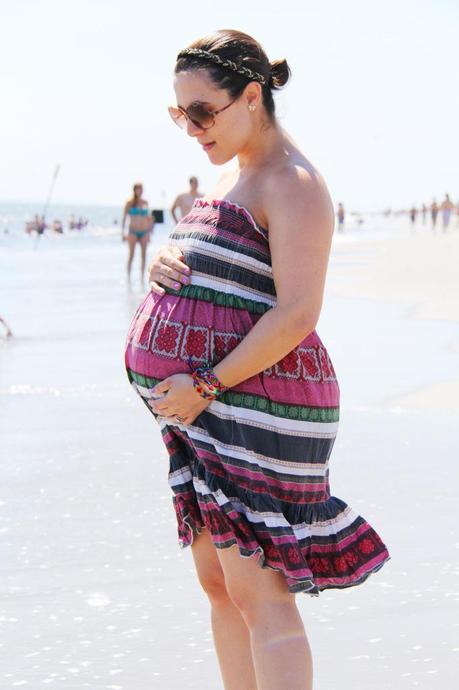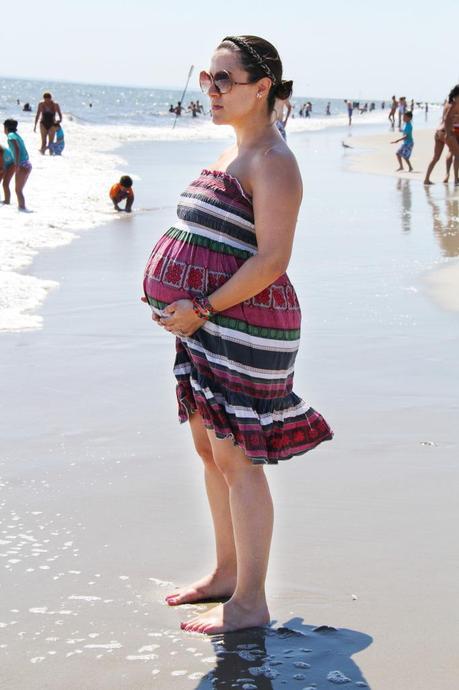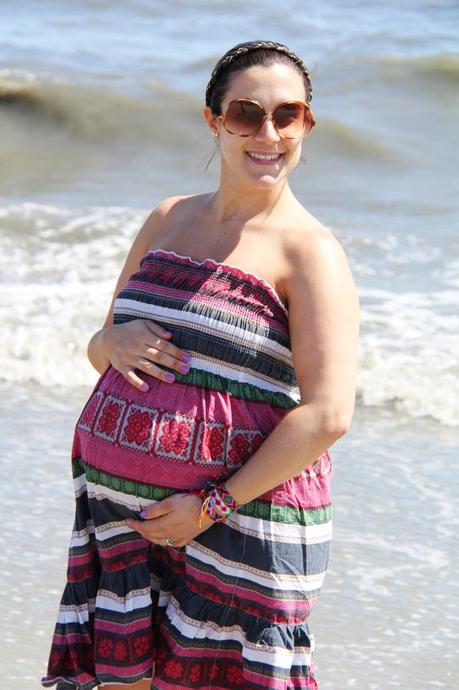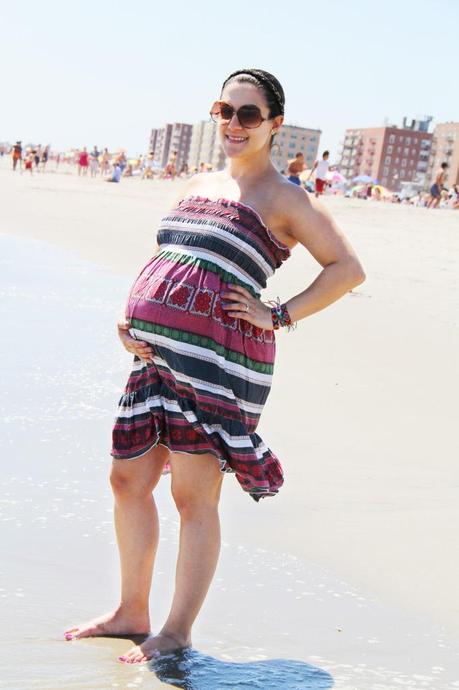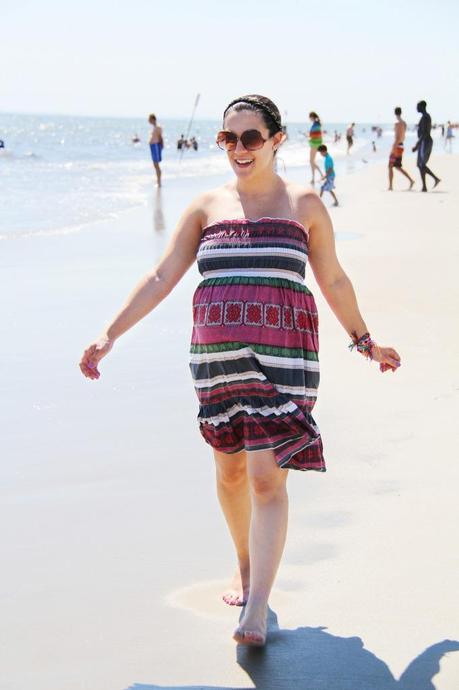 Photos by: Zack Notes / Edited by: Myself
Dress: Victoria's Secret (old) – similar style / Headband: Urban Outfitters (old) – similar / Sunnies: Vintage / Earrings: ALDO / Friendship Bracelets: Jacob Riis Boardwalk Vendor / Nails: Essie Play Date 
Have a lovely Tuesday everyone!
XO,
Gina