Our lives are happening to us today. Happy or sad, good or difficult, we can handle anything when we learn how to be fully present in the moment we are in. Will you come join me Thursday, November 20th at 6:30pm, to learn valuable tools that will help you  get the most out of right now?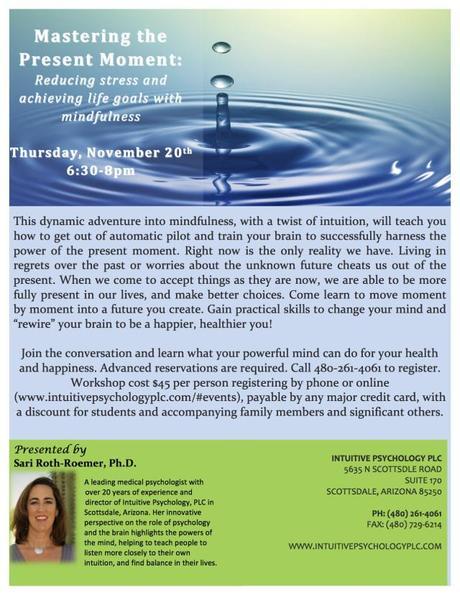 To find out more or register:
https://www.eventbrite.com/e/mastering-the-present-moment-reducing-stress-and-achieving-life-goals-with-mindfulness-tickets-13338432611
Be happy and well,
Sari Roth-Roemer, Ph.D.