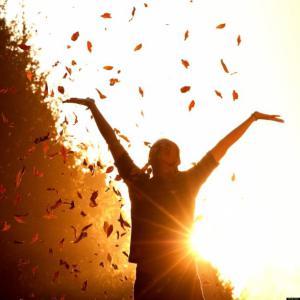 Stress-Less Thursdays:

 "Choosing Happiness"
How to get, be, and stay happy no matter what
September 12, 2013
7:00pm-8:15pm
Life can get pretty overwhelming at times with deadlines at work, financial stressors, family tension, health issues, and more… Somewhere along the way we may lose focus on what makes us happy, throwing off our mind, body and spirit balance. Isn't it about time to bring back the balance and remember that it's possible to be happy even when things are difficult?
This interactive Stress-Less workshop series takes place the second Thursday of every month. Come join in the conversation and learn what your mind can do for you! Upcoming topics include:  "Managing Fatigue & Increasing Energy" on October 10th.
The 2nd Thursday of the month  at 7-8:15 pm, at Intuitive Psychology, PLC in Scottsdale, AZ
$40 prepaid (Accompanying Significant Others or Family Members only $25)
Call 480-261-4061 for registration details or go to http://www.intutivepsychologyplc.com. Space is limited to allow for an intimate setting of learning and discussion.
We always have so much fun…I'll look forward to seeing you there.
Be happy and well,
Sari Roth-Roemer, Ph.D.