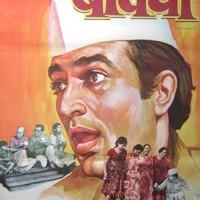 Movie: Bawarchi
Director: Hrishikesh Mukherjee
Rating: ***1/2
Inspired from the Bengali film Galpa Holeo Satyi (1966), director Hrishikesh Mukherjee's 'Bawarchi' starring Rajesh Khanna was the 8th highest grossing film of the year.  In his signature style, Hrishida brings to you an unadulterated, no nonsense, wholesome family entertainer filled with moral values through clean comedy.
The story revolves around the chaotic life of a family, whose members hardly care about each other.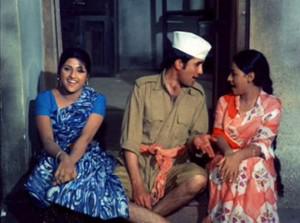 The rumor has it; this family is so torn apart, that it holds a record for having a long list of cooks and a dubious reputation of not having even one cook for more than a few months. Irked by the condition of the family, Shivnath Sharma, the father, lives hoping to see his wrangling family in good shape someday. Out of the blue moon, Raghu, a cook comes to the rescue of family members, who eventually becomes their savior. As days pass by, Raghu penetrates deep into the family, as he wins their hearts by preparing some delicious delicacies and helping them at the same time in overcoming some of their feuds. He reminds them from time to time that a family only succeeds when its members worry little about them and care about each other's happiness. The family sees itself adapting to the changing lifestyle, in which each one is helping the other with love and affection. What happens to the family, will they continue to live happily ever after or not forms the rest of the story?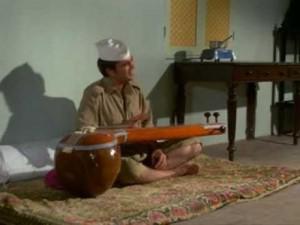 Hrishida deserves true appreciation for making a simple story interesting, convincing and enjoyable. He understands the pulse of audience so smartly that he inspires them with a combination of emotions; sadness, joy and suspense. Rajesh Khanna's role was enigmatic and left audiences in a state of predicament, to actually understand why he keeps staring at the safe under the bed. Rajesh Khanna's roles in Anand and Bawarchi were etched with a purpose, to spread happiness and boy does he pull it off brilliantly.
Unlike the director's previous films, which had chartbuster songs, "Bawarchi" fails to impress on the same, but thanks to a sturdy story, which makes the film a novel masterpiece. If ever films were told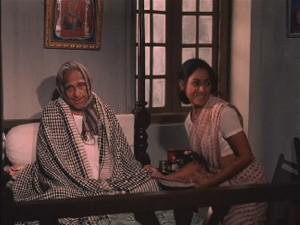 in poignant but thrilling way then this is definitely one among them. The familial feuds are not new to us, as most of our families fight over petty issues. The film clicks not because of Rajesh Khanna or Hrishida; it simply clicks because of a simple, heartwarming plot coupled with sincere acting and intelligent direction.
In one line; 'Bawarchi' is a film that goes beyond usual clichés and manages to inspire one and all.