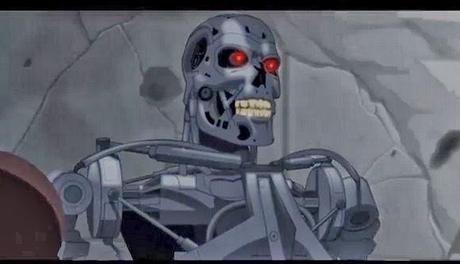 If you ask me if Ben Affleck can beat Arnold Schwarzenegger, my answer will be HELL NO! But if you ask me if Batman can defeat The Terminator? Definitely yes. Well, at least that's how it goes in this awesome animated short made by YouTube user 
Mitchell Hammond
. Did I spoil the film for you? Oops, my bad.
Here's how the plot goes -:
30 years have passed since Bruce Wayne survived Skynet's nuclear blasts in August of '97. Iron demons now roam the planet, and without the requirement to defend the innocent against crime and injustice, Wayne has seeked refuge in the bomb shelter that saved his life; the Batcave.
Batman makes his way across what remains of the United States to join forces with the man determined to neutralize the electronic menace - John Conner.
Check out the awesome video after the jump.
Email This
BlogThis!
Share to Twitter
Share to Facebook