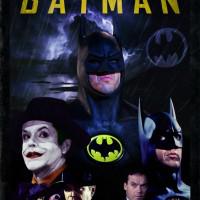 Movie: Batman
Director: Tim Burton
Rating: ****
'The Dark Knight Rises' releases on 20th July, 2012 worldwide and in an effort to pay homage to the character, I've decided to revisit all films (hopefully) in the series and share my detailed analysis on the same before I watch TDKR on Friday and share my experience.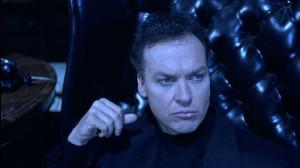 Created as a fictional character called Batman – the comic book superhero transitioned from a household, children's character to a cult superhero figure with extreme fan following status. The character first starred in two serial films in 40s as Batman and Batman & Robin. The 60s version of Batman series starred Adam West and Burt Ward. However, in the 80s Warner Bros decided to make a series of films on the character Batman. The first film was made in 1989 by Tim Burton, starring Michael Keaton and Jack Nicholson.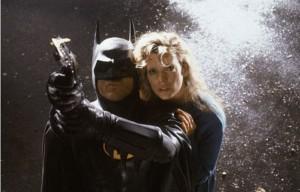 In the summer of 1989, Tim Burton arrived to change the image of Batman, who was previously typecasted as a clownish superhero, trading punches and puns with bad guys along with his youthful, loyal sidekick Robin.
Tim Burton's 'Batman', the best in the series until Nolan's reboot, takes us through Gotham city where a mysterious vigilante named Jack Napier (Nicholson), side hand of crime boss Carl Grissom is terrorizing the city. In an unfortunate encounter with Batman (Michael Keaton), Jack falls in to toxic waste at Axis Chemical plant. Jack is rechristened as the 'Joker'. Demented and revenge-seeking, Jack's intent is to rule Gotham and kill most people in it. Batman should stop Joker at any cost with his assortment of weaponry before every one of the residents of Gotham is killed.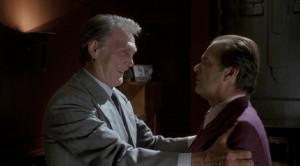 Unlike other superhero films where quality time is spent building or narrating the background of the character, Burton's 'Batman' immediately dunks in to the story and reveals the reason behind  Bruce Wayne, a common man, turning in to a crime-fighting masked superhero little later. Script handlers Samm Hamm and Warren Skaaren did a brilliant job of letting things unfold with the story instead of having to actually narrate the flashback at the beginning.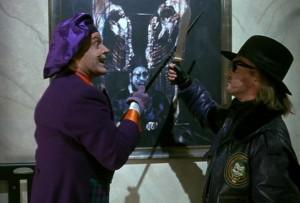 Although Batman is a superhero; Bruce Wayne who's behind the mask is a man struggling with psychological imbalance and guilt. A common man like most of us who thought the only way to fight crime is by standing up against it. But, he couldn't do that as Bruce Wayne therefore he chose to become 'Batman' with the purpose of cleaning crime in Gotham city. Like every revenge story, Batman's story too was ignited by an incident where his parents are killed in front of his eyes.
Undoubtedly, Michael Keaton's been my favorite Batman of all, closely followed by Bale. I've never been a fan of Batman comics as a kid but one name I could relate with Batman was of Keaton's and it will continue forever. Although Bale has now taken the limelight after his collaboration with Nolan, I'd still pick Keaton for a very simple reason – I saw Batman through his eyes. George Clooney and Val Kilmer were definitely not the perfect pick for this role, and especially the latter.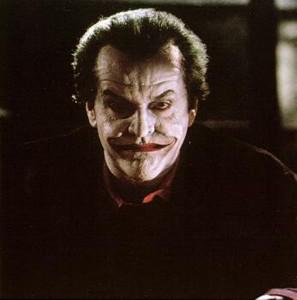 Jack Nicholson aka Joker was simply maniacal and it suited his image brilliantly. Batman films have glorified villains and their acts of wickedness thus stealing attention off the 'Batman'. So if you happen to compare Batman v/s Joker, you'd feel the latter outperformed the former in every way possible, which is not true because Michael had to understate performance in order to give all limelight to the Joker. This doesn't mean the Jack was no good but the character was etched in such a way that the villain had an upper hand over the hero.
Anton Furst's portrayal of Gotham city, a dark metropolitan nightmare is one the best set designs of 80s while musical score by Danny Elfman sweeps you to new heights. Tim adds life to this film with his impeccable and sincere attempt to glorify a comic book superhero. If you're a fan of Tim and have been following all his films then you'd realize all his films leave an after effect. The kind of feeling that makes you want to think about the film even after you've gone home or even after few days. Not to forget, 'Batman' was Tim's big ticket to stardom which he still happens to maintain.
In essence; Tim Burton's 'Batman' was a true classic that made the titular character 'Batman', a legend.