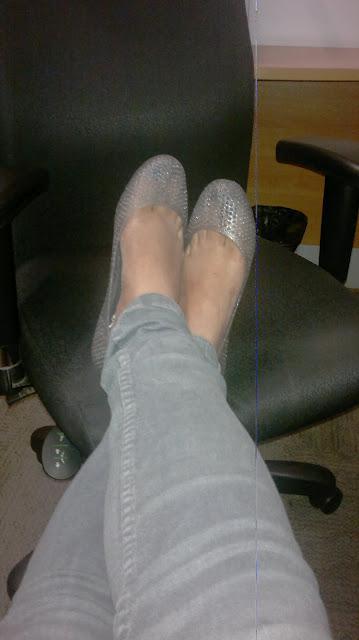 Trying to gather details for what all I want to vomit here. I took this picture taken from Nokia E7 and noticed this blue line (figure) which has pissed me off. Anyways, this post has to be something that is going to be random but meant for my blog because it has been long that I have posted anything. 
I am currently uninspired, busy at work - one of the to-do list is to figure how Genevieve is pronounced though there are numerous websites telling me how I can do it correctly, plus a little messed-up. 
I am going through a phase in which - I don't like going to beauty parlor but I have to as the bush above my eyes have been growing like weeds in carefully chalked out park and that's it I feel like visiting the salon for, spas, magazines, music don't fascinate me anymore, on top of everything SHOPPING doesn't attract me anymore. I swear this is only temporary and I am going to get over everything I have been going through.
So, I visited Bata Store today because I wanted to buy my favorite pair of Bata Plastic Ballerinas which are - go through this quick blog post for the details and all good things I have to say about. I had bought the same color and same design a few months back, which I gave away to my sister who lives in Varanasi  (aka Banaras, Kashi, Bhagwan Shankar ki Nagri and oldest city alive in world) and did not have time to go shopping. That doesn't mean we don't have Bata in Varanasi but you know snatching from older sister is always a good deal. I love being snatched by sisters!! being the eldest means you have all the Love to give to your younger siblings so they feel protected. I am getting mushy!!
Oh by the way, it's an old story yet, Malini Ramani for Bata is here, available online too. I don't remember if I saw them at the store, I was lost in looking for my favorite ones.  They are priced for Rs 1999, have chunky platform heels and I have only one favorite which looks ethnic and I would love to own that chappal. Here are images from Bata and links which will take you to the page:
Malini Ramani for Bata Images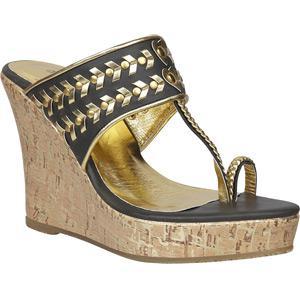 MALINI 1 
My Favorite!!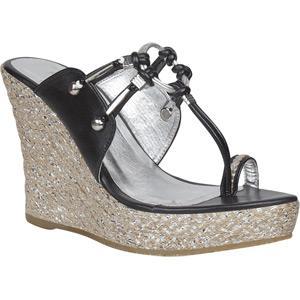 MALINI 2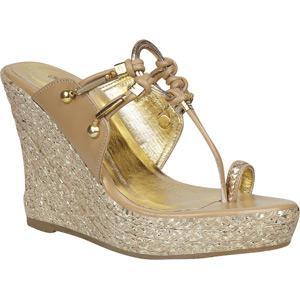 MALINI 3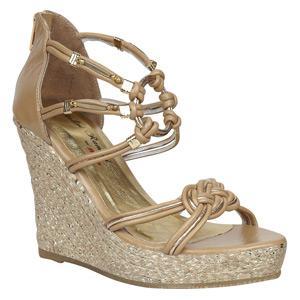 MALINI 4
Which one do you like?
Apart from this, my love for suede is everlasting. It isn't going to die soon. And, I totally believe that these Winbrenner Bata Shoes for Men are worth buying for boys or if you want to gift a man in your life. I love the first one with details on edges.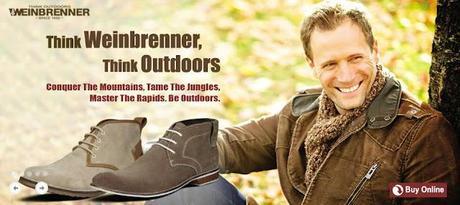 What is heartbreaking for buyers who are active online is that these shoes are not available online yet. 
I think I have written a lot to satisfy my blogger self. I should put it to end but, I want to share more:
- I am suffering from pain, given by my Wisdom Tooth. this is my fourth wisdom tooth and hoping that it's the last one too. I read online that there may be more than 4 wisdom teeth and there is a world record of 12 wisdom teeth. I am still wondering if that poor thing was alive after having these many. The pain is horrible!!
- I visited Nainital a couple of weeks back. A nice changes from Delhi SUPER hot weather (then, it's become pleasant these days). Lake side was beautiful yet there was something which was missing. I will share the pictures and details soon.
- There are new babies in my jewelry collection. An armlet and a bracelet.
What else? will tell you later. Till then, bye, shubh ratri, good night, shubba khair.
Jiya
Disclaimer: I am not being paid by Bata to write anything and place their links in this post. To know more, please read my Disclosure Policy.



Thank you for reading!!