Hey! I am back with a BANG

(at least to me)

! Tee hee. 
 This time round I am gonna share with you what I have created with the new+ beautiful collection by Basic Grey called Plumeria. I love the color combo especially purple + orange.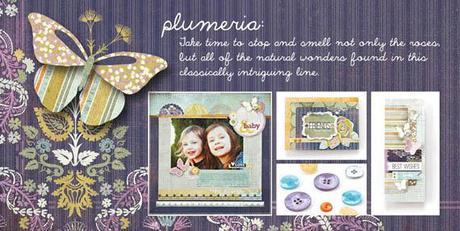 Breathe in the deep hues and experience the calming effects of delicate florals, striking geometric shapes, and watercolor-style prints in our blooming Plumeria collection. An assortment of dusky lavender, dramatic midnight purple, mossy green and a thrilling pop of orange cascade through this line of long-stemmed imagination. Take time to stop and smell not only the roses, but all of the natural wonders found in this classically intriguing line.
Here are my creations using Plumeria ...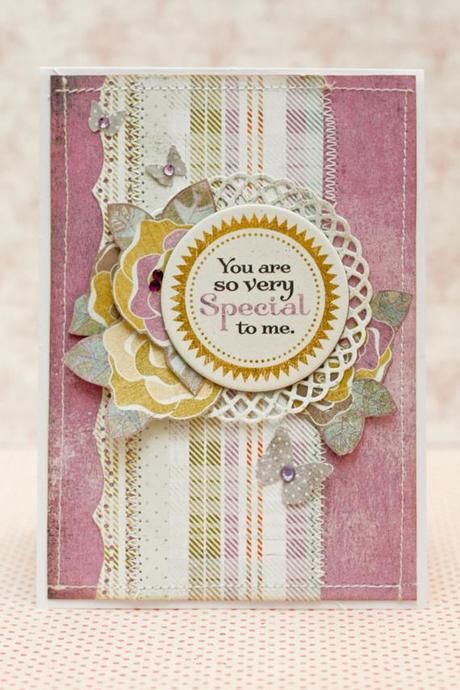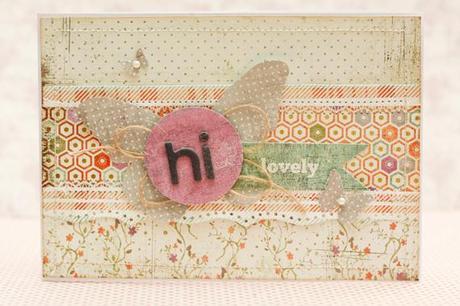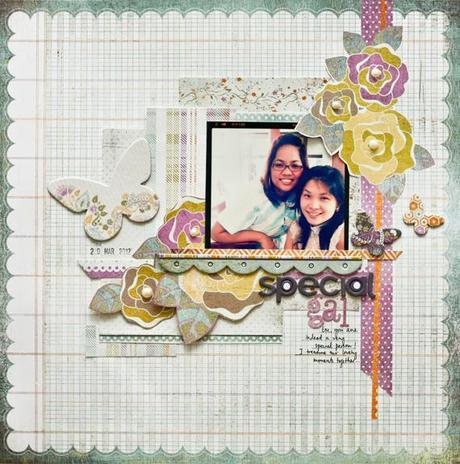 That's my sweet friend, Emeline Seet. I am just so blessed to know this beautiful soul. We are real friends for almost 2 years now and I really appreciate our friendship. Last March, I visited her and her lil munchkins again & of course we took a lot of pictures to treasure those memories. BTW, I met someone else too, will let you know about her very soon.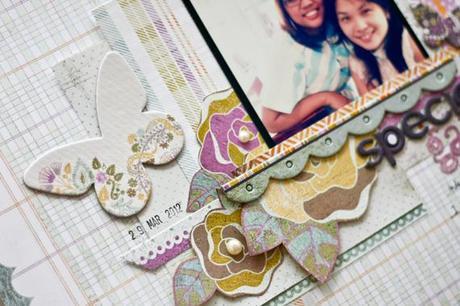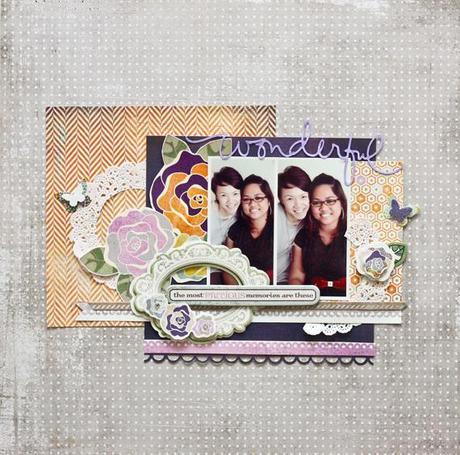 During my March trip to Singapore, I met another lovely scrapbooker friend. She is none other than Leena Loh. She is a Malaysian (just like me) residing in Singapore with her hubby and her very adorable son, Ethan. This lady is a very fun person to be with. I am glad that our passion for scrapbooking brought us together. Oh yeah, do check out her etsy store too. Gorgeous stuff!!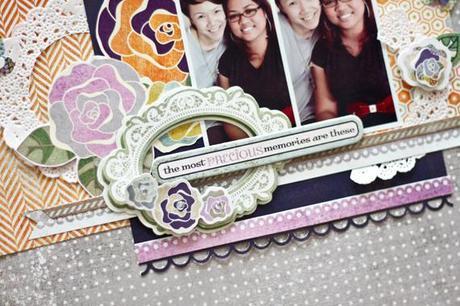 The Plumeria collection is now shipping to all the local scrapbooking store around the world, so do check out this beautiful collection when it reaches to your LSS. Remember to load your Basic Grey creations HERE, you might stand a chance to win Basic Grey products :)
Thanks for coming by!Xoxo Jessy