Howdy Friends,
How's your Thursday treating you so far? Mine has been sweaty, exhausting, and fun! Thanks to Triple Threat Thursday (I teach 3 classes back to back on Thursdays), my arms and legs feel like jello as I type this. I secretly really enjoy that feeling! ;) 
There is not all that much new to report in the George household. This week has been full of lots of teaching and hanging out with little bit. E has been super busy at work so it's just me and the tiny human for most of the day. Since she started solids, her tummy hasn't been quite right (if you know what I mean), so the pediatrician suggested we give her a mixture of prune juice and water twice a day. She's a stubborn one and doesn't like to drink it out of a sippy cup so I end up giving it to her like medicine. She just lies on her pillow while I give her about 20 syringes of half prune juice half water. It's like I'm feeding a little baby bird. She just lounges like the Queen of Sheeba and watches TV while I squirt her juice right in her mouth. Oh geezee!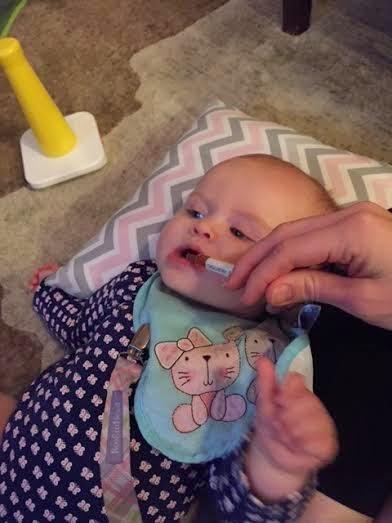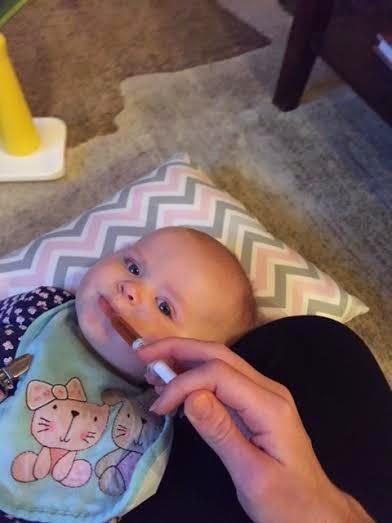 I saw this quote early this morning and thought it was a great reminder. I am a firm believer in the fact that you get out what you put in, especially when it comes to exercise! If you want something you have to work for it plain and simple.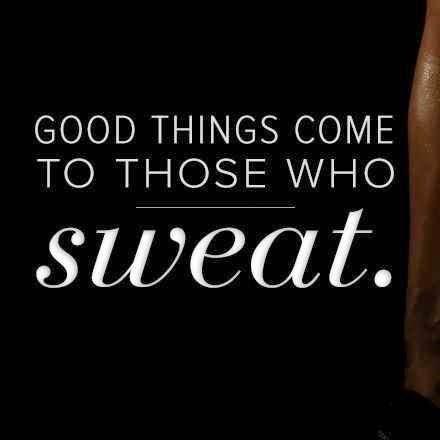 I received some great feedback from the Barre video I posted on Tuesday, so I thought I would keep the ball rolling and share another short clip with you guys today. This segment alternates between 1st and 4th position and really focuses on the front of your thighs. As always, take all exercises at your own pace and consult with your doctor before beginning any new exercise page. If you can't see the video on your smart phone or tablet, you can visit my YouTube channel. I hope you enjoy!

Apparently, "Good" was my word of the day this morning. I learn something new about my teaching style every time I do one of these clips. It's a great learning experience for me too!
I hope you all have a great rest of your day!
If you're an instructor, do you ever film yourself teaching to self evaluate?
In health,