Let's continue with my Barcelona trip.
The most famous street in Barcelona has to be Las Ramblas (or La Rambla).  The Ramblas stretches from Port Vell to Plaça Catalunya (where the pick-up and drop-off point for the airport express bus Aerobus is).
If you are into shopping, Plaça de Catalunya (Metro: Catalunya – Red Line L1; Green Line L3) is the place to go. Barcelona's shopping line starts from Plaça de Catalunya to Passeig de Gràcia and up Avenue Diagonal. At Plaça de Catalunya, you will see the large department store El Corte Inglés.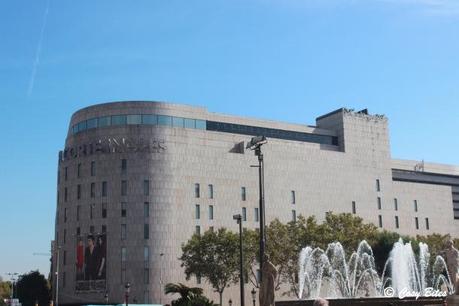 El Corte Inglés at Plaça de Catalunya
Luxury brands are mainly on Passeig de Gràcia (Metro: Passeig de Gràcia – Green Line L3).
For sightseeing, head to the southern end of Las Ramblas (Metro: Drassanes – Green Line L3). There's the Colombus Monument (a memorial to the great explorer Christopher Columbus), Museu de Cera (Wax Museum), Maritime Museum, L'Aquarium de Barcelona, and Imax Cinema.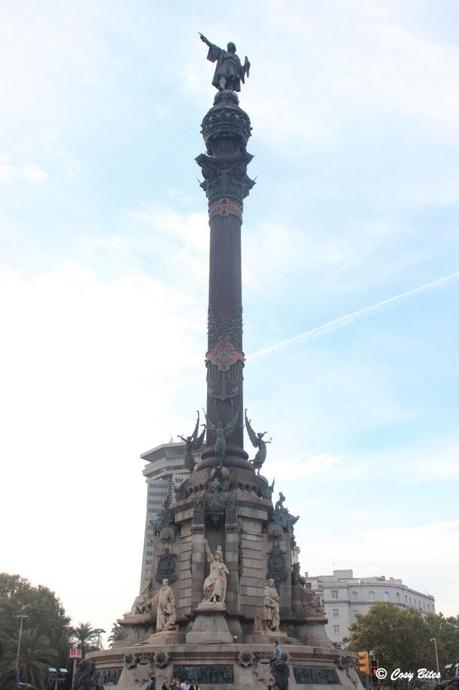 Columbus Monument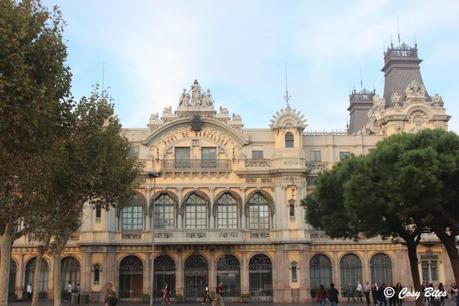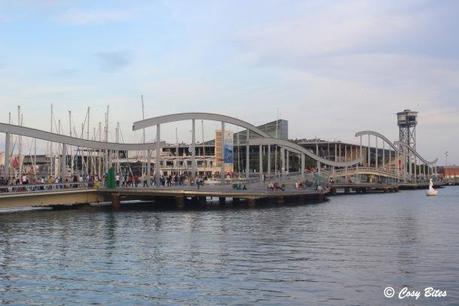 Another area worth going is Plaça Espanya (Metro: Espanya – Red Line L1; Green Line L3). From here, you can visit the Miró Museum, Museu Nacional d'Art de Catalunya (National Museum of Art of Catalunya), Magic Fountain of Montjuïc, and Poble Espanyol (Spanish Village).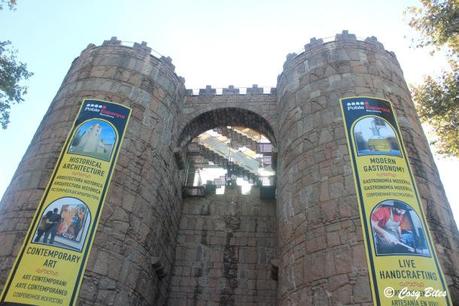 Poble Espanyol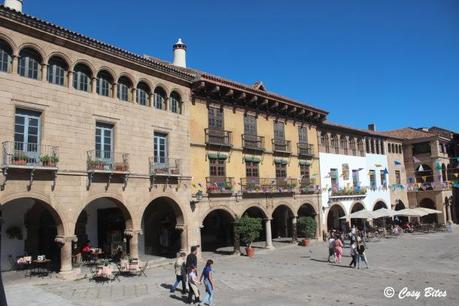 Poble Espanyol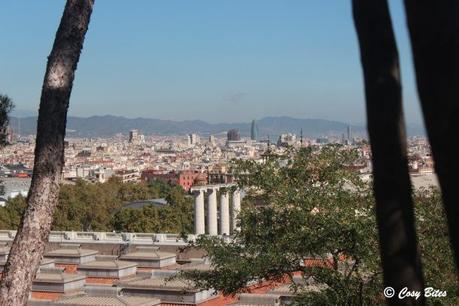 View from Poble Espanyol. Can you see Torre Agbar?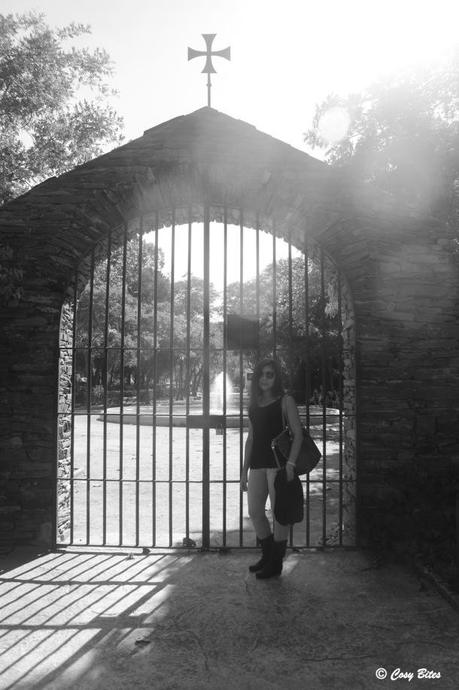 Acting melancholic here … keke
My favourite place in Barcelona has to be Palau de la Música Catalana (Metro: Urquinaona: Red Line L1; Yellow Line L4) . This place is magnificent! There are 2 parts to the building. The original building houses the concert hall and the newer extension is where you'll find the restaurant and the ticket office. You can either purchase tickets for a guided tour or an actual concert. We went for the guided tour and I can imagine how awesome and spectacular it would be to attend a concert here. We were lucky enough to have a rehearsal going on during our guided tour. It was like attending a mini concert. Love it!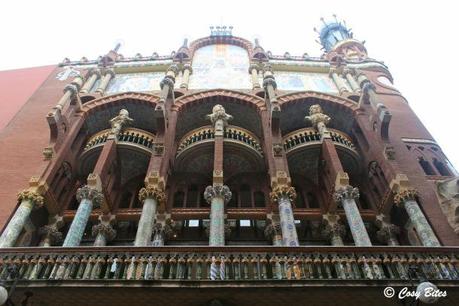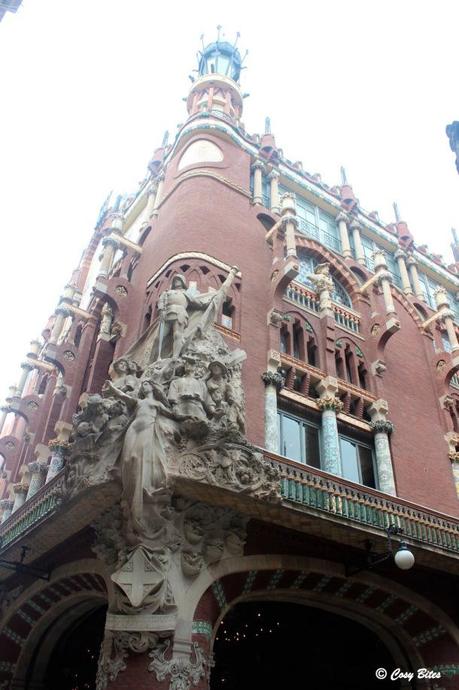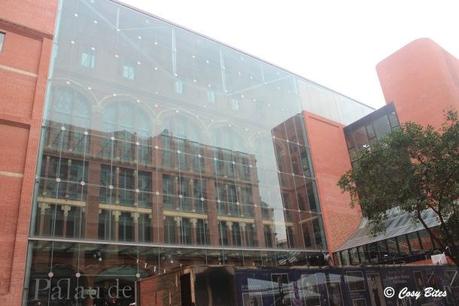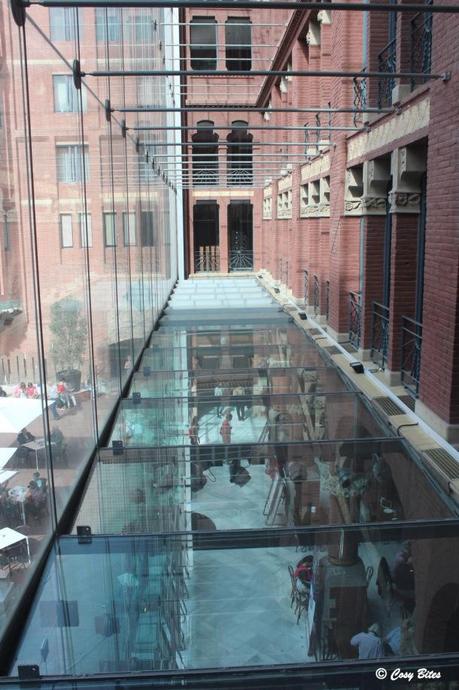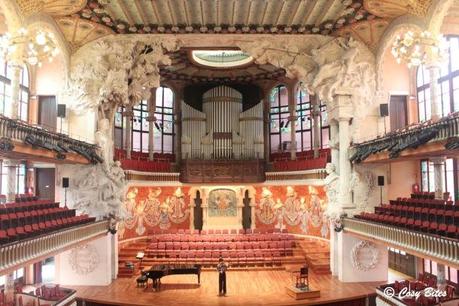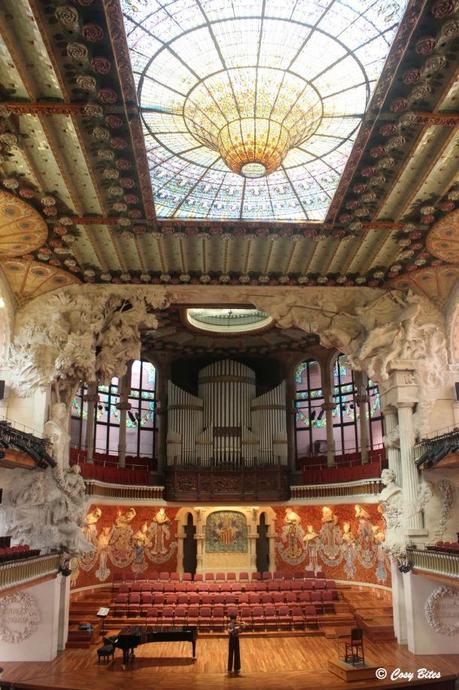 Continue: Pasarela @ La Roca Village and Sangria