There are a lot of
beaches

to choose between in Barbados, from calm see through sea to

spectacular

rough wavy waters. The differences are great and it is important to choose the right beach to stay safe in the water in Barbados.

Below I've inserted a map describing what the water is like in different areas in Barbados.
St James
The calmest waters are found in the parish of St James. Speightstown is a quiet town, but also boasts a few beaches accessible to hotel guests staying in the area. Glassy waters are found in the busy Mullins Bay, the more laid-back Gibbes Bay (no chairs or sun loungers), and Read's Bay.
The area from Colony Club / Porters to the famous Sandy Lane are known for its safe calm waters. Sandy Lane is exclusive and not too crowded and while it is still affected by wind it will be calmer here than other places on the island on a windy day. Its neighbor beach Paynes Bay is much more laid-back, but has more waves.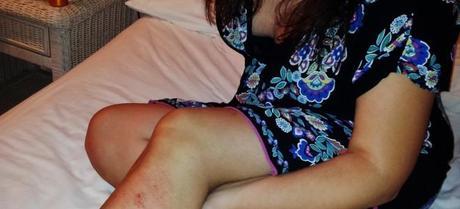 This is what happens if you try to defy the sea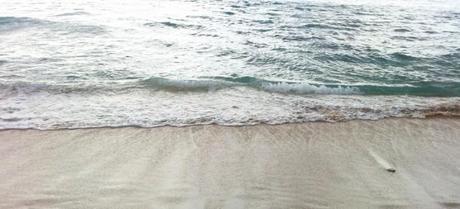 Sand won't do that to you!
St Michael
Carlisle Bay has calm waters and is conveniently located next to the capital of Barbados; Bridgetown; where naturally all the action is. Hastings offers a rocky beach, Accra beach is very popular, and Sandy Beach is one of Barbados more child friendly beaches.
Christ Church
Oistins is best known as a fishing town and its Friday Night Fish Fry, but the blue clear and calm waters are also excellent for swimming. Don't go during turtle feeding unless you like to swim into a fish gut.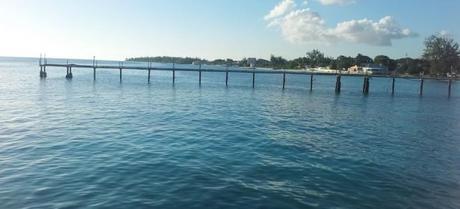 Oistins, Barbados
St Philip
The south-east coast of Barbados is not as sheltered as the west coast and is more popular with windsurfers. Foul Bay gets huge waves, Crane Bay is for experienced swimmers only, while Bottom Bay has a magnificent view during low tide. The waves get big here as well, but for sunbathing and playing in the waves this is a good beach.
St Joseph
One of Barbados' most magnificent nature attractions is Bathsheba. The waters are rough and a raw sight to take in. Cattlewash and Soup Bowl are for daredevils only.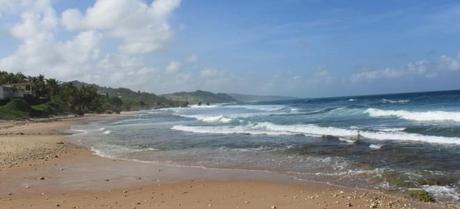 Bathsheba – Crashing Waves