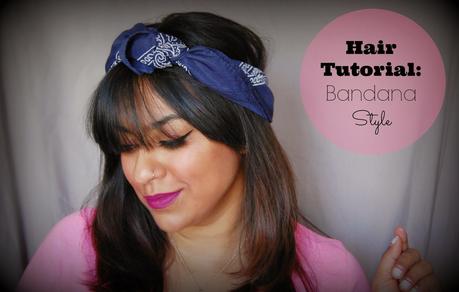 Hey Loves! 
I haven't done a hair tutorial in MONTHS, maybe even over a year! I was inspired after cutting my bangs (yea, I did it again). I think my bangs will always have a recurring role in my life. This week, I'm sharing an updated way to style a bandana. Normally, people always associate a bandana in a woman's hair with the "pin-up" look. Well, there's more ways to wear it, obviously.  I love pairing this look with a tee and a great pair of denim. It's perfect for second day hair, too! 
Check out my step by step!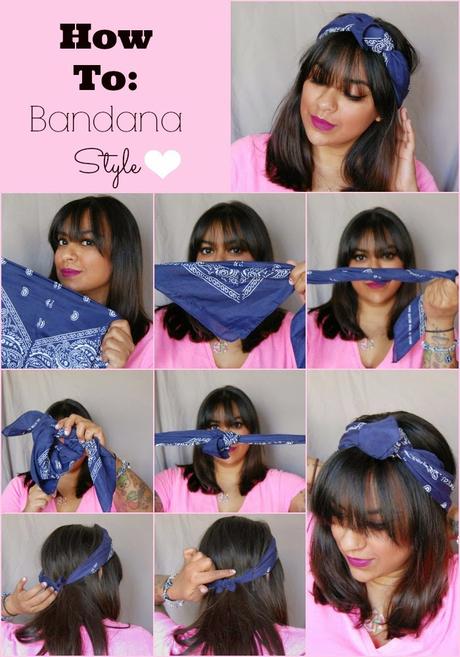 *
Find a regular size bandana 
(I picked up mine from Ricky's)
* 
Fold it in half, then twist it.
* 
Create a knot in the middle.
* 
Wrap around and tie in the back
* 
Secure with bobby pins if needed
VOILA!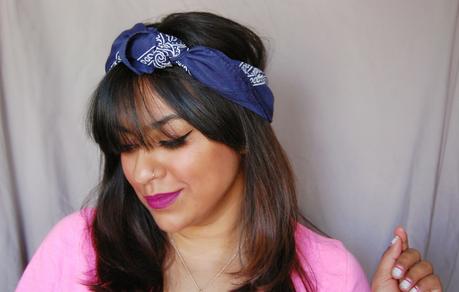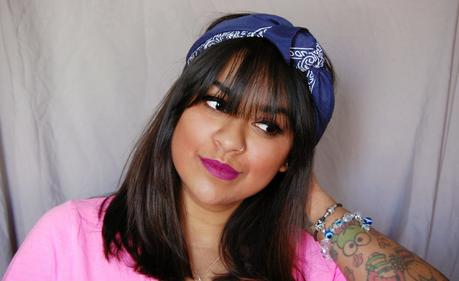 I'm also sharing this look on Lovely Happenings Blog this week to kick off their first event coming up this May in NYC! Guess who will be there? ME! Get your tickets at http://lovelyhappenings.com/events/ -I hope to see you all there! I will be sharing some MORE beauty "stuff". I'm being vague on purpose so you are forced to come see me! 
Until next time.........