banana peanut butter sandwich recipe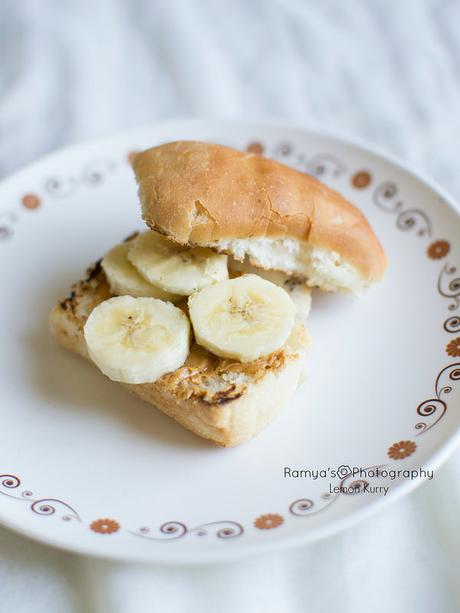 easy sandwich recipe are life saver even when you are in last minute travelling preparation.you can play with any combination in sandwiches like sweet one to savory ones,starting from chickpeas to paneer and nutella to fruits.You can make a simple sandwich with available ingredients in your pantry,just with prepared chutney or simply with jam and ghee.
Talking about sandwiches,some memories came to my mind- during our childhood we used to ask Amma to make a simple toast with bread which is a sweet one(the bread tastes sweet with colorful tutti frutti on them).Some of you know that too and we asked her after returning from school and she toasted it with ghee(homemade one made from homemade butter) and sugar.That tastes more good and we had it with banana,this is the most yummiest snack ever,right?You can made this with plain sandwich bread and alter the recipe with different fruits like apple.here i used left over pav buns after making vada pav and usal recipe,the former recipe i will share it soon.Lets move on making the recipe.,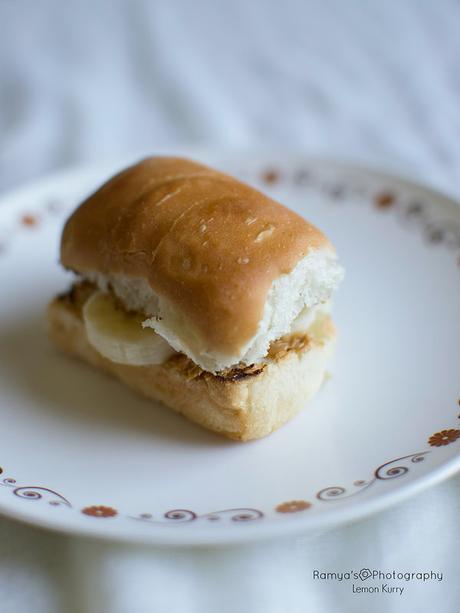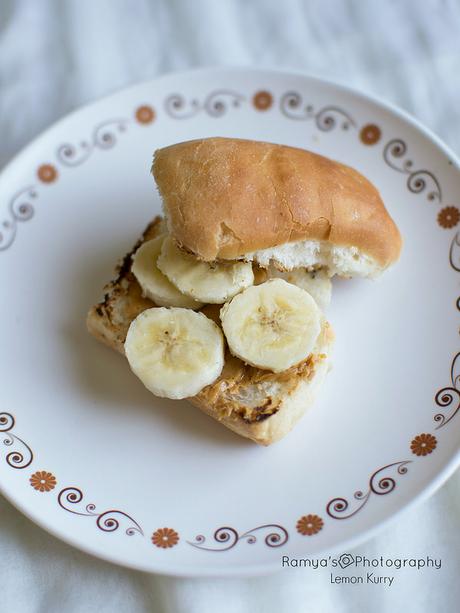 banana peanut butter sandwich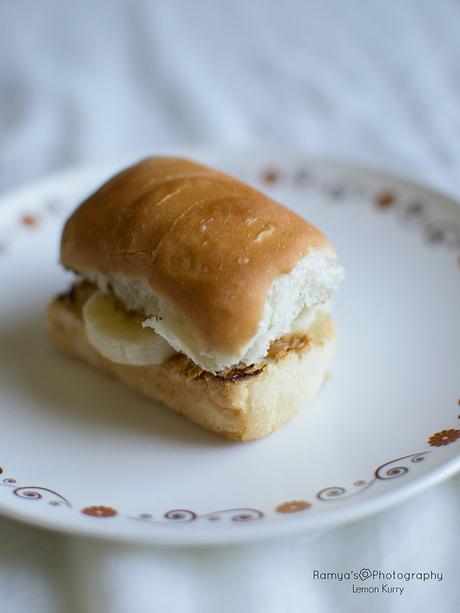 sandwich recipe made with sliced bananas and smooth peanut butter with dinner rolls/pav buns


Ingredients

bread/bun - as needed
butter - 2 teaspoons
peanut butter - as needed
sliced bananas - as needed
Instructions
grease the butter on one side of bread(if you are using pav buns like me,split it gently and apply butter in both parts.
Heat the skillet and toast it in medium flame without burning them.
Then apply peanut butter and place the sliced bananas.
place the another toasted slice over it and toast it again(pav buns - toast the bottom part only)
serve immediately.