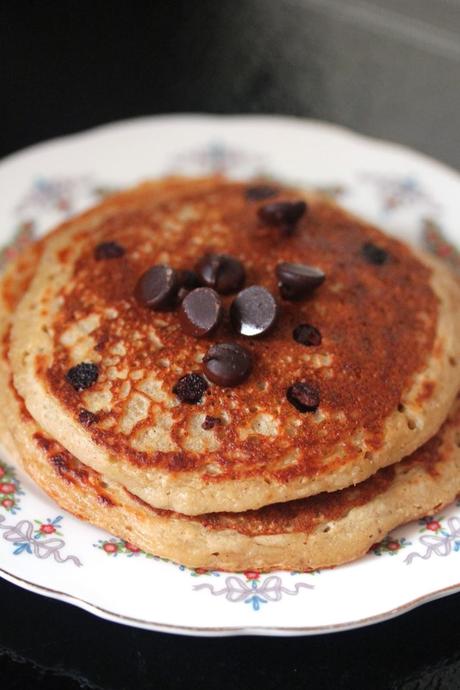 Pancake time! It's been a while since we made pancakes. Too long. We ended the pancake drought with these super easy, no sugar added, yummy banana peanut butter pancakes.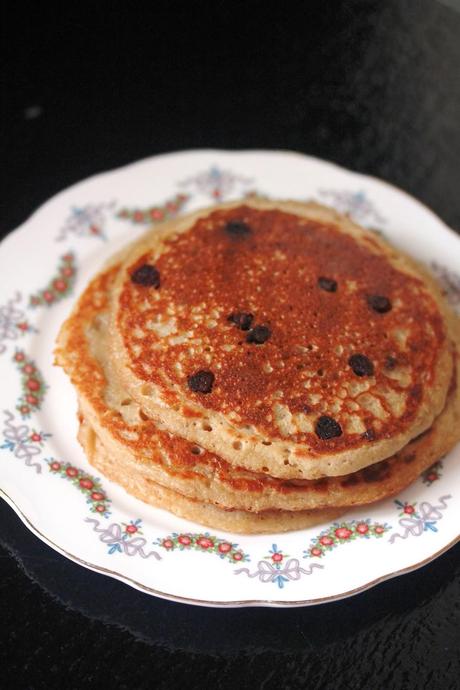 Of course, we couldn't leave good enough alone so we threw in some chocolate chips for good measure. Peanut butter + banana + chocolate is always a winning combination. It's no exception in these pancakes. Make them and start your morning with a smile.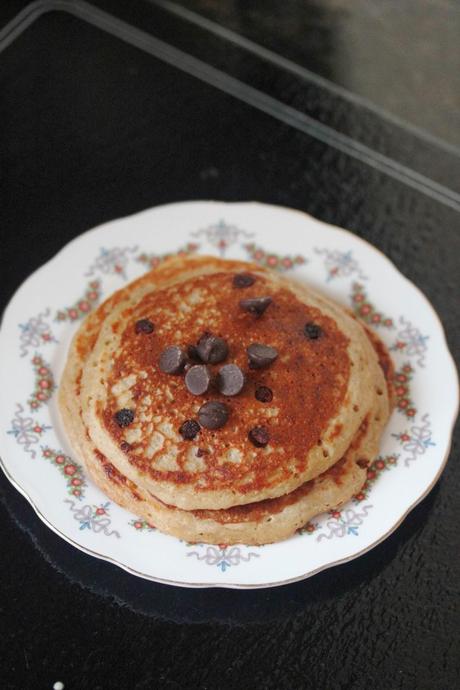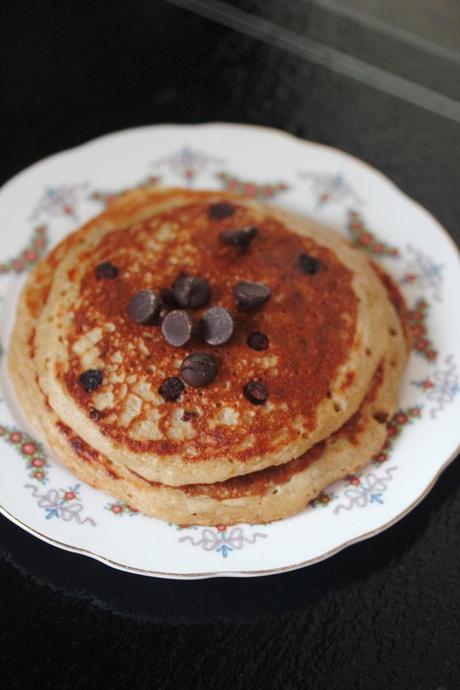 Banana Peanut Butter Chocolate Chip Pancakes


Ingredients1 ½ cups oats½ cup whole wheat flour2 tsp baking powder1/4 tsp salt 2 very ripe bananas1 tsp pure vanilla extract1/4 cup natural peanut butter2 cups non-dairy milk of your choiceHandfuls of chocolate chips, optional
DirectionsThese are blender pancakes so get our your blender! Place oats in blender and pulse until it becomes more flour-like. Next, add the flour, baking powder and salt. Pulse once to mix.Add in the banana, vanilla, peanut butter and milk to the blender. Pulse on high until everything is incorporated well. You may need to scrape down the sides of the blender once or twice.Heat up the griddle and make those pancakes! Throw some chocolate chips on the batter right after it hits the griddle, if you wish. Enjoy!